This post may contain affiliate links. Read my disclosure policy here.
Do you ever feel like you are tired …of being tired?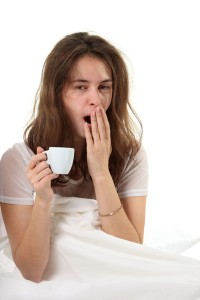 I know I sure am.  As a mom of three boys five and under, I am ALWAYS tired.  Like permanently.  I like to joke that it's been about five years since I was not tired.  (But then again, maybe that's not really a joke.) 
I hate to admit it but after the twins arrived I kept myself going on all the soda and coffee I could drink.  Which is so not good for you, I know.  Sometimes I am just in the mode of trying to keep my eyes open.
Over the last few years in an attempt to get healthier I have severely cut back on my soda intake, but the coffee?  Not so much.  I have also occasionally gotten on the Red Bull wagon. 
Honestly though, all that caffeine (and who knows what else) ends up making me jittery.  And confession time, when I drink too much I can almost feel my heart skip a beat here and there.  Which just can't be right.
Healthy Energy
FRS sent me a "Mom Health Pack" which included 2 Healthy Energy drinks, 2 packages of chews, and powdered drink mix to try and see how I felt.  First let me tell you a little bit about FRS Healthy Energy.  From their website:
Typical energy supplements and energy drinks rely on high doses of caffeine, Guarana, Taurine, and sugar to boost energy, and may add vitamins for health. FRS is different. At the core of the patented FRS formula is an antioxidant called Quercetin. Not only does Quercetin support the immune system like other antioxidants, but it's clinically proven to boost energy. When taken regularly people report increased and sustained energy without the jitteriness of caffeine or other stimulants. Quercetin energy feels different than stimulant energy because Quercetin energy works in a completely different way.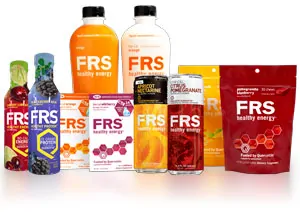 Also, Quercetin is an antioxidant found in foods like blueberries, apples and grapes.
I'm not going to lie, I was a bit skeptical when I read all that.  But then I thought about how Red Bull has the caffeine and Taurine in it and I know how that makes me feel after.  The first things I tried from the pack were the Healthy Energy drinks, which came in Wild Berry and Citrus Pomegranate.  While I didn't love the Citrus Pomegranate flavor, the Wild Berry?  Awesome!  Just make sure you follow the directions and shake it up good before you drink it (or the flavor will not be right).  I have to tell you I was so surprised that I did not feel at all jittery after the drinks.
In fact, I did not feel jittery after any of the products I tried.  The FRS Healthy Energy chews are great on the go.  About the size of a Starburst candy you can eat 2 chews in the morning and 2 in the afternoon.  I left them in my pocketbook and found it so easy to grab two while I was in between errands with the kids.  If you are about to go to the gym, they suggest you take it about 30 minutes before your workout.
The orange flavored drink mix has only 10 calories per serving.  One packet gets poured into 8oz of water.  Loved this.  I have to tell you I do not always like orange flavored drink mixes of any kind, but not only did this smell good, it tasted good too.  You can have 2-3 servings of the drink mix per day.
I really did like the FRS Healthy Energy line.  I liked that overall it tasted good.  I liked how easy it was to take any of it on the go with me (as some days I feel like I drive a shuttle bus) and the best part was feeling more awake without the added heart palpitations.
Enter to Win!

FRS Healthy Energy and 5 Minutes For Mom is giving away a Mom Health Pack to one lucky reader to try, and see what it's like to have more energy too. To enter, simply leave a comment below. Which FRS product would you be most interested in trying?

This giveaway will end on November 14, 2011 at midnight ET and a winner will be chosen at random and announced on Sunday in the weekly Around The Blogosphere. Please see our site's terms and conditions for more information.
Written by 5 Minutes for Mom contributing writer, Liza. You can find Liza on her personal blog, Cira's Lyrics, and on twitter at @Liza_Rae.
Disclosure: I received a Mom Health Pack from FRS to test and review, but the thoughts and opinions in this post are my own.
Tired mom image from 123RF Stock Photos.