This post may contain affiliate links. Read my disclosure policy here.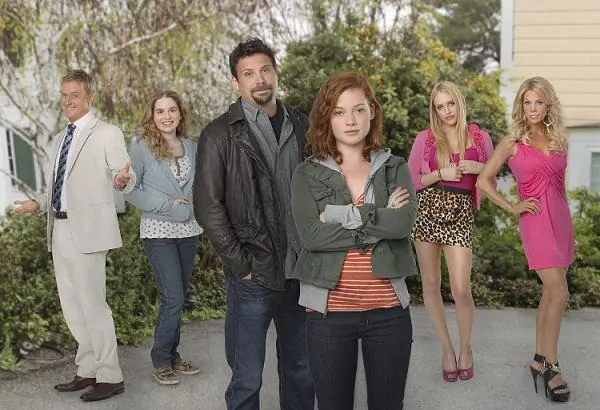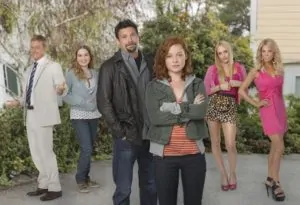 Last week I was sent a fun little goodie bag with a link to watch an advanced screening of the new ABC half-hour comedy Suburgatory. I'm always up for a fun new comedy, so I checked it out.
The story, as the title suggests, involves 16-year-old Tessa (awesomely played by Jane Levy) whose single Dad (Jeremy Sisto) decides that they need to move out of Manhattan into the 'burbs. Even though it was his idea, he realizes that they are in for a big adjustment, and of course teen Tessa thinks that the change is awful!
This preview perfectly shows her first impression (and I have to admit that I've seen some of this in my own life in the 'burbs):
It also stars Cheryl Hines, who Janice interviewed last summer. Though she's a totally over-the-top mom, the closing scene shows that her character is going to bring a lot of heart to the show. I have to admit that as a mom of a young teen girl, I know that it's hard to straddle that line between wanting to give them everything and setting appropriate limits. I hope it's a theme that we see more of in episodes to come.
I was hoping that it might be something my young teen and I could watch together. Maybe I'm a little too naive, but it's not anything that my middle school daughter will be watching, though those teens who are more used to PG-13 and R themes (is there even a difference anymore??) will love it.
There are some mature themes, and though I "get" the satire, I'm not sure that my younger teen has the discernment to get it (She doesn't watch the musical dramedy that "everyone" else watches either, FYI). I do however think that Suburgatory will be popular with older teens and parents who like satirical comedy.

WATCH Suburgatory Wednesdays on ABC at 8:30/7:30 central. It starts this week, September 28.
If you missed the first episode, for a limited time you can watch it by visiting www.abc.com/suburgatoryscreening and entering access code: ta2wFhnlv
Win a $100 Visa Cash Card
Guess what? We want to give you a Suburgatory shopping spree. You can do just like Tessa, Dalia and Dallas did in the premiere and head to the mall with a $100 Visa cash card. Just leave a comment here if you'd like to win (U.S. shipping addresses only).
This giveaway will end at midnight October 7, 2011 and a winner will be chosen at random and posted on October 8. See our site's terms and conditions for more information.