This post may contain affiliate links. Read my disclosure policy here.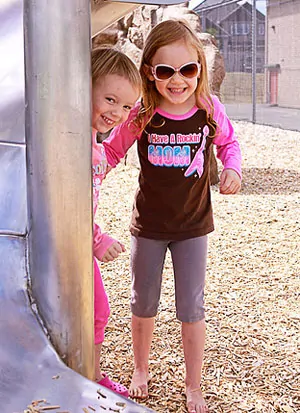 I have to admit — when summer approaches, the one thing I dread is applying sunscreen on my kids!
And so when the clouds and cold move in with October, I am relieved to put away the sunscreen. (Well, I don't put it far away. I do pull it out if the sun makes some rare appearances!)
Now, I know we should wear it all year round, but come on people — I live in Vancouver, read: a rain cloud ten months a year!
If we go skiing in the winter, I make sure to slather on the sunscreen to protect against the reflection of the sun on the white snow. But most regular days as we dodge rain drops here in soggy Vancouver, I don't bother with sunscreen.
But — I am feeling a guilty about that! I know that the sun can be damaging even in the winter.
So I am wondering: Do you and/or your kids wear sunscreen all year round? (If you live in Arizona, I sure hope so!)
Week 2 — Disney D-Lightful Living
This week, the challenge for the Disney D-Lightful Living: Animate Your Daily Routine program is all about Skin Care All Year Long.
As I said, I don't look forward to sunscreen time with my kids. BUT, when Disney adds some of their magic, it sure helps.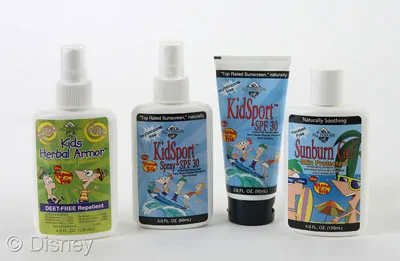 Yes, a little Phineas and Ferb definitely makes the sunscreen more fun. Thanks Disney!

So, this year, I am taking the challenge of taking care of our skin all year round.
Head over to the DCP's official Facebook page known as Disney Living to find out more about this week's challenge and tips from the "Go-To Mom," Kimberley Clayton Blaine, who has partnered with Disney to bring weekly video parenting tips.
There is also downloadable checklist outlining all 12 weekly challenges available that you can put up in your house to help track your family's progress. And if you want, you can also join in the online forum to share your tips toward healthier habits and enter to win a weekly Disney-branded product prize package.

Please note that we are compensated Disney Brand Ambassadors, but as I said, our love of Disney and all of our opinions are completely our own!
Written by Janice Croze, co-founder of 5 Minutes for Mom.
Wanna chat? Find me at: @5minutesformom, @janicecroze and Facebook.com/5minutesformom.