This post may contain affiliate links. Read my disclosure policy here.
It has been almost a decade since I became a parent. (I can't believe I am that old!)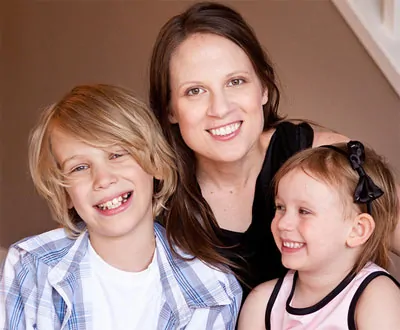 And in that decade, I have learned what we all learn when those babies crash our lives — this gig is hard!
I have attended parenting classes and workshops, read books, watch TV shows, read websites, listen to radio shows — and even been in therapy! lol
Yes, I like to take in as much information from "experts" as possible.
So I was intrigued when Jacqueline Green asked us to spread the word about her parenting show, The Great Parenting Show. Jacqueline interviews top parenting experts and educators from all over the world to answer parenting questions, such as:
How to discipline your children without ruining their self-esteem?
How to put nutritious meals on the table without it taking up so much time?
How to protect your child from being bullied at school or online?
How to raise your child's emotional EQ raising happier more resilient children?
How to overcome your own parenting issues so as not to raise children with hang-ups?
How to raise your children financially aware?
The calls are FREE and you can register at The Great Parenting Show
Experts that are included in the line-up are notable speakers such as:

Mark Victor Hansen, coauthor of the Chicken Soup for the Soul series who will teach you how to raise financially
successful kids
Lisa Nichols, star of The Secret, talking about how to motivate teens
Sonia Choquette, Hay House author who teaches you how to use the power of your intuition.
Marie Diamond, star of The Secret talking about Feng Shui, and how your environment can help you create a happy family
Shelly Lefkoe, who will be talking about how to get your children to cooperate WITHOUT destroying their self-esteem
Robert Holden Hay House author and frequent Oprah guest on how to be happy
Dr. Bruce Lipton, best-selling author who will talks about the link between your parenting and your child's biology and beliefs
Izzy Kalman, nationally recognized school psychologist on bully-proofing your child, made easy

The Show begins Tuesday, September 20th at 9am, so be sure to register soon. Because it is FREE, there are limited spaces available.
Replays will available but you need to register to have access. Downloads and transcripts are also available for purchase.
After you register, keep an eye out for Jacqueline's email with your details for listening in on the calls.
By the way, if you can't make the LIVE CALLS Every Tuesday & Thursday, don't worry … they've got you covered! The interviews will be recorded and will be available after each show for a limited time so you won't miss a thing. So make sure you sign up to get these replay recordings. Just head over to The Great Parenting Show
ENTER TO WIN:
Jacqueline is offering one of our readers a GOLD PACKAGE of the recorded shows. There are three different packages available for purchase if listeners would like to own the programs to add to their library and listen to at their convenience.
The Gold Package prize includes MP3 recordings and Transcripts of all the interviews and is a value of $77.
Leave a comment on this post telling us one of your parenting questions or thoughts. Because this is a downloadable prize, this giveaway is open INTERNATIONALLY!
This giveaway will end on September 30, 2011 at midnight and a winner will be chosen at random and announced on October 1st, 2011. Please see our site's terms and conditions for more information.
Please Note: We have included affiliate links in this post — but as usual, our thoughts are always 100% our own!
Written by Janice Croze, co-founder of 5 Minutes for Mom.
Wanna chat? Find me at: @5minutesformom, @janicecroze and Facebook.com/5minutesformom.