This post may contain affiliate links. Read my disclosure policy here.
Tara Anderson converted us to Lijit!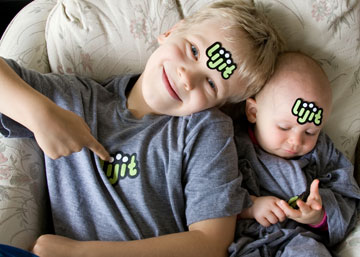 When Janice and I were at BlogHer, we met the very fun and cool Lijit community catalyst and evangelist, Tara Anderson. She introduced us to their new search engine that is designed to improve search on blogs and other social media sites.
Tara also loaded us up with stickers and shirts to convert our kids too!
If you are the observant type, you may have already noticed a cute, little lijit logo has taken up residence in our nav bar search field. Test it out… I think you'll love the results.
And then go get your own at lijit.com.