This post may contain affiliate links. Read my disclosure policy here.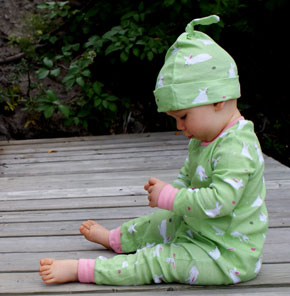 If you have been keeping count, in the past two months, I have posted three photos of Olivia in her Hatley pajamas from My Baby Pajamas.
The reason is — both Olivia and I LOVE her comfy, cute bunny jammies and so often when I happen to grab the camera, she is in those pj's!
Here are some more shots of Olivia in her Hatley pajamas. Olivia and I were hanging out on the dock at our cabin while Jackson and Phil went fishing. (Olivia and I stayed in our jammies most of that vacation. But can you blame us – we were comfy!)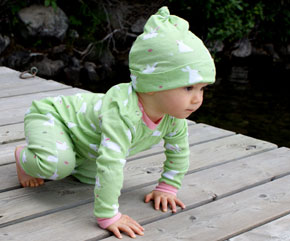 And I just LOVE snuggling with my kids when they are fresh from the bath and in a clean pair of pajamas — it doesn't get much better than that!
Mom entrepreneur, Linda Levine, was so inspired by her love of cozy, quality pajamas for her boys, that she started, My Baby Pajamas.
"My Baby Pajamas is all about providing cute and highly durable children's pajamas at a reasonable cost with the convenience of buying them online," Linda explains. "Life is busy and as a parent, I want to make sure that my boys have the best sleep each night and I will do everything I can to contribute to that. After all, a good night's sleep means less cranky kids in the morning. Our nightly routine along with them wearing our soft pajamas definitely helps that process along." Linda is thrilled to now make these sweet and comfy pajamas available for others around the country.
If you are looking for a convenient way to get your kids ready for bed, hop over and stock up at My Baby Pajamas.
Not only will you be supporting a work at home mom, but, for the month of September, our readers can use the coupon code minutemom10 for 10% off the entire order.
Shopping Hint: My Baby Pajamas also has some great sales going on right now. In combination with our discount code — you can get some great deals!

And if you want to win some adorable pajamas for your little ones, leave a comment here. We will have two winners who will each win a pair of pajamas of their choice.
We will announce the winner September 20th. This contest is open to BOTH Canadian and US addresses.