This post may contain affiliate links. Read my disclosure policy here.
New Camera, video camera, a cool new lens, laptop, netbook, iPhone, iPad… What is on YOUR blogging/vlogging equipment wish list?

Do you feel pressure to buy more and more new equipment to improve the content of your blog or your online life in general?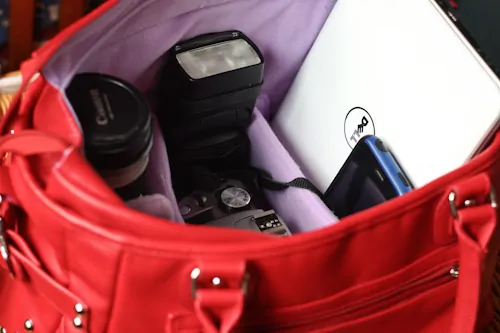 Personally, I can't wait to get a better iPhone so that I can snap better photos and grab quick video wherever I am… well, I guess I CAN wait, since I AM waiting.
I think being surrounded by tech talk and wanting to have the latest new gadgets can be tough on us mom bloggers. Our jobs require us to be connected, and because the technology is constantly changing and upgrading, there's certainly a pressure to keep up.
Here's what five other mom bloggers say…
What About You?
Leave us a comment and let us know if being online and surrounded by fabulous photos and talk of the latest tech toys gets you yearning for more and more?
Thanks to Our Five Moms
The fabulous five women in this video are:
Jendi from Simple Vlogging Tips
Sierra from Actual Mom
Connie from Sugar Shock Blog
Lisa from When Life Gets In My Way
Rachel from Grasping For Objectivity
Thanks to Our Sponsors

We want to thank Kmart Design for sponsoring our video shoot during BlogHer 10 in New York.
Click Here to watch more videos that we shot during BlogHer10.
Also… remember to subscribe to our YouTube channel.
Written by 5 Minutes for Mom co-founder Susan.
Tweet with us at @5MinutesForMom

Photo by Lolli.