This post may contain affiliate links. Read my disclosure policy here.
A few years ago, I sat in my lawn chair on the 4th of July at the county fairgrounds waiting for the fireworks to start. My nice, new camera was in my hands and I was determined to finally get some good fireworks photos.
I caught a few of the big blasts and then I decided to try an experiment. I left my shutter open for an extra long time, and waved my camera around, pointing up towards the fireworks.
What resulted was something I dubbed "fireworks painting," and it was instantly my favorite part of the fireworks presentation. I couldn't wait to create more fireworks paintings again the next 4th of July.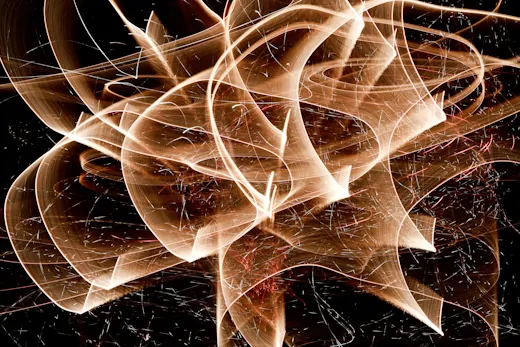 Because my kids are always right next to me while I'm watching the fireworks, they are intensely curious about what I am doing while I'm waving my camera around in the 4th of July night sky. They want to try fireworks painting, too, but I'm not too keen about handing my camera over to kids outside in the dark.
"Painting" with flashlights
This year, I decided to let the kids do their own version of fireworks painting…with flashlights! And since we needed flashlights to find our way to our lawn chairs and back to the minivan in the dark, they were well prepared. I told them to point the flashlights straight at me and wave them around. It took a few instructions, but they caught on….and as soon as they saw the kinds of images they were creating by "painting the sky" with their flashlights, they wanted to try more and more.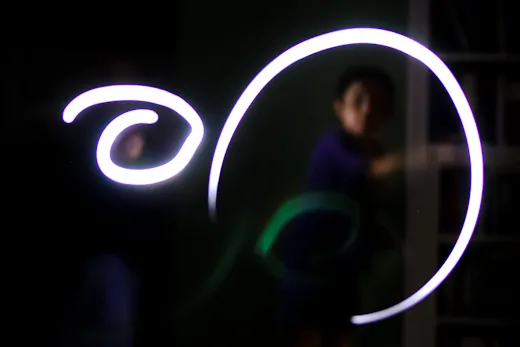 I think we've found another 4th of July tradition.
Please Note: We are Rayovac Sponsored Bloggers. Our stories, experiences, and flashlight and firework painting photos are our own. You can find coupons and more at Rayovac's Facebook Page.
Written by 5 Minutes for Mom managing editor Lolli. You can find me blogging at Better in Bulk and tweeting at @1momof5.