This post may contain affiliate links. Read my disclosure policy here.
HAPPY CANADA DAY!!!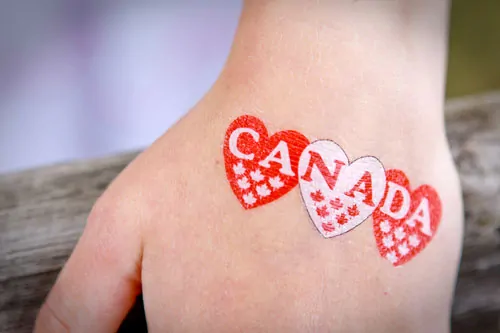 It is true…
Susan and I are Canadian!!!
And, if you have met me in person, I do love to talk about our most awesome country! LOL
While, we do spend a ton of time in America and run American businesses, we are PROUD Canucks! Cause seriously people — Canada is one rocking country!
So — Happy July 1st to all our Canadian readers and friends!
And please, when you are finished your celebrating, and have posted all about your holiday, come back and link up!
Let's help Canadians find other partying Canadians!
Here is a fun thumbnail linky:

And here is a basic linky if you prefer your linkies the good old fashioned way!

Written by Janice, co-founder of the Mom Blog, 5 Minutes for Mom
We love to chat with you! Tweet with us @5minutesformom and find us on Facebook/5minutesformom.