This post may contain affiliate links. Read my disclosure policy here.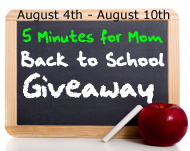 Verymeri is the brain child of Meri Zeiff, a former elementary school teacher. Zeiff was inspired to create her company creating whimsical, kid-designed t-shirts and clothing to counteract the negative messages she saw in the media and on her students' clothing.
I love seeing an alternative to the "attitude" T's that are so popular in boutiques and mass-market stores alike. Her slogans are not only not negative, but they are aimed to build confidence and encourage creativity and self-expression in a positive way with slogans such as "first grade rocks," "go green," and "be buddies not bullies."
Though trained as an artist and a designer herself, Meri decided to tap into kids' creativity and let them design the T-shirts. Any child can submit a design for consideration in the collection by mail or by using the online drawing tool. Then the finalists are published on the site and opened up for people to vote on.
Verymeri offers an awesome creative fundraising program as well.



These are just a sampling of the cute designs available for purchases in boutiques or online at their website.
Do you want to send your kids back to school in bright colorful style?
Three readers will win their choice of one of the featured designs shown above. Leave a comment telling which one you like best (and be sure you've followed the Back to School Giveaway guidelines). This giveaway is open to U.S. and Canadian addresses.