This post may contain affiliate links. Read my disclosure policy here.
The sun is shining, the air is warm, and your kids are spending more and more time in the great outdoors, whether it's in your backyard or at a local playground. Curiosity comes naturally to children, and a perfect way to capitalize on this desire to explore and discover is to provide resources and experiences to support their interests. If your children are like mine, all this outdoor play has them wondering about the many types of bugs and other aspects of nature all around them.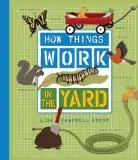 Blue Apple Books has two new books for preschoolers and elementary school aged children that are perfect companions for outdoor exploration. Lisa Campbell Ernst's How Things Work in the Yard provides information about both the natural world in a child's backyard, such as birds, dandelions and fireflies, as well as familiar toys and items like balls, wheels and bubbles. The presentation includes colorful illustrations with labels and tidbits of information on each 2-page spread. Ernst has done an impressive job predicting the typical questions young children ask about this environment, resulting in a resource book to keep handy while playing outside.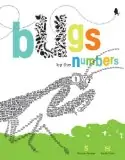 Sometimes I wonder if I'm raising one or two future entomologists, but I don't mind because I'm just as interested in buggy creatures as my kids! I've read a lot of nonfiction picture books about insects and bugs in my days as a mom and a preschool teacher, and I'm thrilled to share with you what has risen to the top of the stack for me. Bugs by the Numbers by Sharon Werner and illustrated by Sarah Forss is truly an incredible book- imaginative and informative with huge kid appeal. I could go on and on about the creative approach this book takes to teaching children about bugs, incorporating numbers that relate to information about the bugs right into the illustrative figures, and I could gush about the cool facts that even I learned from my new favorite book. Or, I could just ask you to take a look yourself: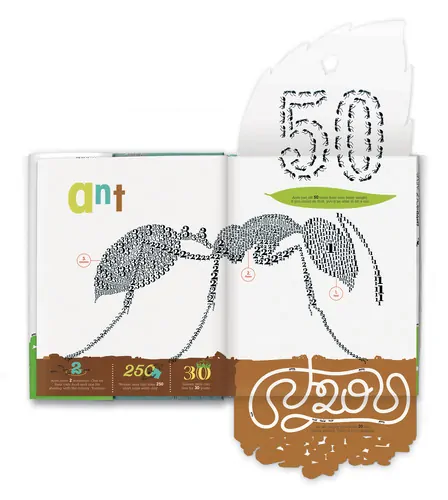 If you'd love to share How Things Work in the Yard and Bugs by the Numbers with your own curious kids, you may be in luck. We have two copies of each book to give away! Leave a comment here to be entered. For one additional entry, you can like Blue Apple Books on Facebook– just post on their wall that 5 Minutes for Mom sent you and leave a second comment here indicating that you've "liked" them. We'll announce our winners on 6/20.
Nonfiction books may not be some parents' first choice for story time, but I can attest to the joy my own kids express every time we've read each of these two wonderful books! If you're interested in yet another nonfiction picture book, be sure to read my review of A Butterfly is Patient on 5 Minutes for Books today.
The winners of the Love Your Veggies books and garden supplies are:
Written by 5 Minutes for Books contributor Dawn, whose love for bugs often shows up on her blog, my thoughts exactly.