This post may contain affiliate links. Read my disclosure policy here.
I adore my kids — I am completely in love with the little monkeys.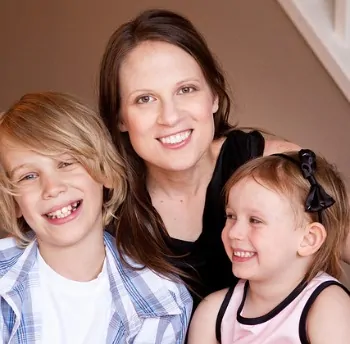 But, many days I feel like a parenting failure — giving in to nagging, not keeping on schedule, being too permissive, or, the worst, losing my temper.
Because of Jackson's extra challenges, we have had more than our share of time with therapists, doctors, parenting courses, etc.
I am so grateful for all the extra training! When you have a child with special needs, you really need to be on the top of your game! And no matter how many therapist appointments and coaching we get, I always feel like I could use more. Often it isn't that I don't already "know" the methods etc, it is the reminders and the opportunities to reflect and continue to improve that I appreciate.
It is interesting how most people approach parenting with little to no training and yet it is the MOST challenging and important job any of us will ever have!
So, I am thrilled that we are offering this free Positive Parenting Solutions webinar. In my experience, I find I can use all the extra training and practice for this parenting gig that I can get!
Let's face it, if your day is filled with back talk, tantrums, not listening, whining, sibling rivalry, bedtime battles… it's just not a good day. But imagine your life when misbehaviors are few and far between and when they do occur, you know exactly what to do… and it works! Wouldn't that make your life better?
The strategies you'll learn are designed to reduce the negative behaviors you don't want and give you more of the positive behaviors you do want.
If you're ready for your kids to behave better and see what a difference that makes in your world, sign up now for an exclusive FREE webinar.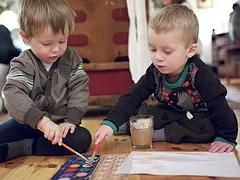 Raising children is a very rewarding yet challenging experience. Ironically, parents are not formally trained for the most important job they'll ever have. Whether you have toddlers, school age children, tweens or teenagers, as we know, there comes a time when you need a little help.
Parenting expert Amy McCready has been creating and delivering training programs for over 20 years.
Amy McCready founded Positive Parenting Solutions, Inc. in 2004 and has changed the lives of thousands of parents through in-person seminars, speeches and online parent training webinars.
Due to demand from parents around the country and abroad, Positive Parenting Solutions Online was developed in 2008 to give parents everywhere the skills, knowledge and tools to correct their children's misbehaviors permanently without nagging, reminding or yelling.
So, make sure you sign up now for an exclusive FREE webinar. See you there!

Written by Janice Croze, co-founder of the Mom Blog 5 Minutes for Mom.
I would love to chat with you more: @5minutesformom and Facebook.com/5minutesformom
Flickr photo credit: Ernst Vikne