This post may contain affiliate links. Read my disclosure policy here.
I am in love with my canvas prints from Canvas People…
As I told you last December, I was miserable whenever I looked at my bare walls. Procrastination, along with a huge helping of perfectionism, had kept me from getting large prints made for my walls.
The situation was driving me crazy! Finally, I had had enough. I was determined to get some canvas prints of my kids and start covering my walls with the photos that had been trapped in my hard drives.
And look — check out the wall above my fireplace now…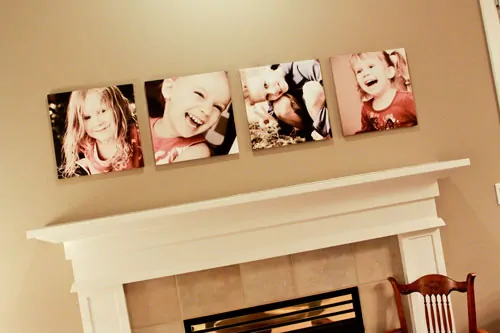 I just LOVE them — and so do my kids! Olivia squealed with delight over the photos as we tore off the bubble wrap and even my nine year old son Jackson was thrilled when he came home from school and saw the canvas prints hanging above the mantel! (If you are confused, Julia and Sophia are Susan's kids, and Olivia and Jackson are mine.)
I have been so busy since Christmas, that I hadn't had a chance to drive across the border to pick up my prints. So I JUST picked up my prints and hung them today!
And I am SO thrilled!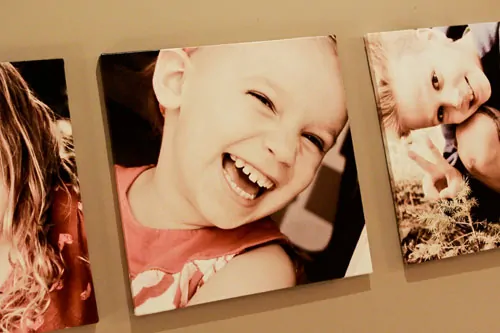 I can't believe how beautiful they are — such great quality for a literal FRACTION of what I was going to have to pay at my local pro shop.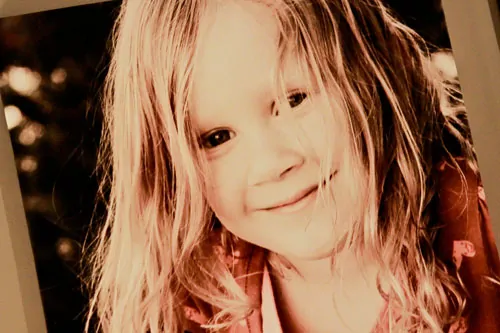 I am personally going to use the opportunity to buy two 18x24s canvas prints, one of each of my kids, for two different spaces at my house, and Susan is ordering an 18×24 canvas print for above her fireplace.
We really cannot get enough! Our walls are going to ALL be covered eventually! LOL
Make sure you don't procrastinate like I usually do — tackle your walls this March!!!
Please note that if you are Canadian — the shipping and handling is too expensive. SO sorry! Susan and I are fortunate because we live at the border and can go across to pick up our American purchases. We ship our US online purchases to a Mailboxes Etc. and then drive across and bring them back. So if you live near the border you can try that or send one to a family member or friend in the states. Our apologies!
Written by Janice Croze, co-founder of 5 Minutes for Mom.
Talk with me: @5minutesformom and Facebook.com/5minutesformom.
Please Note: We are affiliates with Canvas People — because we LOVE them and we know you will too!