This post may contain affiliate links. Read my disclosure policy here.
I started late in life…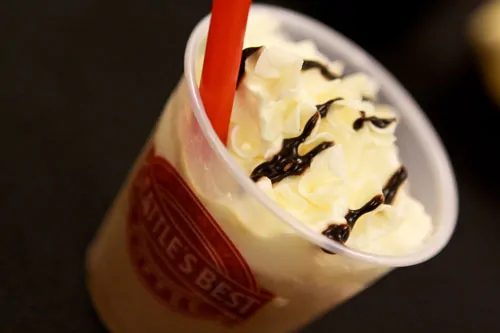 It was on the Sony Mom Blogger Junket almost three years ago that I tasted my first Starbucks Frappuccino. I remember it clearly — the day I began a Starbucks habit.
You see up until that fateful afternoon, when I was 34 years old, I had never had a cup of coffee. I had wanted to. I had sipped some. But as much as I loved the smell of coffee, the real thing just didn't taste good to me.
But, as I sat trying to keep my weary eyes open that afternoon, (I had brought my nursing baby Olivia along on the junket, thanks to Sony!) a fellow blogger sitting next to me said, "Have one of these — they taste like ice cream." The first one is always free, right?
And so I did. And so it did. And so it began.
My Coffee Habit…
Now, more often than not, you can find me at Starbucks, working on my laptop, while drinking a Skinny Hazelnut Latte or Caramel Frappucinno. In fact, I am sitting at Starbucks right now as I type this, working on my second latte of the night.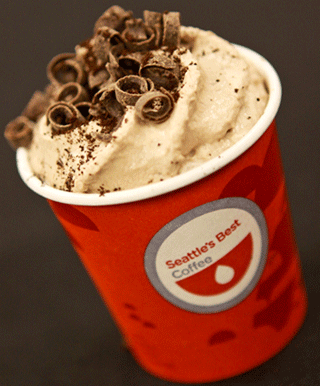 And, if I had a Seattle's Best Coffee nearby, I would be dropping by there as well — since I discovered this past fall that I love them too!
You see, in October, I attended a blogger junket at Seattle's Best Coffee.
My schedule was already packed when the email hit my inbox, but I couldn't resist — it was Seattle's Best Coffee, which is owned by Starbucks!
I couldn't miss that!
So I packed my bags and drove to Seattle — to immerse myself in the world of coffee.
I never imagined I would ever know so much about (or taste so much) coffee in my lifetime! It was an incredible experience, to learn, sip, and sample my way through coffee 101.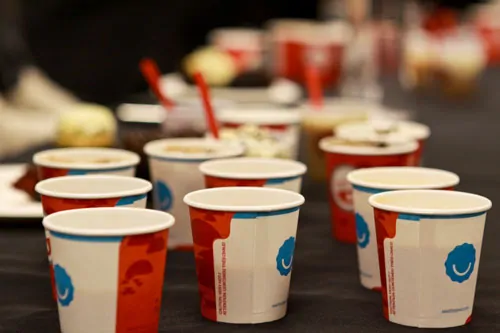 We learned about the entire process of turning those little beans into the perfect cup of coffee.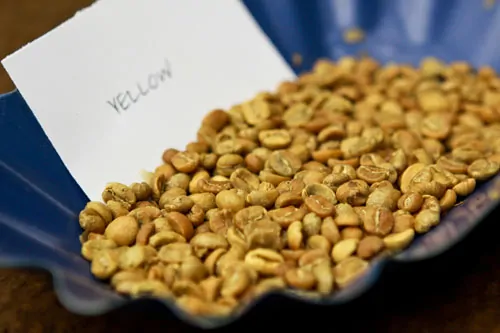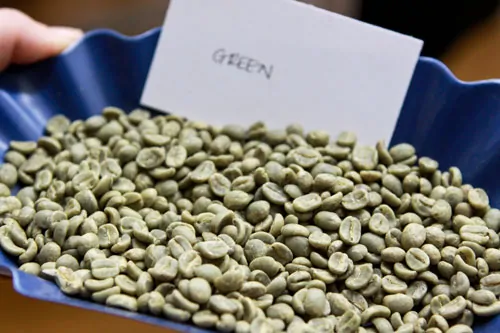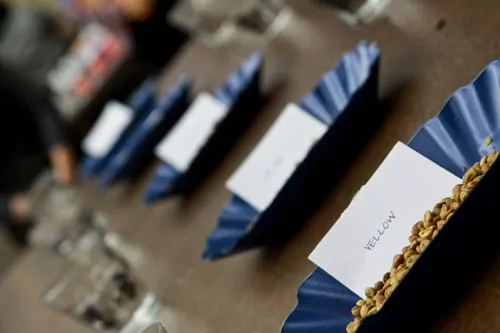 No wonder Starbucks and Seattle's Best Coffee tastes so darn good — such care goes into their blends!
I felt like an expert by the time I left!
Introducing LEVELS…
One of the reasons we bloggers were called to Seattle was to hear all about Seattle's Best Coffee's new LEVEL SYSTEM — an innovative move to bring simplicity to the coffee aisle!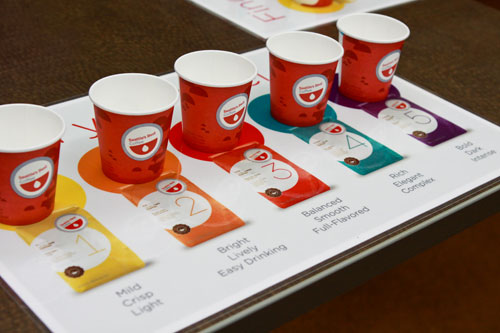 The Level System is a radically simplified packaged coffee line featuring a unique array of numbers and vivid colors to tell consumers exactly what they want to know: which type of coffee fits their taste profile.
The new Level's coffee varieties include:
Level 1 – mild, light crisp
Level 2 – lively easy drinking
Level 3 – balanced, smooth, full-flavored
Level 4 – rich, elegant, complex
Level 5 – bold, dark, intense
C – Cinnamon Flavored
H – Hazelnut Flavored
*Level 3 available in decaf and whole bean; Level 4 available in organic fair trade blend
It was still under embargo while we were there. So I had to hold back posting even my photos of the new concept.
But now that the new Levels System packaging has been released I can share all the delicious details with you!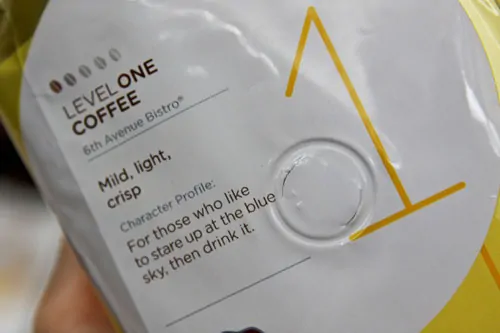 And as delicious as all the coffee treats we tasted were, and oh my word did we taste, the levels packaging was almost as delicious!
I just love the enticing descriptions like, "For those who like to stare up at the blue sky, and then drink it." I am not exactly sure what that means when it comes to what kind of coffee I like, but I just love the sound of it.
And while we sipped and sampled, I learned something that surprised me. I actually like the stronger 4 and 5's. My preference probably comes from the fact that I usually drink Starbucks which is usually a level 4 or 5.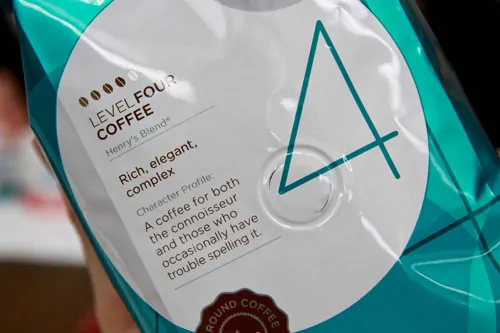 I also like 3, which is why I enjoyed Seattle's Best Coffee so much. They serve a level 3 for the majority of their drinks in their stores.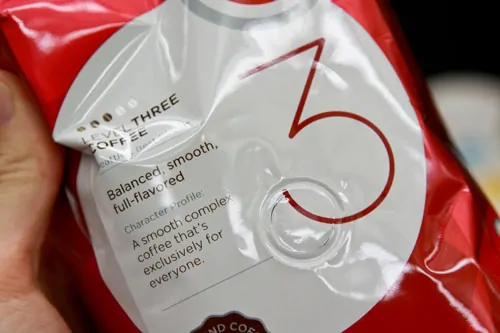 Surprisingly, even though I like my coffee softened with sweetness and milk, I didn't like the weaker level 1 or 2. It was fascinating to taste all the different varieties and better understand my coffee preferences!
And yet another irresistible way to drink your coffee…
If you don't always have time to stop into Seattle's Best Coffee to get your Latte fix, you now have another unbelievably delicious way to consume your caffeine: the new Iced Canned Lattes.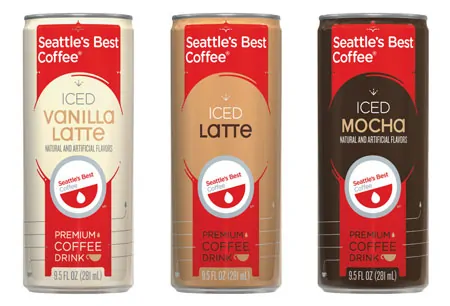 The line includes an Iced Latte, Iced Vanilla Latte and Iced Mocha Latte each with 130 calories. I have to warn you: these iced treats are insanely good. It is everything I can do to stop after one. I could drink three in one sitting. (But I won't. I promise.)
Want to Try Them?!? Enter to Win
Seattle's Best Coffee would like YOU to be amongst the first to try their new blends. As well, they want to include a "Curiosity Pack" filled with sample sized bags of their new Levels coffee (five blends labeled "1" through "5" in order of the strength of the roast), so you can experience and find your perfect blend.
Leave a comment telling us about your coffee habits and you will be entered to win.
We will have five winners, each will receive a 4-pack of iced canned lattes and a Levels curiosity pack.
This giveaway is open to US and Canadian shipping addresses and closes on March 4th. This giveaway is void where prohibited. Please see our site's terms and conditions for our complete contest rules.
Written by Janice Croze, co-founder of 5 Minutes for Mom. Talk with me: @5minutesformom and Facebook.com/5minutesformom.
Please Note: My travel and accommodations, as well as product samples and prizing, were provided by Seattle's Best Coffee. My love of coffee and Seattle's Best is all my own!