This post may contain affiliate links. Read my disclosure policy here.
I love staying in touch with friends and family through email. I admit that I am awful about writing real pen-to-paper thank you notes or jotting a note of appreciation or encouragement when I know it would brighten a friend's day.
There's still something extra-special about receiving a real card in the mail. Having some cute personalized notecards has given me extra incentive to act on those urges. Courtney at Come Together Cards, made these cute personalized cards just for me. I sent her a picture of my family, and this is what she came up with.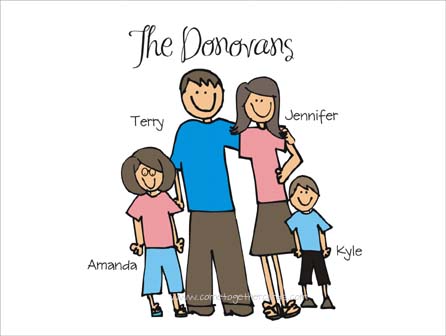 What's great about this mom-owned company is that she really wants her cards to make a difference in people's relationships. On her site she says, "Come Together Cards thinks there is a richness in slowing down to communicate love to friends. Whether it is a card to encourage someone through a bad day, share a laugh or memory, or invite someone to be a part of a very special occasion, life is meant to be shared with those we cherish."
In addition to customized note cards, Courtney offers family notepads, mom business cards, and so much more. Check out all of her new products.
I think that she did a great job! I love mine and I think that one of you will too.
Enter to Win: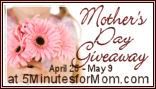 If you want to win a personalized set of notecards from Come Together, all the instructions about entering the Mother's Day 2008 Giveaways are included in the Mother's Day 2008 Giveaway post (including the code to put our Mother's Day Giveaway button on your site.)
But here is a quick run through:
Leave a comment on this post to be entered.
Post a link to this contest (it is always nice to let your readers have a chance to win too!) and/or link and post a button to our Mother's Day 2008 Giveaway post. (If you post the button and link to the Mother's Day 2008 Giveaway, you are qualified to enter in all the upcoming Mother's Day 2008 Giveaway contests. And we have two weeks of contests to enter!) Non-bloggers are welcome too – we understand you can't link – but feel free to pass the word on to your friends or write about it on Facebook, Twitter, etc.
(This giveaway is only open to US shipping addresses.)
Good luck! And we will see you soon for our next Mother's Day 2008 Giveaway contest.