This post may contain affiliate links. Read my disclosure policy here.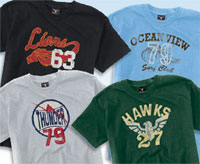 T-shirts, sweats, hoodies, underwear, socks – these are clothing staples for kids. And with the rate kids grow, getting a good deal on the basics really helps with the monthly budget.
To me, Hanes is a great shopping solution when I need to stock up on the simple stuff. Hanes has grown way beyond undershirts and underwear. They have got some fantastic – and oh so affordable – clothing for kids. Seriously moms, we are talking about t-shirts for $5 and pants for $6. And, as if that isn't crazy great, make sure you check out the clearance section for girls and for boys. This adorable t-shirt is only $2.99!! Those are garage sale prices for brand new – cute and comfortable – clothing.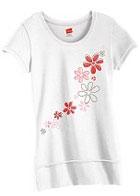 So if your kids need some spring and summer clothes and you need to stay on budget, jumping over to Hanes.com may be the perfect shopping solution for you!
And thanks to Hanes, three of you will each have a $50 gift certificate to spend at Hanes to kick start your kids spring/summer wardrobes.
It is time to have some fun, while stocking up on staples. 🙂
To enter to win one of the $50 gift certificates, leave a comment at this post. This contest is only open to US shipping addresses. We will announce the winners on May 3rd.