This post may contain affiliate links. Read my disclosure policy here.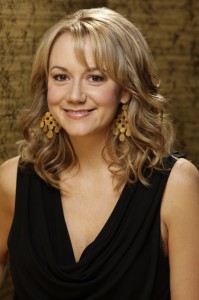 This week I had the pleasure of joining a few other lovely bloggers in interviewing the very funny and gracious Megyn Price of CBS's Rules of Engagement. Megyn plays Audrey, wife to Jeff, and through the medium of comedy tackles married life, from the funny to the poignant. A recent storyline has Audrey and Jeff walking the path of surragacy as they seek to expand their family. Thanks to fantastic writers, Rules of Engagement is able to address such issues in a way that is respectful and honest, but also really, really funny.
In addition to being an actress, Megyn finds the most pride in her role as wife and mom. With a three year old daughter, Megyn finds herself, like every mom the world over, longing to be present for every moment. Each blogger was given the chance to ask Megyn a question or two. When my turn came up I asked her how she maintained the work/life balance that we all as mother's struggle to maintain. Here is Megyn's gracious reply:
"Well balance is a word I don't ever use because it never feels balanced ever. But I think what has really helped me is remaining really grateful. Because, if you want me to be just totally honest, I can literally lament and want to quit my job every single day of my life. And I have to take a moment to [remind myself that I] have a job that people would cut off limbs to have. [I'm] so fortunate that I got to keep my job through pregnancy and post-pregnancy and got to take my baby to work with me every single day.

You know, there are so many fantastic – I mean, really over the top unbelievable gifts – of my job that I have to remain in gratitude or I would be unhappy all the time because I miss every single minute that I'm not with my child… I want all of it. I want everything all the time. I want every breath that she takes. I want to hear every funny thing that she says. And it's just not possible. It's not possible even if I didn't have a job!"
Megyn went on to express her desire to be fully present when she is home by not hiring outside help. She and her husband work hard to ensure that one of them is home with their daughter while the other works. Of course, sometimes babysitters and outside help are necessary, but they strive to give their daughter as much stability as they can, especially in these formative years.
Megyn's devotion to her daughter is also evident in how she chooses scripts and which projects to pursue. When she receives scripts or project opportunities, Megyn's first stipulation is that the filming must take place in town. While she is willing to go away for short periods of time, for the most part, she is committed to staying close for her daughter's sake and for the sake of her family.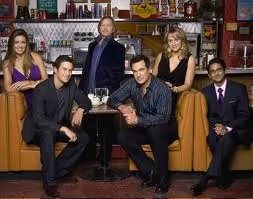 So often it's easy to lose sight of what is important in life with family being at the top of that list. It was refreshing and a delight to talk with Megyn and hear her perspective on life through the lens of such a high profile career. I gained a lot of respect for both her work ethic and for her love for her daughter.
I also found a new regular show to watch. Join me, won't you, in supporting Megyn Price and the cast of Rules of Engagement on CBS on Mondays at 8:30 ET/PT.