This post may contain affiliate links. Read my disclosure policy here.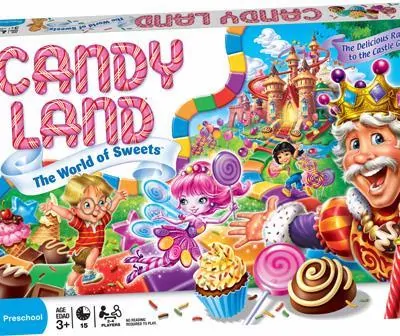 Come along on an all-new colorful adventure through the magical world of Candy Land.
One of my favorite childhood games has been redesigned for an even sweeter experience. The best part is that I can share the fun with my own children.
Hasbro has released an updated board design for Candy Land with new enchanted lands filled with sweet surprises around every corner.

The three dimensional board design is filled with adventure:

Create delicious treats at the Cupcake Commons to deliver along the way.
Participate in a thrilling snowboard race down the Ice Cream Slopes with the Duke of Swirl
Take a relaxing train ride through Gummy Hills
Climb to the top of Chocolate Mountain
Make friends with Gramma Gooey, Lord Licorice, Princess Frostine and Princess Lolly of Lollypop Woods throughout your adventure
Race to meet King Kandy at the grand entrance to the Candy Castle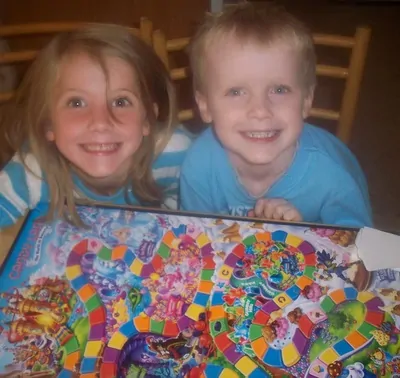 As always, it was a treat playing Candy Land with my kids. We had a blast. While I am still partial to the Candy Land from my childhood, I can tell that my kids appreciated the bright colors and fun additions placed throughout the board.
We also snuck in some ice cream after our Candy Land tournament. I think it is nearly impossible to play that game without having a craving for something sweet.

We want YOU to be one of the first to journey through new, delectable Candy Land. We have 5 games to give away! What a delight! To enter leave a comment below and tell us what your favorite treat is.
This giveaway is open to US addresses only and is void where prohibited. Please see our site's terms and conditions for more information. This giveaway will close on Friday, October 22nd. We will announce our winners on Saturday, October 23rd.
This giveaway is part of a paid campaign with Hasbro. I received one copy of Candy Land to review and 5 more are being provided as prizing.