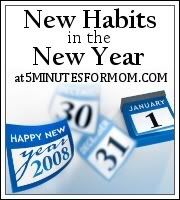 I wouldn't feel that the series on new habits in the new year was an accurate representation of the changes that people are trying to make if it didn't include a diet book. That said, over the last several years I have focused on health over weight loss. Fortunately, when I am making healthy food choices, my weight stays down.
I have been a lifelong tea drinker. Freshly brewed unsweetened iced tea is my beverage of choice. At times I've felt like I should cut back on the tea, mostly out of concern for the caffeine, about which there have been several negative reports. So I gladly read The Ultimate Tea Diet , and was happy to see that the author focuses on the benefits of a healthy diet, a lifestyle that includes exercise, and the consumption of tea–lots of tea: hot, iced, loose-leaf or in a bag. The book begins by outlining the benefits of tea. Mark "Dr. Tea" Ukra claims that tea will "help us lose weight, reduce our cravings for sweets, suppress our appetite, increase our insulin's effectiveness, lower our cholesterol, and stimulate thermogenesis, which helps the body burn fat for energy." These claims are not backed up with evidence, but most of us are aware of the high level of antioxidants in tea, which are touted by many as a key to good health.
Also, the use of stimulants to lose weight is also a pretty universal claim. Caffeine is a stimulant. However, what I found most interesting was the evidence another key ingredient contained in tea, L-theanine, actually counteracts the harmful effects of the caffeine in tea (which is already much lower than coffee and soda). This information is backed up by
evidence from clinical studies.
The diet itself is a basic lower fat, high fiber, lower carb type diet. The 14-day meal plan is helpful for people who like to be given specific recipes and menus to follow, but they are provided only as a guideline. If you need a pep talk about losing weight and changing other lifestyle choices as a way to take better control of your health, this book provides that for you. Throughout the book are the personal stories of people who were in the test group of the Ultimate Tea Diet.
If you are a tea-drinker, you will enjoy this book. Author Mark Ukra is the owner of the Tea Garden in California, and his family has been in the tea business for years. He explains the simple art of making a good cup of tea, and shares his knowledge of the different types of tea available. The book is also sprinkled with quotes about tea, including my very favorite by C.S. Lewis: "You can't get a cup of tea big enough or a book long enough to suit me."
We have one copy of this book to give away that can ship to the U.S. or Canada. If you'd like to win, please leave a comment on this post after checking out the New Habits in the New Year guidelines at this main post.
Come back on January 9 to see if you have won. Please be sure that the email address that you provide is one that you check regularly, and also check your spam folder when the winners are announced if you see your name.