This post may contain affiliate links. Read my disclosure policy here.
I have so many great memories of traveling when I was a kid and so many of those memories come from the road trips we would take with my grandparents. No matter where our trip was taking us, one thing always seemed to remain the same — our stops at Cracker Barrel!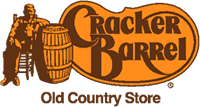 My grandparents firmly believed that "getting there" was half the fun and fast-food meals were not an option. Therefore, we always stopped for a sit-down breakfast and dinner (lunch was packed sandwiches). Most often, those sit-down meals took place at Cracker Barrel.
My siblings and I never seemed to mind those stops at Cracker Barrel because, besides the yummy food, we knew that, as our grandparents took FOR-EV-ER to drink their coffee, we would get to rock in the rocking chairs outside and look through the Old Country Store. And, if we were extra good, we would get to buy a piece of rock candy or one of those humungous jaw breakers from the Old Country Store!
Apparently I'm not the only one who loves Cracker Barrel. Recently country music star, Craig Morgan, released his newest CD, That's Why Collector's Edition, exclusively at Cracker Barrel! He even includes Cracker Barrel in his song "Lookin' Back With You"!!!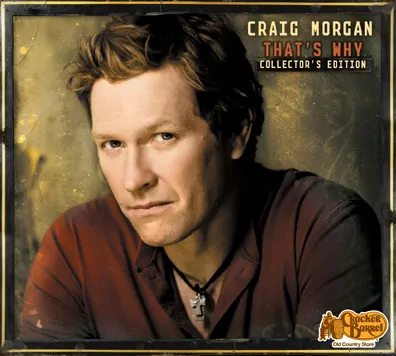 Craig Morgan is one of my favorite country music artists and this cd is absolutely amazing! If you don't own it already, you need to head out to your nearest Cracker Barrel, grab a delicious 'home-cooked' meal, and then pick up Craig's cd or one of the many other artists' cds in the Cracker Barrel Old Country Stores!!! And then go relax in one of the fabulous rocking chairs on their front porch!
To bring a little of that "down home" feeling to one of our readers, Cracker Barrel is generously giving away an amazing prize package here at 5 Minutes for Mom.
One winner will receive:

A certificate for one core Cracker Barrel rocking chair – $129.99 value*
A copy of Craig Morgan's 'That's Why – Collectors Edition' CD – $11.99 value
1 Cracker Barrel Gold Card, which is good for 2 complimentary meals at a Cracker Barrel restaurant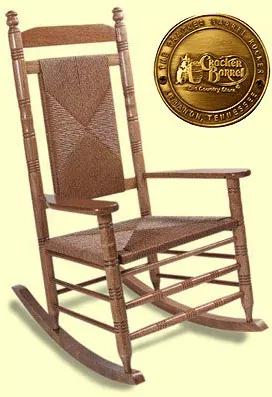 To enter, simply leave a comment below by Friday, October 1st. This giveaway is open to US shipping addresses. Please see our site's terms and conditions for our complete contest rules.
*The certificate, CD, and Gold Card will be shipped directly to the winner but the winner must use the certificate to pick up the rocking chair at a Cracker Barrel store, as shipping is not available.
Thank you to Cracker Barrel for not only providing our winner with such an amazing prize but also providing me with the Craig Morgan cd for review purposes.