This post may contain affiliate links. Read my disclosure policy here.
It's that time of year once again. I can't believe how fast the summer flew by. As we head out for our back to school shopping, purchasing backpacks, folders and pencils, we also have to consider and prepare for lunches and after school snacks.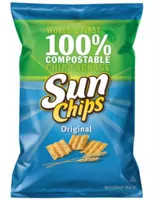 While making up your shopping list, be sure to include Frito-Lay SunChips multigrain snacks and Tostitos Scoops.
They are fun and easy additions to a child's school lunch or snack. They are also a great way to sneak in some whole grains. SunChips multigrain snacks have 18 grams of whole grains per serving, while Tostitos Scoops! tortilla chips have 8 grams of whole grains per serving.
You can also pair the chips with healthier dips, such as hummus, salsa or bean dip, for added nutrients.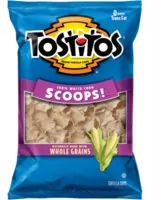 Many of Frito-Lay's snacks are made with three simple ingredients – potatoes or corn, salt and healthier oils, such as sunflower and corn oil, which are high in good unsaturated fats and low in bad saturated fats and salt.
Frito-Lay Back To School Twitter Party
Next Thursday, August 19th, Frito-Lay would love to party with you. As we join together and discuss our favorite back to school lunch and snack ideas, we will also have fun prizes to give away.
When
The Twitter party will take place on Thursday, August 19th from 8:00 – 9:30 P.M. ET.
How To Join In
To join in on the fun, just be sure to use the hashtag #FritoSnacks and to follow @FritoLay.
Experts On Hand
During the party, we will be joined by Dr. Felicia D. Stoler, DCN, MS, RD, FACSM (a registered dietitian), @feliciastoler, and Danielle Dalheim, RD, a nutrition scientist at Frito-Lay. Danielle will be joining us via the @FritoLay handle.
Prizes
Fantastic Grand Prize
One party-goer will win a $100 Staples gift card for back-to-school shopping and 10 Frito-Lay coupons.
Ten Additional Party Prizes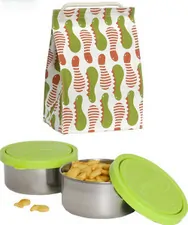 Ten party-goers will receive a Frito-Lay Prize Pack which will include:
All prizes are provided by Frito-Lay.
RSVP
We would love to see you there. Please let us know if you plan on attending, by using the Linky below to RSVP with your Twitter Handle.