This post may contain affiliate links. Read my disclosure policy here.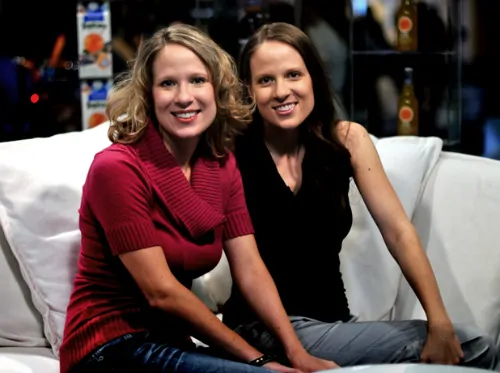 Janice and I interviewed many bloggers throughout the wild ride of BlogHer10, but we also had a chance to have the cameras turned the other direction. We were honored to talk with Momversation's Jennifer Brandt for Women, The 5G Network.
While at the Pepsico set in the BlogHer10 Expo booth, we were lucky to bump into our friend Karen Walrond from Chookooloonks who kindly snapped the photo you see above. Karen is a fabulous photographer and you can spend hours browsing photos on her blog.
Our videographer is currently editing our video footage so make sure you've subscribed to our feed so that you don't miss any of our BlogHer10 videos. Our video interview with Anissa Mayhew will be one of the first we publish… stay tuned.
Written by Susan, co-founder of 5 Minutes for Mom
You get our feed right?