This post may contain affiliate links. Read my disclosure policy here.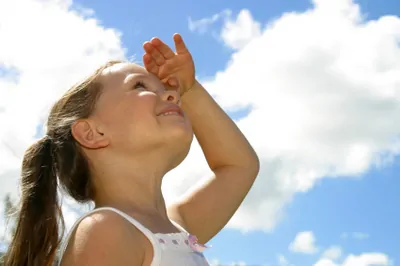 Have you been over to 5 Minutes for Faith recently? If not, you should check it out. Their site has been given a new look. In fact, you will soon notice that all of our Sister Sites will undergo a bit of remodeling.
I was just over at 5 Minutes for Faith, enjoying their refreshed look while reading a few of their most recent posts. I really enjoyed yesterday's devotion, "Look Up and Smile". I think you will too.
Look Up and Smile
"A little girl walked to and from school daily. Though the weather that morning was questionable and clouds were forming, she made her daily trek to the elementary school. As the afternoon progressed, the winds whipped up, along with lightning. The mother of the little girl felt concerned that her daughter would be frightened as she walked home from school and she feared the electrical storm might harm her child.
Full of concern, the mother quickly got into her car and drove along the route to her child's school…………"
Want to read the rest? Head on over to 5 Minutes for Faith.