This post may contain affiliate links. Read my disclosure policy here.
I am Canadian.
Before I worked online I didn't notice American holidays. It didn't affect me that some of them fell on different days than Canadian holidays.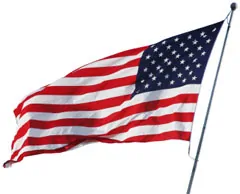 Now that I work online and my work doesn't stop unless you Americans take a break, your holidays mean my inbox stays nice and empty most of the day. It allows me to slow down.
So, I stop and remember. I read your posts on Memorial Day and reflect. Observing your holidays gives me more chances to stop and be grateful for what so many have sacrificed for all of our freedom. It may seem strange to you, but I am just as grateful and feel just as indebted to your soldiers as I do to our Canadian soldiers. Both of our countries are out there, risking everything, for the same reasons.
But I do feel left out, sitting up here at my computer, without a barbecue to attend or a hot dog in my hand. I hear that Memorial Day is the unofficial kick off to your "summer." That kids are out of school, public pools open, and eveyone pulls out their barbecues and enjoys the long weekend.
Speaking of barbecues…
And, speaking of barbecues, I learned another thing working online.
You all have FABULOUS hot dogs by Hebrew National that we don't have up here!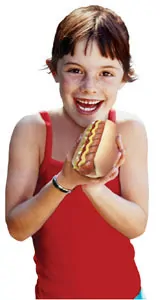 I seriously have to cross the border to buy Hebrew National hot dogs — and let me tell you, the border officials look at you really oddly when you tell them you are going to America to buy hot dogs!
But Hebrew National is worth it! I found out about these delicious all-beef, kosher hot dogs last year when Hebrew National hosted our July 4th Virtual Backyard Barbecue. (Yes, once again I watched your celebrations, lonely north of the border.)
Hebrew National is the only national all-beef, kosher hot dog made with 100 percent premium butcher-quality cuts of beef with no by-products, fillers, artificial flavors or colors. Now that is a hot dog I can feel good about feeding my kids, (and myself!)
Our Memorial Day Link Up
This year, we are getting into the barbecue action again — this time with our Memorial Day Link Up.
SO make sure you come back after you celebrate Memorial Day and link up your Memorial Day post and find others to visit!
It will be a fun way to share your celebrations and meet other mom bloggers. We will have a $100 Amazon Gift Card for one random participant too!
AND we have a $100 Amazon Gift Card for one random winner on this post too!
Let us know in the comments how you plan to celebrate Memorial Day. What does your family usually do? Is it the beginning of your barbecue season?
To Enter to win a $100 Amazon Gift Card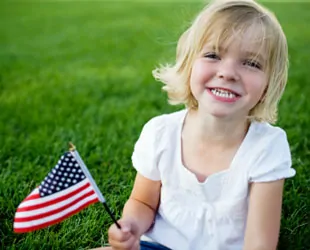 Please leave a comment below by Friday, June 11th, and tell us about your Memorial Day plans or traditions.
To make entering simpler for you, only one entry per person please. (We will be having a second giveaway on the Memorial Day Link Up. You are welcome to enter both this giveaway and Monday's Memorial Day Link Up.)
This giveaway is open from May 29, 2010, to June 11, 2010. We will announce our winner on Saturday, June 12th. This giveaway is open to U.S. residents 18 years of age or older at the time of entry and is void where prohibited by law.
For more information about our giveaways, please see our site's terms and conditions of use.
And in case you missed it last week…
Last week, I did a podcast with Cheryl Hines who is working with Hebrew National for the Better-Than-A-Picnic Picnic Tour to kick off the summer grilling season.
With the picnics, Hebrew National and TheMotherhood.com will support various community organizations, like Feeding America, that support those in need, making the picnics fun, more meaningful and BETTER than a Picnic. At each picnic, moms within each of the nine communities on the Tour schedule will hand select an organization in need and create a custom service project for each. All picnic goers will be able to participate in the fun, interactive projects for an opportunity to give back.

All picnic details are available at TheMotherhood.com and HebrewNational.com. Join the Hebrew National page on Facebook for updates, pictures for our events and tips on throwing your own Better-Than-A-Picnic Picnic this summer.
See you Memorial Day — well virtually at least!
Don't forget to come back and link up your Memorial Day posts next week — and enter for another chance to win a $100 Amazon Gift Card.
Once again, leave a comment here telling us about your Memorial Day plans or traditions for a chance to win a $100 Amazon Gift Card.
Written by Janice Croze, co-founder of 5 Minutes for Mom.
Please Note: Hebrew National provided us with the prizing for these giveaways and our Memorial Day Link Up is sponsored by Hebrew National. But my crazy Canadian opinions, as usual, are ALL mine!