This post may contain affiliate links. Read my disclosure policy here.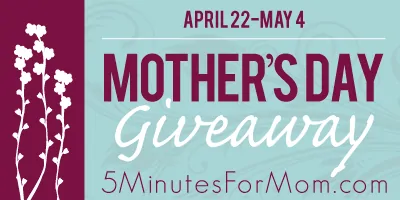 A great way to show your love of being a mother is by displaying each child's birthstone on a gorgeous mother's ring or necklace. Several years ago, I fell in love with the idea of a birthstone necklace and still plan on purchasing one for myself someday. I wish that my children had prettier birthstones though, you know like diamond or amethyst, but what can you do?
We were recently contacted by a new jewelry line, Luna & Stella, and I am in love. Their moon & stars birthstone necklace is STUNNING! Moms, if you haven't put anything on your wish list yet for Mother's Day, grab a pen and paper, jot down http://www.lunaandstella.com/, and hand it over to your husband! Just be sure he orders by May 2nd to have it in time for Mother's Day.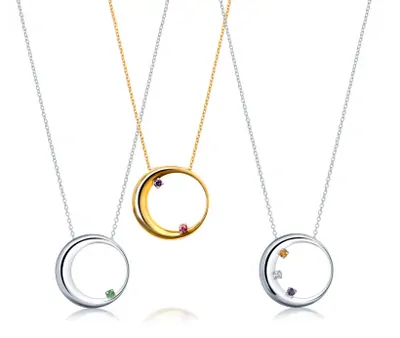 Luna & Stella, designed by Suzanne Ellis, is a collection of hand-crafted birthstone jewelry that is both sophisticated and meaningful. Luna & Stella is Italian for 'moon and star' and conveys the precious relationship between ourselves and those we love. Each piece is made-to-order and custom set with the birthstones of children, grandchildren and loved ones.
The popular Moon & Stars Birthstone Necklace can be hand-set with the birthstones of children, grandchildren, partner, family or cherished friends, and will be ready to ship in just 5 business days for silver, or 10 business days for gold.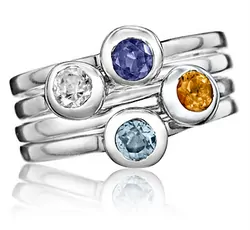 This mother's day, Luna & Stella has introduced the Crescent Moon Stacking Birthstone Rings. Designed to stack, each ring represents a family member or friend. If a new member joins the family, a new ring can be added on. It's the ring that grows with your family!

We would love to gift one of you with a $50.00 gift certificate to Luna & Stella. Just leave a comment below and if you'd like, share with us the birthstones of your loved ones.
If you need to double check, Luna & Stella has them listed here.
This giveaway is open to US residents and closes on May 4. Our lucky winner will be announced on May 5, along with our other Mother's Day Giveaway winners.
If you'd like to help us spread the word, you can link back to our Mother's Day Giveaway post and include a "Mother's Day 2010 Giveaway" button in a post or on your sidebar. While linking is not required to participate, we really appreciate any linky love you can send over to help us continue to run special giveaway events like this!
Please review our Mother's Day Giveaway information and our site's Terms and Conditions of Use for a complete lift of our contest and giveaway rules.
We did not receive any compensation for this post. However, Luna & Stella is providing the giveaway prize ($50.00 gift certificate).