This post may contain affiliate links. Read my disclosure policy here.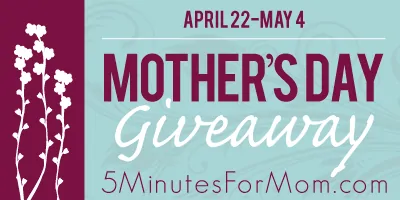 Some of the most precious gifts that I've received over the years have been personalized gifts. There is just something about receiving a necklace that has been engraved with a personal message or a frame that already has a picture of my girls placed in it! And one of my very favorite places to shop for personalized gifts is Things Remembered!

This year Things Remembered has an amazing line of Mother's Day gifts, including some beautiful charm bracelets, necklaces, and picture frames. Each gift can be personalized and is amazingly affordable!
One of my favorite items on the Things Remembered Mother's Day gift list is the Custom Musical Keepsake Box: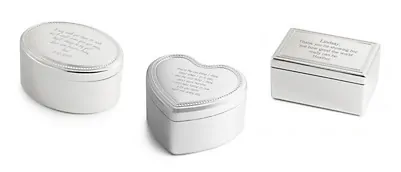 These silver-plated, beaded musical jewelry boxes feature a soft black interior that is elegant and spacious, giving you plenty of space to hold many rings, bracelets, and necklaces. What sets these jewelry boxes apart from others out there is that you get to personalize your Keepsake Box in three different ways:
Step 1: Choose from one of three different shapes (heart, oval, or rectangle)
Step 2: Select a classic song for your Keepsake Box. My favorite is "What A Wonderful World" by Louis Armstrong, but you can choose from the Jackson Five to Elvis to the Temptations.
Step 3: Add your own personal message. This is where you can really express your love or appreciation for that special someone, or at least where you can butter them up (i.e. gift for the Mother-in-Law)! If you need help coming up with something clever or lovely, just look around at Things Remembered — they have some great suggestions that will help inspire you!
That's it! Three easy steps and you have a beautiful, personalized gift for that special lady in your life this Mother's Day! With the Custom Musical Keepsake Boxes starting at just $40, you could even pick up one for each of the moms in your life!!! While you're visiting Things Remembered, don't forget to shop around for some personalized gifts for grads, dads, and those upcoming summer weddings you'll be attending!
To help celebrate Mother's Day this year, Things Remembered is giving ten lucky moms a free personalized frame with their "Mom Memories Picture Contest"! All you have to do to enter is submit your favorite family photo, along with an engraving you'd pick to go with your picture. Not only could you win a chance to get your own personalized frame, but you might also be featured in a Things Remembered email! You can see all the details at ThingsRemembered.com.
As a part of our Mother's Day Giveaway, Things Remembered wants to treat one reader to their very own Custom Musical Keepsake Box!!! To enter, simply tell us who you would give this beautiful gift to or if you'd keep it for yourself (there's no shame in that, I can always use a new jewery box!).
This giveaway is open to US residents and closes on May 4. Our lucky winner will be announced on May 5, along with our other Mother's Day Giveaway winners.
If you'd like to help us spread the word, you can link back to our Mother's Day Giveaway post and include a "Mother's Day 2010 Giveaway" button in a post or on your sidebar. While linking is not required to participate, we really appreciate any linky love you can send over to help us continue to run special giveaway events like this!
Please review our Mother's Day Giveaway information and our site's Terms and Conditions of Use for a complete lift of our contest and giveaway rules.
We did not receive any compensation for this post. However, Things Remembered is providing the giveaway prize (one Custom Musical Keepsake Box).