This post may contain affiliate links. Read my disclosure policy here.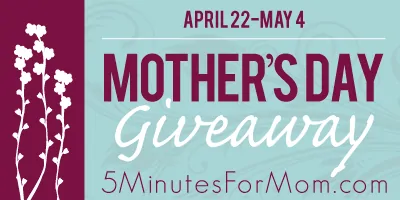 For our Mother's Day Giveaway, I have a perfect tie-in: a brand-new film that opens Mother's Day weekend celebrating the first year of four babies from around the world. My kids are long past that age where every week seems to bring something new, so watching the trailer made me smile (and made my ovaries hurt just a little — but not enough!).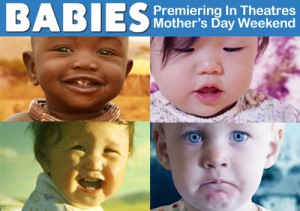 Directed by award-winning filmmaker Thomas Balmès, from an original idea by producer Alain Chabat, Babies simultaneously follows four babies around the world – from birth to first steps:
Ponijao, who lives with her family near Opuwo, Namibia
Bayarjargal, who resides with his family in Mongolia, near Bayanchandmani
Mari, who lives with her family in Tokyo, Japan
Hattie, who resides with her family in the United States, in San Francisco
I haven't had the chance to see it, but you can watch the trailer to get a taste of it. I'm not much for documentary films, but this one actually looks very interesting.
To find out more you can check out their official website, or their Facebook page, where you can find out more about a contest that could get your baby featured on the DVD!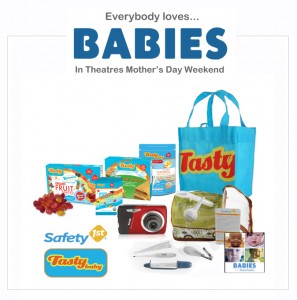 ONE GRAND PRIZE winner will receive the following ($199.96 retail value)
FOUR additional winners will receive the Eco Bag filled with Tasty Baby products (above) ($17.99 retail value)
This giveaway is part of our Mother's Day Giveaway and is open to US addresses only. You have until May 4th to enter by leaving a comment, and our lucky winner will be announced on May 5th.
If you'd like to help us spread the word, you can link back to our Mother's Day Giveaway post and include a "Mother's Day 2010 Giveaway" button in a post or on your sidebar. While linking is not required to participate, we really appreciate any linky love you can send over to help us continue to run special giveaway events like this!
Please review our Mother's Day Giveaway information and our site's Terms and Conditions of Use for a complete lift of our contest and giveaway rules.
Let us know if you see the movie. I think it's going to make a lot of people very happy.