This post may contain affiliate links. Read my disclosure policy here.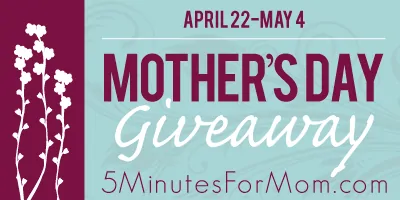 The job of "Mom" comes with an abundance of blessings and treasures. It is wonderful and rewarding and…hard. Yes, being mom is hard. While the benefits are indeed great, so are the demands. Whether you have one child or ten, you know that the moments that are yours and yours alone are often few and far between.
But I've found that if I don't take a couple of minutes every day that are just for me, I quickly become overwhelmed. Whether it's a simple cup of bubbling hot tea early in the morning before anyone esle is awake or a hot shower in the afternoon while they nap, just a few moments where I don't have to think about anyone but myself give me the Oomph I need to make it through the long days.
And what better way to indulge yourself than with chocolate? Can I get an Amen?! 5 Minutes for Mom has teamed up with Ghirardelli this Mother's Day to reward five of our readers with a basket filled with 100 hundred squares of chocolate.
That's 100 moments that are all yours to indulge, relax and escape. That is, if you hide the basket well…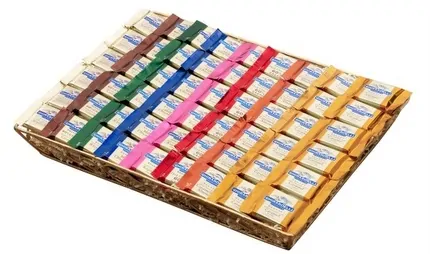 To enter to win this delectible giveaway, simply visit the Ghirardelli website and leave us a comment with the product that you think would best help you escape for those few moments each day.
In addition, you can also head over to Ghirardelli's Million Moments website where you can enter to win a trip to one of four famous squares in the world: New York's Times Square, Ghirardelli Square in San Francisco, St. Marks Square in Venice or Trafalgar Square in London. Ghirardelli is also giving away a number of instant win prizes, including Ghirardelli chocolate for a year, gift baskets and free bags of Ghirardelli chocolate. You can enter now through October 31st.
In addition, for our readers located in Atlanta, Boston, Chicago, Dallas, Miami, Los Angeles, New York, NY, Philadelphia, San Francisco or Washington, DC, the Ghirardelli team will be giving out ONE MILLION free samples of chocolate through April. To find out more information about the tour, you can follow Ghrardelli on Twitter @ghirardellitour for exact locations.
This giveaway is part of our Mother's Day Giveaway and is open to both US and Canadian addresses. You have until May 4th to enter and our lucky winner will be announced on May 5th.
If you'd like to help us spread the word, you can link back to our Mother's Day Giveaway post and include a "Mother's Day 2010 Giveaway" button in a post or on your sidebar. While linking is not required to participate, we really appreciate any linky love you can send over to help us continue to run special giveaway events like this!
Please review our Mother's Day Giveaway information and our site's Terms and Conditions of Use for a complete lift of our contest and giveaway rules.
This Mother's Day, indulge yourself in a bit of guilt free chocolate therapy. Because you deserve to take a moment for yourself.