This post may contain affiliate links. Read my disclosure policy here.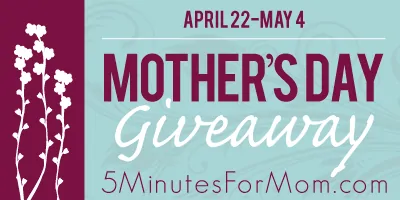 I must say, purses are the one thing that I never splurge on for myself. I usually find one moderately priced purse and use it until it breaks. Sometimes I wish that I had an array of cute purses to choose from depending on my mood or outfit. I do receive emails from The Sak and Elliott Lucca, filled with their current deals, and oh how I drool. Why do I torture myself so?
For me, a designer purse would make a fabulous Mother's Day gift, because it is something that I would love to have, but would most likely never purchase for myself.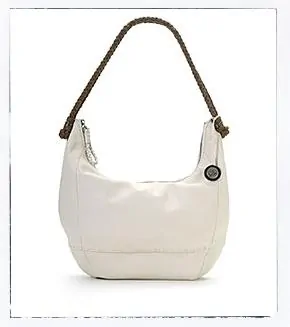 Of course winning a new purse would be fun too, which is why we have one to give away!

One lucky reader will receive the Indio Leather Hobo from The Sak, retail value $119.00.
Exterior: 100% Leather
Interior: 100% Cotton
Zipper closure
Lining features two multi use pockets and a zippered backwall pocket
Winning purse will be Azure (blue)
The Sak is one of the largest handbag companies in the country, offering multiple, highly differentiated handbag brands, through specialized points of distribution. The Sak designs and manufactures four distinct handbag brands – The Sak, Elliott Lucca, Luxy and Lina.

The Sak brand karma is happy & free. Their bags complement your easy going style taking you from work to the weekend effortlessly. Retailing for $69-$229, the sak bags can be found at department stores including Macy's, Dillard's and Nordstrom's, at select specialty stores and at at www.thesak.com.

Here's how YOU can win:
Simply leave a comment on this post. This giveaway is open to U.S. shipping addresses.

If you'd like to help us spread the word, you can link back to our Mother's Day Giveaway 2010 post and include a "Mother's Day 2010 Giveaway" button in a post or on your sidebar. While linking is not required to participate, we really appreciate any linky love you can send over to help us continue to run special giveaway events like this.

You have until May 4th to enter. Our winner will be announced on May 5th.

Please visit our Mother's Day Giveaway 2010 post and our site's Terms and Conditions of Use for a complete list of our contest and giveaway rules.


NOTE: By entering this contest, you will automatically be entered into the Sak and Elliott Lucca databases for future emails.