This post may contain affiliate links. Read my disclosure policy here.
Grab the crayons, pull out the markers, it is time for 5 Minutes for Mom's FIRST Kids' Drawing Contest!
Yes, we are excited to host our first drawing contest and we are thrilled to offer great prizes courtesy of Yoplait Kids.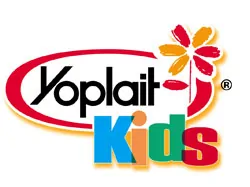 We are huge Yoplait Kids fans. Every time I am in the dairy aisle, I look for Yoplait Kids yogurt. (And since my kids eat yogurt daily, we go through a TON of it.)
As a mom, I am constantly trying to cut down the amount of sugar my kids consume. Fortunately, Yoplait Kids has realized that the way to my grocery-shopping heart is to add LESS sugar to their products.
Yoplait Kids, with 25% less sugar than the leading kids' yogurt, knows that more nutritious food choices are what moms want! Thank you Yoplait! And, as an added bonus, every serving contains calcium and Vitamin D and there are no artificial sweeteners or flavors.

So, for this contest, we want to get KIDS as excited as we MOMS are about making better-for-you food choices. (Yes, we are moms! Even with our contests we want to create teachable moments for kids.) 😉
Get Drawing and Win $1000:
Since Yoplait Kids is a tasty yogurt snack with 25% less sugar and calcium and Vitamin D in every serving – have your little ones draw a picture showing themselves as the happy and strong kids that Yoplait Kids can help them become!
We are sponsoring the "Strong and Happy" Drawing Contest, and offering an exciting prize courtesy of Yoplait Kids for our winning artwork: $1,000 to use towards classes (including sports) and/or education material for the child(ren).
We will also award a prize to our second place drawing: $300.00 to use toward classes (including sports) and/or educational material for the child(ren).
How to Enter

Here is how our "Strong and Happy" Drawing Contest/Carnival will work:
For the next two weeks, we will accept entries. Entry deadline is January 19th, 3pm Eastern.
If you are a blogger, post your child's drawing on your site and then come back here and add your link to the Linky at the bottom of this post. In your post on your blog, you can explain that it is a part of this contest and link back here.
If you are not a blogger – you can still play!!! Just email us your child's drawing, with the subject line Strong & Happy Artwork Contest, to 5minutesformom (at) gmail (dot) com. (Please add your image into the copy of the email so that we do not have to open attachments.)
Please enter only one drawing in the contest.
We will post the finalists on January 21st, 2010. The drawings will be judged by our 5 Minutes for Mom team and the finalists will be chosen based on age appropriate effort and creativity. We will use a Democracy Poll for readers to vote on their favorite photo. Please Note: Democracy Poll only allows one vote per IP address.

If you are selected as a finalist, feel free to announce it on your blog, twitter, etc and get your friends to vote for you. To make it fair, please do not try to solicit votes by offering a giveaway prize to your readers that vote for your child's drawing. Also, please play fair and do not use proxy servers or other black hat methods of increasing your votes. If we do discover unfair practices, we will have to disqualify the parties involved. Remember the spirit of our site and play nice!

Voting will end January 30th, 2010, at 3pm Eastern. We will announce the winner the same day!
Please see our site's Terms and Conditions of Use for a complete list of our contest and giveaway rules. This contest is open to US and Canadian shipping addresses.
Are you searching for a snack for the kids that tastes good and is good for them?

Yoplait Kids yogurt is the perfect solution providing calcium and vitamin D. With its thick and creamy texture that will hug your little one's spoon, you won't have to worry about a sticky mess to clean up afterwards. It also contains no artificial sweeteners or flavors and has 25% less sugar than the leading kids' yogurt, so you can feel good about serving it to your kids.

According to two new studies that provide the first national assessment of vitamin D status in young Americans, millions of U.S. children have disturbingly low vitamin D levels, possibly increasing their risk for a variety of health concerns, including bone problems. About 7.6 million children, adolescents, and young adults have vitamin D levels so low they could be considered deficient. Though spending time in the sun can help children receive adequate vitamin D, it can be challenging for growing kids to get enough of the vitamin because this nutrient is only found naturally in very few foods. Yoplait Kids makes it a little easier to incorporate a delicious source of vitamin D and calcium in your child's life.
Add Your Link HERE:


*This contest is part of a campaign with Yoplait Kids and the prizing is supplied courtesy of Yoplait Kids.