This post may contain affiliate links. Read my disclosure policy here.
Thomas Edison had it right when he said, "there is no substitute for hard work." There's nothing better than spending all day on a project and seeing it turn out beautiful and Instagram-ready. Of course, it's also important to work safely while working hard. So you must follow these safety tips if you are renovating your home.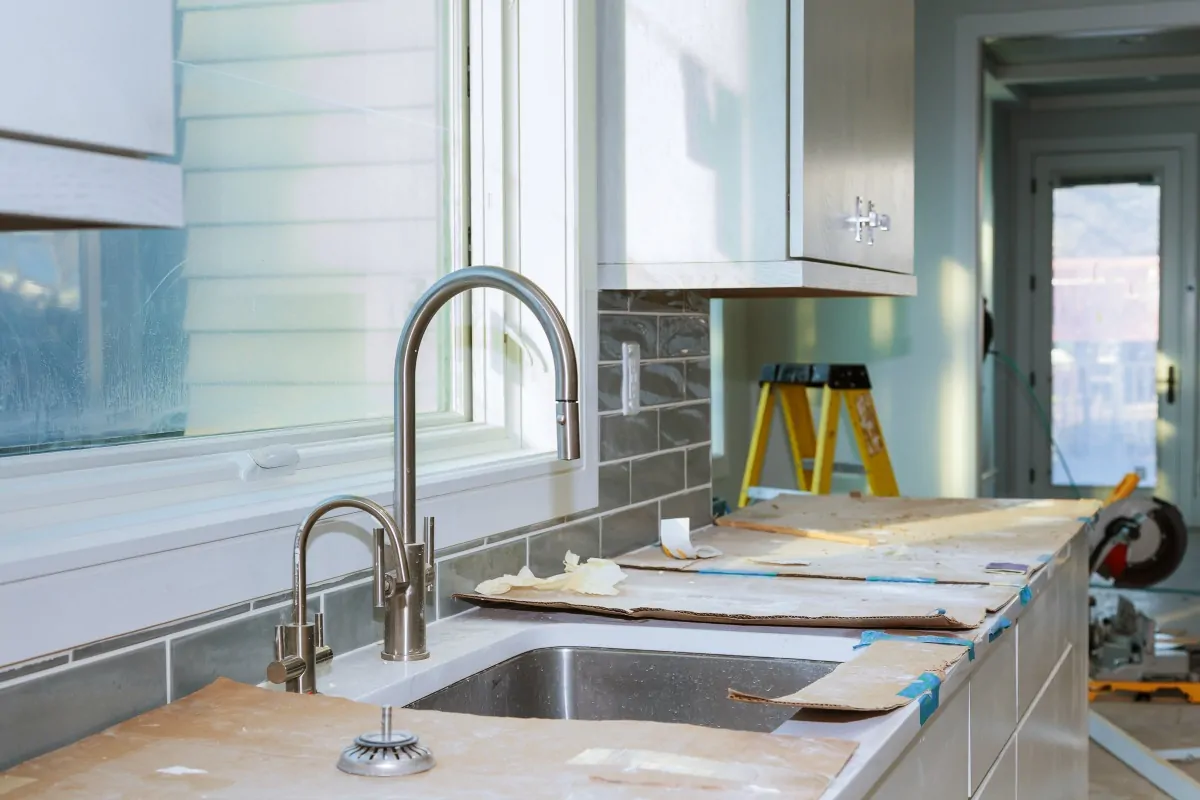 Making your house into a home is one of those pleasures that keeps on giving. Successfully installing floating bookshelves will give you a sense of accomplishment whenever you walk into the room. This year for Mesothelioma Awareness Day we're dedicated to keeping toxins and health hazards out of the home, and away from your body.
Join us on September 26th in committing to safety and health!
Here are five things to remember when planning out your projects. So, get out those indoor fall renovation lists, and let's send you safely down the path to your fall dream home.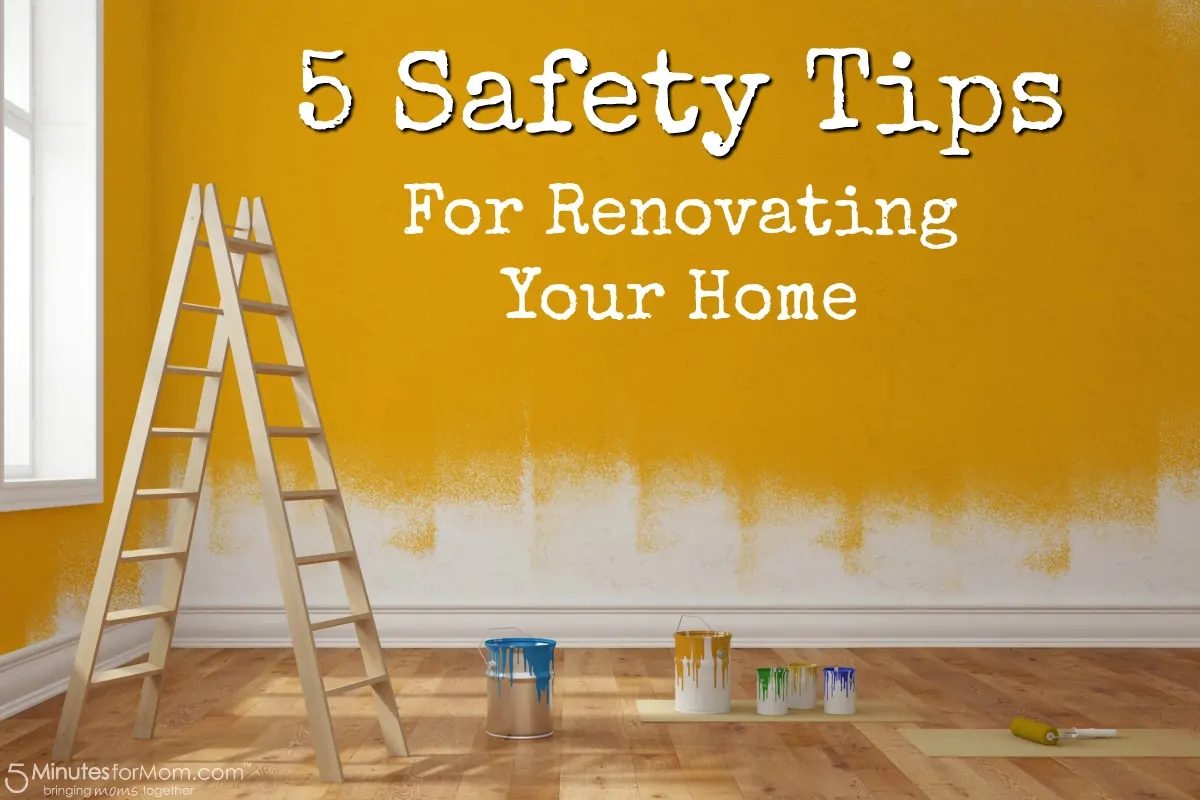 5 Safety Tips for Renovating Your Home
Paint Wisely

Whether you want to paint it black or some other color, paint is a great way to change up the entire feeling of a room without doing anything too drastic. However, it's important to remember that there are a few hazards associated with this relaxing project. First, if you're stripping or disturbing old paint, try to figure out how long it's been there. According to the Environmental Protection Agency (EPA), homes built prior to 1978 have the highest likelihood of containing lead paint.

Paint fumes are another danger you may not think about. If you don't want to open your windows to the fading summer heat or cool fall air, set up a fan in the doorway to keep airflow going through the room. And if you start feeling dizzy or nauseous, take a break! Headaches are never fun and are sure to ruin your day.


Keep Your Workspace Clean

This might seem like a no-brainer, but it's actually incredibly important! Cluttered workspaces could result in loose debris hitting someone, ruining your new paint job, or getting in the way. There's nothing worse than being nearly done with a project, only to step backwards onto a nail. A clean area is a safe one!


Beware of Asbestos

Similar to lead paint, asbestos is another toxin to be aware of when doing renovations in older homes. Found in products like insulation and ceiling tiles, asbestos was widely used throughout the early and mid 20th century in building materials. Unfortunately, it was also a known carcinogen and efforts were made to restrict usage.

Despite these efforts, the mineral has not been fully banned from the U.S. so caution is essential. Asbestos is known for causing mesothelioma, a rare type of cancer with a bleak prognosis. By inhaling asbestos fibers, you put yourself at risk for the disease, so if you suspect there might be asbestos in your home be sure to call in a professional to remove it!


Use Tools Safely

Tool safety is vital. According to Popular Mechanics, the top five tools leading to emergency room visits are ladders, table saws, nail guns, chainsaws and circular saws. Ladders alone account for around 165,000 visits annually, so make sure to have someone spot you and test the ground before you climb up.

DIY blogs and TV shows make it seem easy enough to get a drill and put together Pinterest worthy shelves at a moment's notice. However, it's best to leave the more involved renovations to professionals, or at the very least practice on scrap materials before trying the real thing. Be sure to clear the area of debris as well as any children or pets before beginning your project.


Do Your Due Diligence
Whether it's filing for the correct permits or changing the bedroom status of your home with your local city office, you can't be too prepared when renovating. Coming up with a detailed plan of attack will keep you on top of your project and reduce the risk of an accident. Make sure to plan out how you're going to make your improvements, set up proper ventilation and keep pets and children away from the building site.

Now you're ready to go boldly into reno mode! These tips are good all year round, but there's something about crisp fall air that makes you feel like you can do anything you set your mind to. So repaint that trim an enviable shade of goldenrod, install a canopy over your porch and finally get around to building a new bookcase. Just do it safely!
Don't Miss This…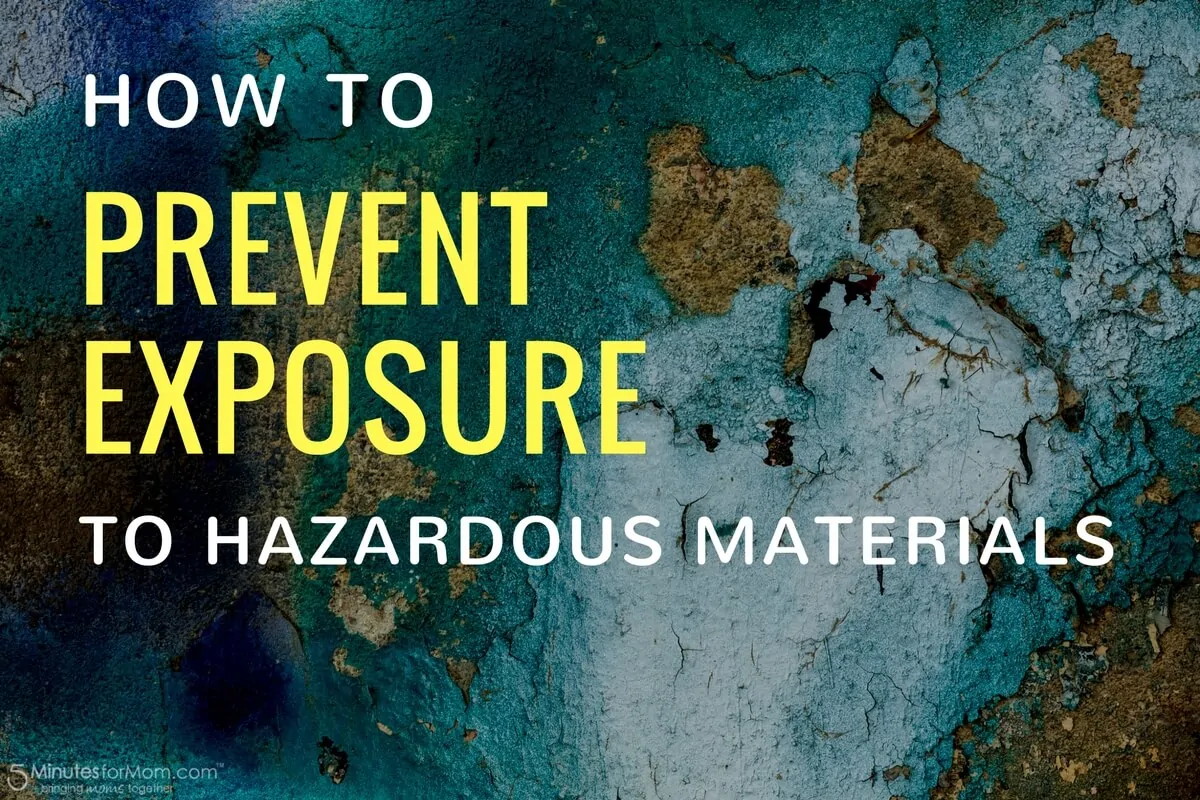 Pin it for Later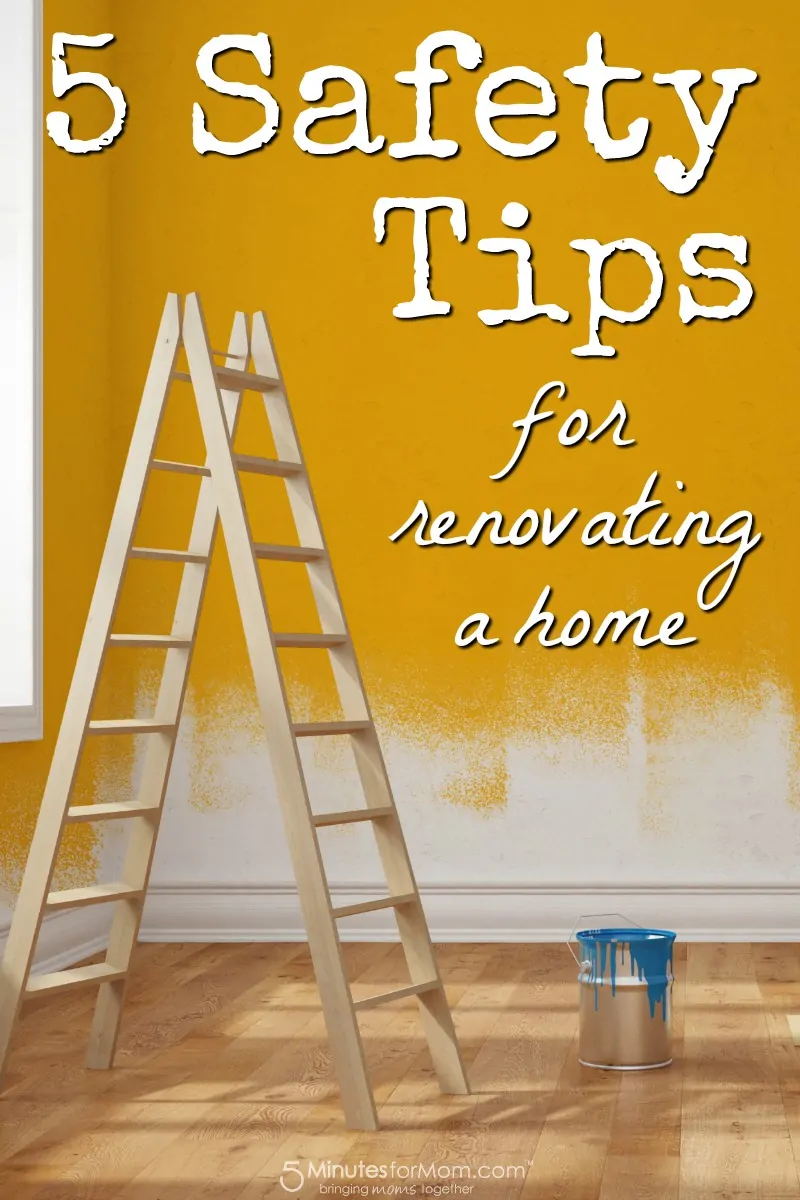 Exclusively published at 5MinutesForMom.com
Talk with us: @5minutesformom and Facebook.com/5minutesformom
Pin with us at pinterest.com/5minutesformom