This post may contain affiliate links. Read my disclosure policy here.
On Wednesday night, despite strong winds rocking the plane as the pilot lowered us to the ground, I landed in Newark, NJ, on my way to NYC for the first time in my life.
I was in NYC for a satellite media tour with Dr. Mark Rosenberg about fighting the flu, sponsored by Tylenol. After the media training on Thursday, we headed for dinner at Park Avenue Winter where I indulged in some of the most delicious food I have ever tasted, including an incredible dessert called, a Chocolate Cube.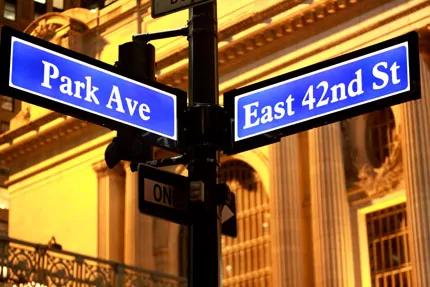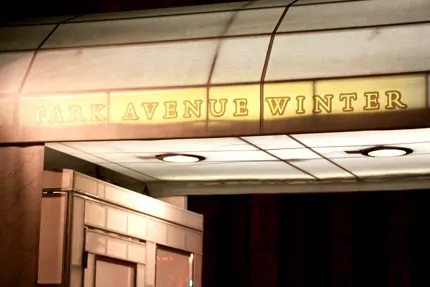 I stayed at the Millenium UN Plaza. I couldn't resist the Christmas tree in the lobby.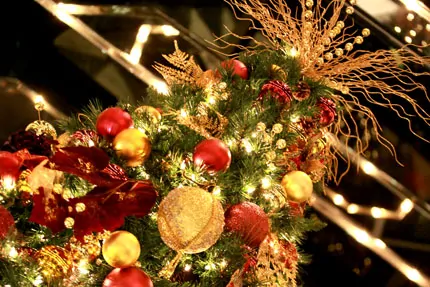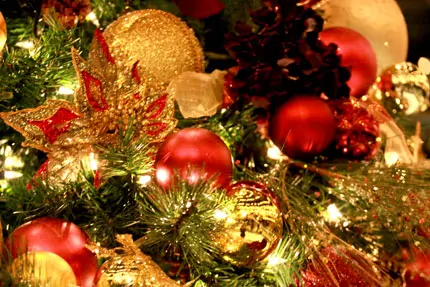 A super nice security guard saw me taking photos and offered to take me up to one of the conference rooms so I could get some shots of the skyline. (The security guard, Dave Rubin, told me about his talented son, Sean Rubin, who illustrates for the Redwall books. I hadn't seen Brain Jacques' RedWall books before — they look fabulous! I am going to buy some for my children for sure!)
Here is a shot I got from a conference room on the 28th floor. I loved being able to look down on the city.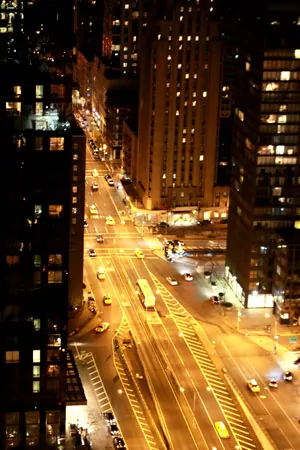 The conference room that faced the Empire State Building was occupied, but I was able to get a great shot through the glass in my hotel room. Yes — I had a view of the Empire State Building!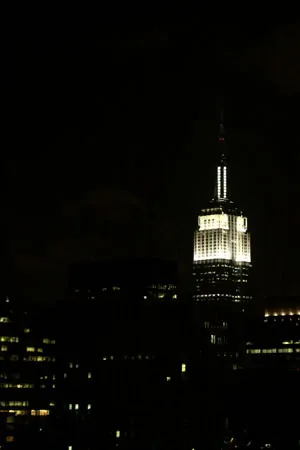 On Friday afternoon, after the SMT, I had about one hour to quickly walk the streets of NYC before heading to catch my flight home.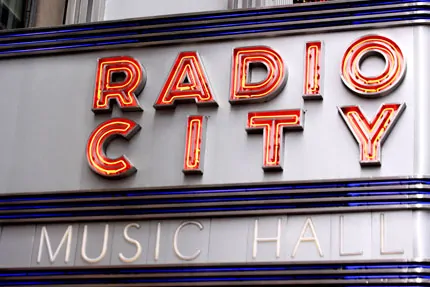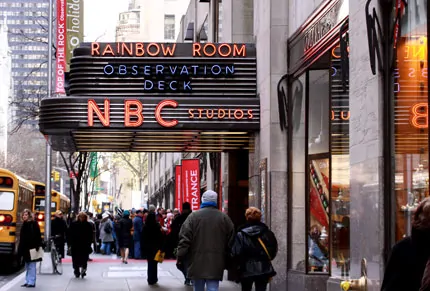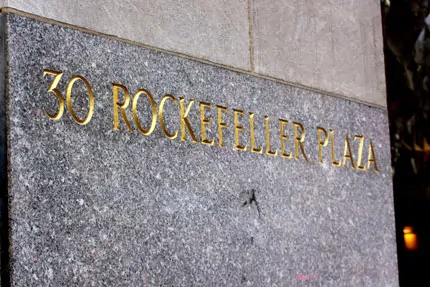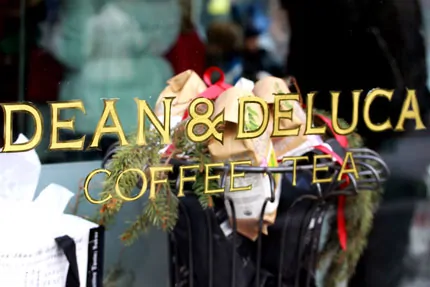 I bought a couple mugs (one for myself and one for Sue) from Dean and Deluca, and then it was time to grab a cab and head to LaGuardia to catch my plane. My "tour guide" and professional cab hailer was Quiana Shepard from Fleishman-Hillard. Thanks Quiana — you are a fabulous host!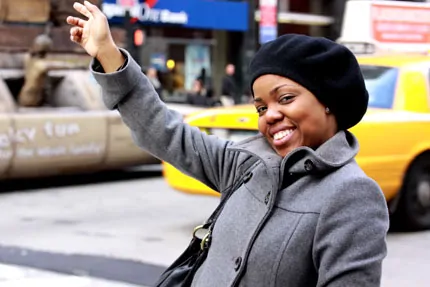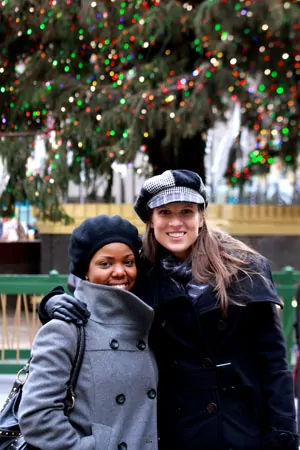 Good-bye New York! Can't wait to see you again…
Written by Janice, co-founder of
5 Minutes for Mom.
Let's Tweet. Catch me @5minutesformom and @janicecroze.