This post may contain affiliate links. Read my disclosure policy here.
Do your kids love stories? Do you want to introduce them to a new way to enjoy a good story? Rachel and her little ones have discovered a brilliant storytelling podcast for kids called Circle Round. This post is sponsored, so extra thanks for reading and sharing.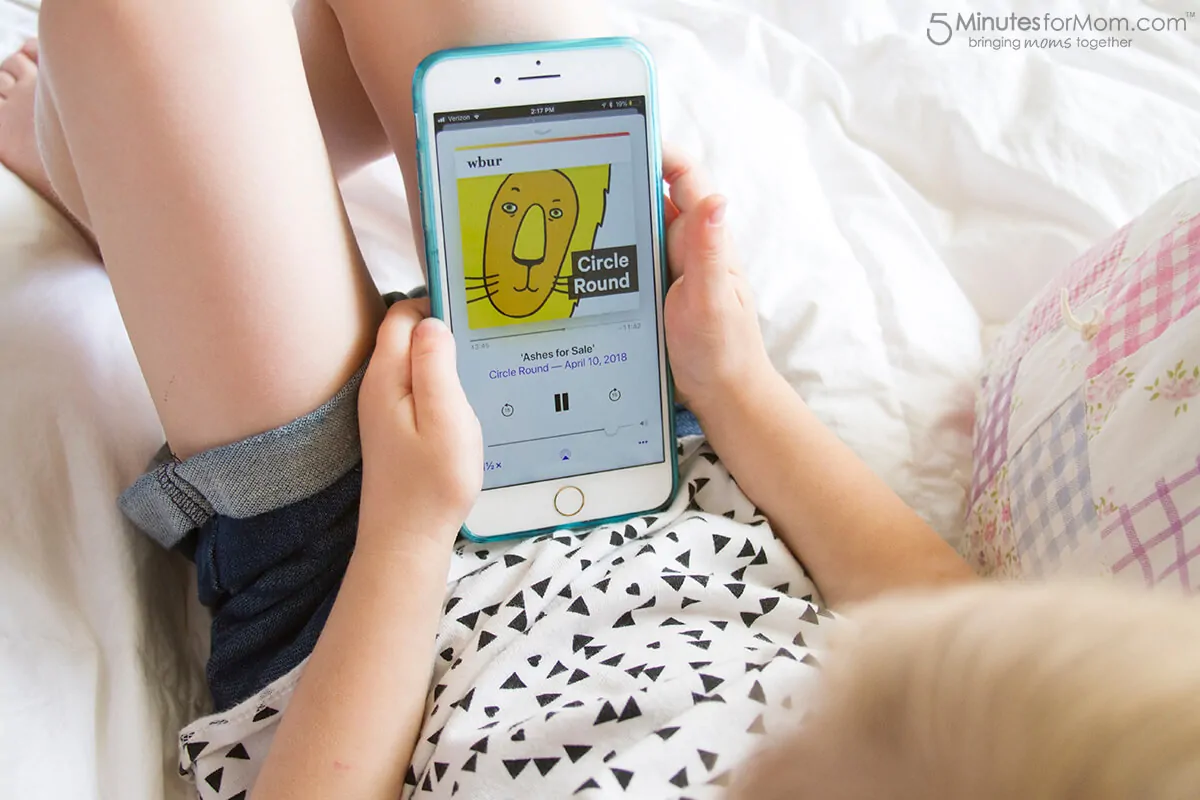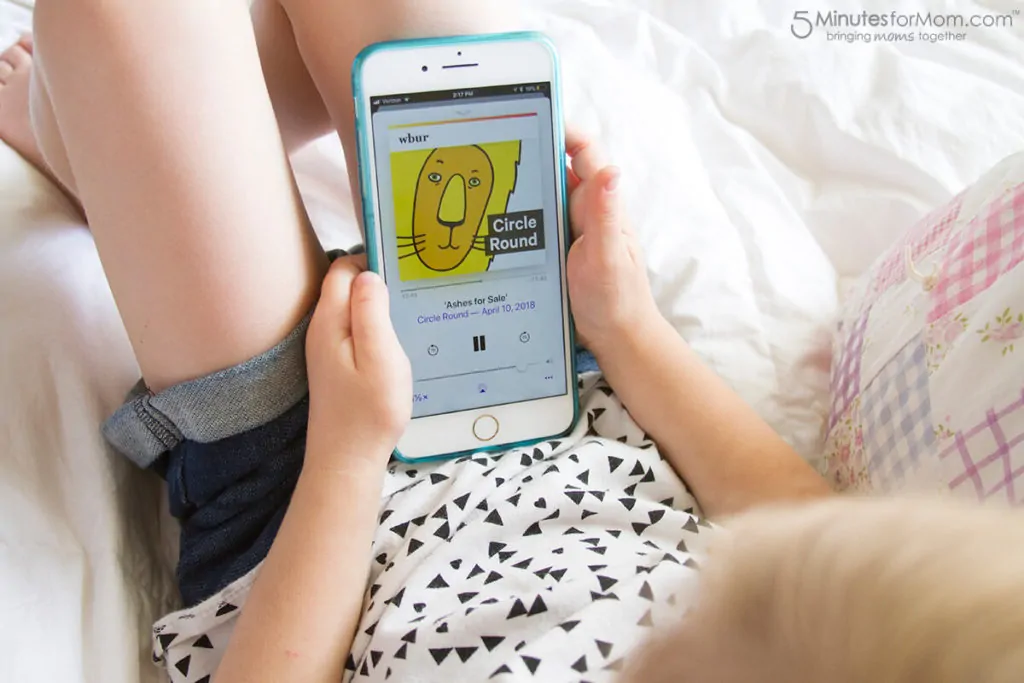 I've always been in love with stories. With so many things to occupy kids' time today, storytelling has become a bit of a lost art. Fortunately, the Circle Round podcast, geared towards kids ages 4-10, is working to change that with weekly stories from around the globe, told in a way that kids absolutely love.
It has been a bit of a rough week around my house. No one has been feeling great and with extra busy schedules and twin preschoolers who are acting out because they are responding to the stress it just hasn't been much fun at all.
I always know we have stretched ourselves too thin when the younger kids start to act stressed.
We've slowed things down for the day to give everyone a chance to recover from the week. It was the perfect chance to introduce my kids to the Circle Round storytelling podcast for kids. Created for kids ages 4-10 and produced by WBUR, NPR's Boston affiliate, the podcast features stories from all around the world.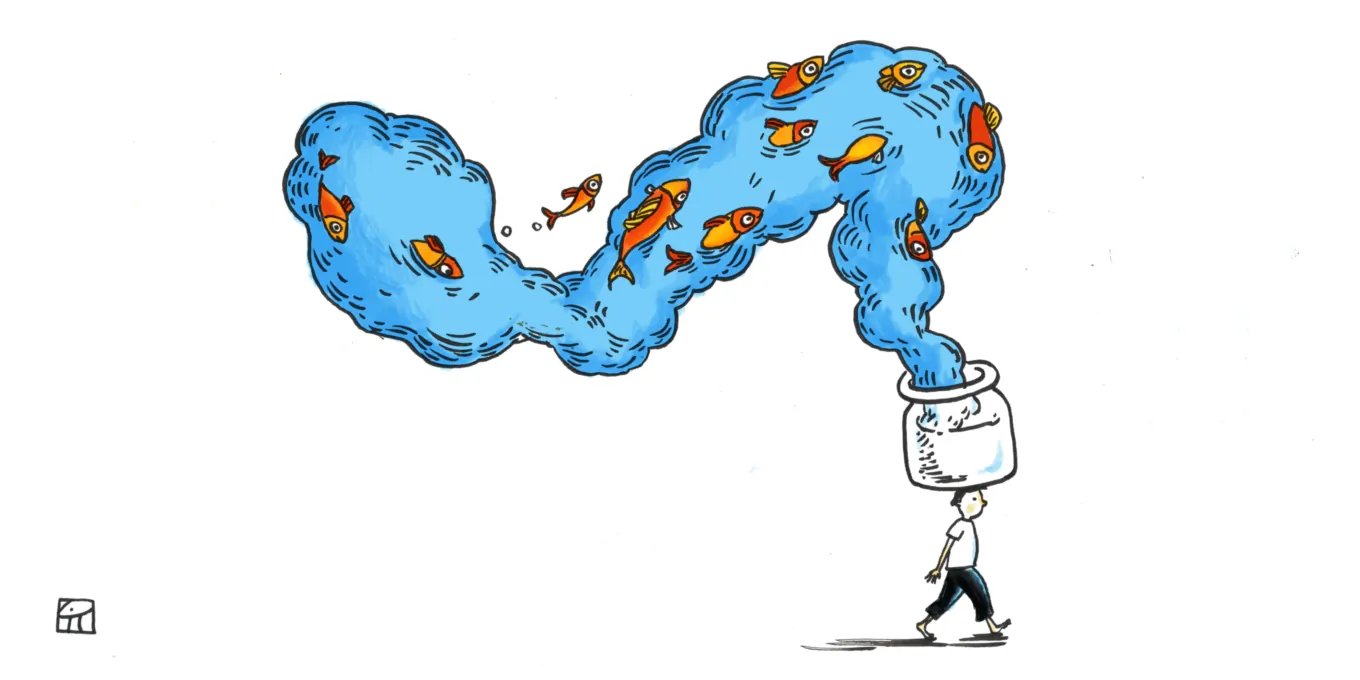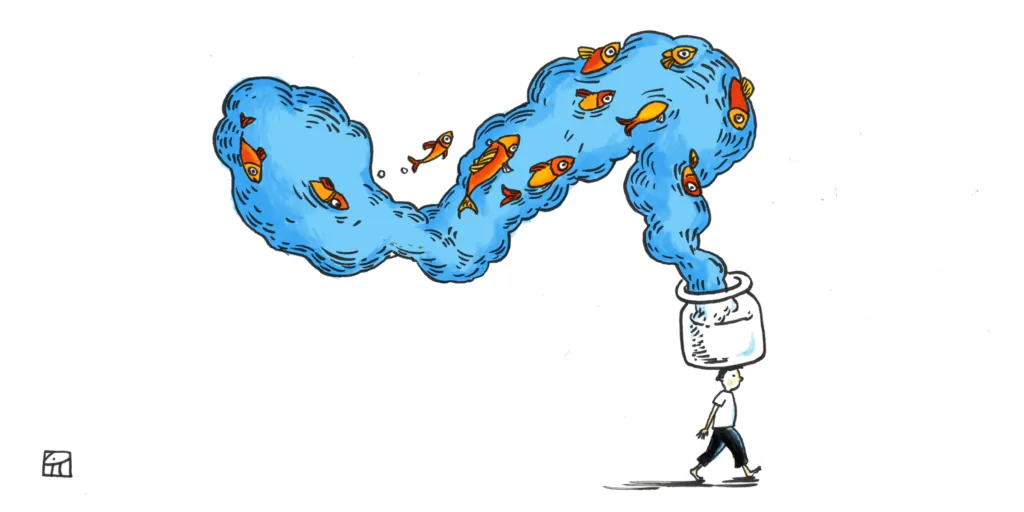 I love listening to a great storyteller. These days, we get most of our stories from TV and books and they just don't capture you the same way that listening to a truly amazing storyteller does.
Growing up, my dad would tell me bedtime stories every night. He never read from a book. He preferred to make up stories as he went. We never knew which direction the stories he told us would take (and sometimes they went in a direction that made my mom shake her head a bit). It made every story he told exciting, especially since he would use different voices and whatever sound effects he could manage.
As a mom, I haven't done the best job at passing on that tradition. We love reading books together, but true storytelling is something my kids haven't really experienced.
Storytelling Podcast for Kids
That's why I was so excited to discover the Circle Round storytelling podcast for kids. I wasn't sure my 4 and 5 year olds would sit through a story that didn't have a video to follow along with on the screen, but I was hopeful. I'd much rather have them listen to a story than sit in front of the TV. I didn't have to worry at all. As soon as I turned the podcast on, one of my twins came running.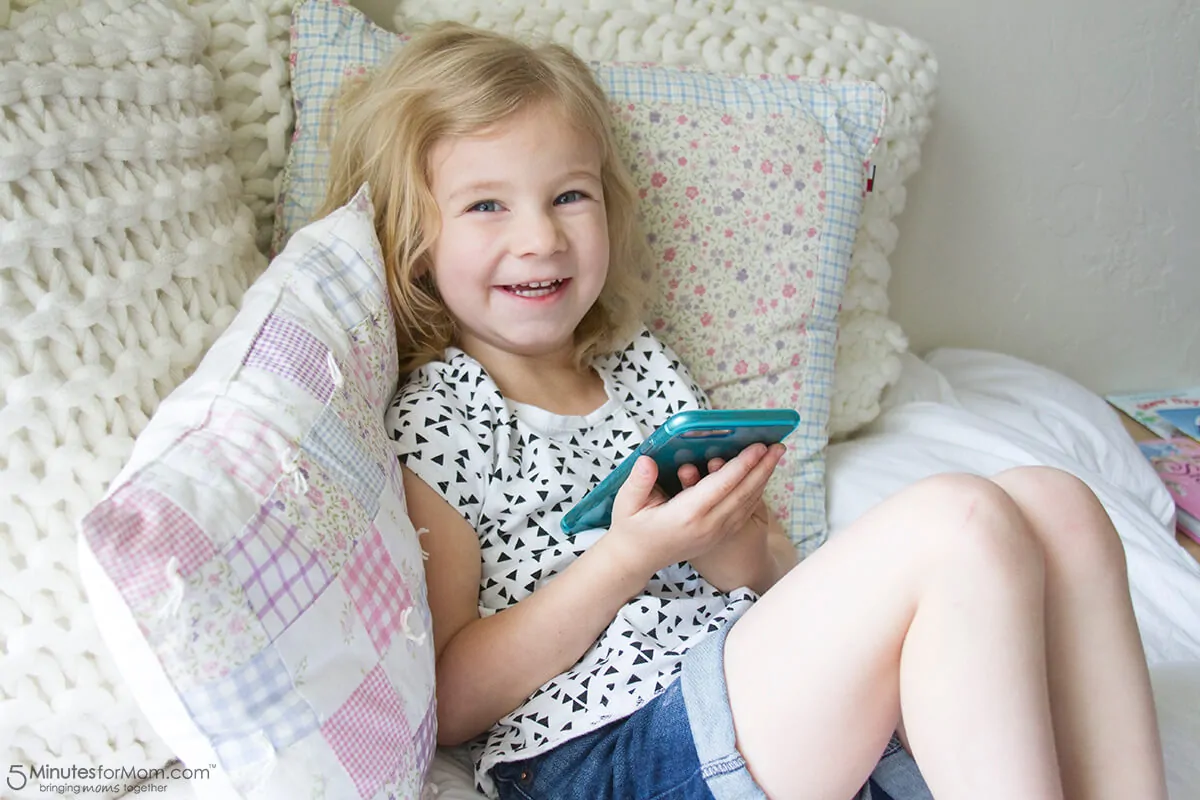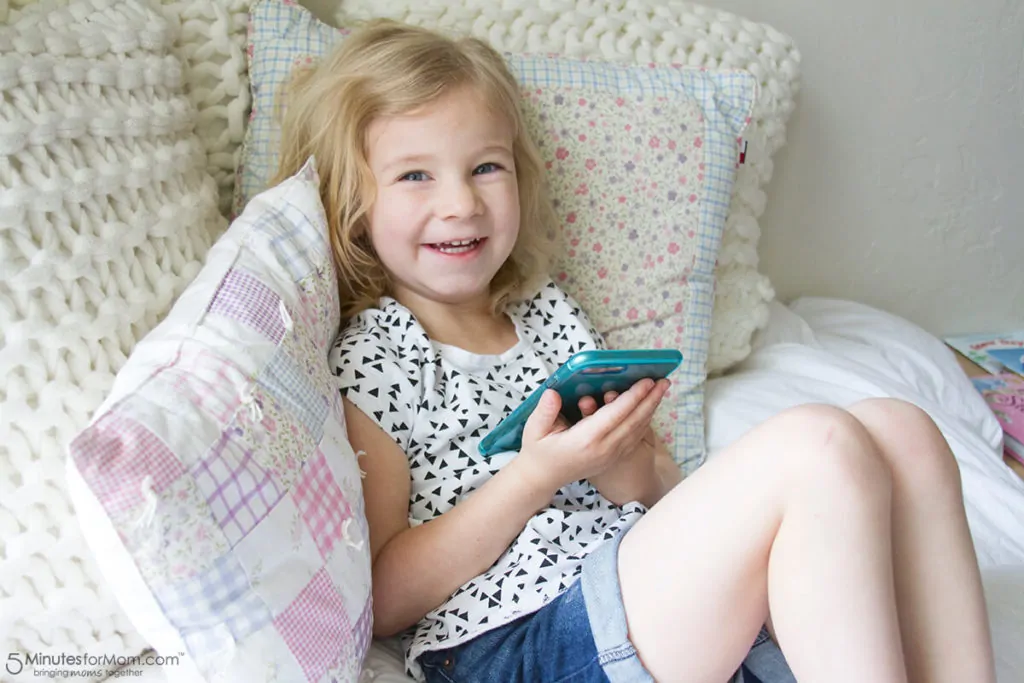 She'd been kind of having a cranky day, so I was pleasantly surprised that she grabbed my phone from me, settled down, and happily listened to the latest story from the Circle Round Podcast.
The story was really engaging. They've had some well-known stars on the podcast, including Jason Alexander (from Seinfeld) and Kathryn Hahn (from Transparent and Bad Moms).
My daughter cracked up laughing at several points in the story because she loved the funny voices so much.
I loved seeing her find so much joy in a simple story. With so many other things always fighting for her attention, it was nice to have something that really let her slow down and unwind.
Circle Round is just coming to the close of their first season, which will include 30 episodes.
Since discovering Circle round, my kids and I have had so much fun cuddling up on the couch and listening to the stories. Each story includes important life lesson in a way that is gentle and easy for kids to understand.
Our favorite story so far was "Ashes for Sale". After the story, I talked to my kids about what they learned and I was really surprised at how much information they pulled out of it. My 5 year old told me that it was important to be kind to everyone and that money won't make you happy.
My kids were thoroughly entertained and listening to Circle Round was a much better use of their time than watching TV. I'm keeping the podcast ready to go on my phone so we can listen to it in the car or while hanging out in waiting rooms.
The Circle Round storytelling podcast for kids was a huge hit and the stories were entertaining enough that they even drew me in.
Subscribe to Circle Round via iTunes, Stitcher, or your favorite podcast app and download episodes!
For more information about Circle Round:
Website |  Facebook | Twitter | Instagram
Pin it for Later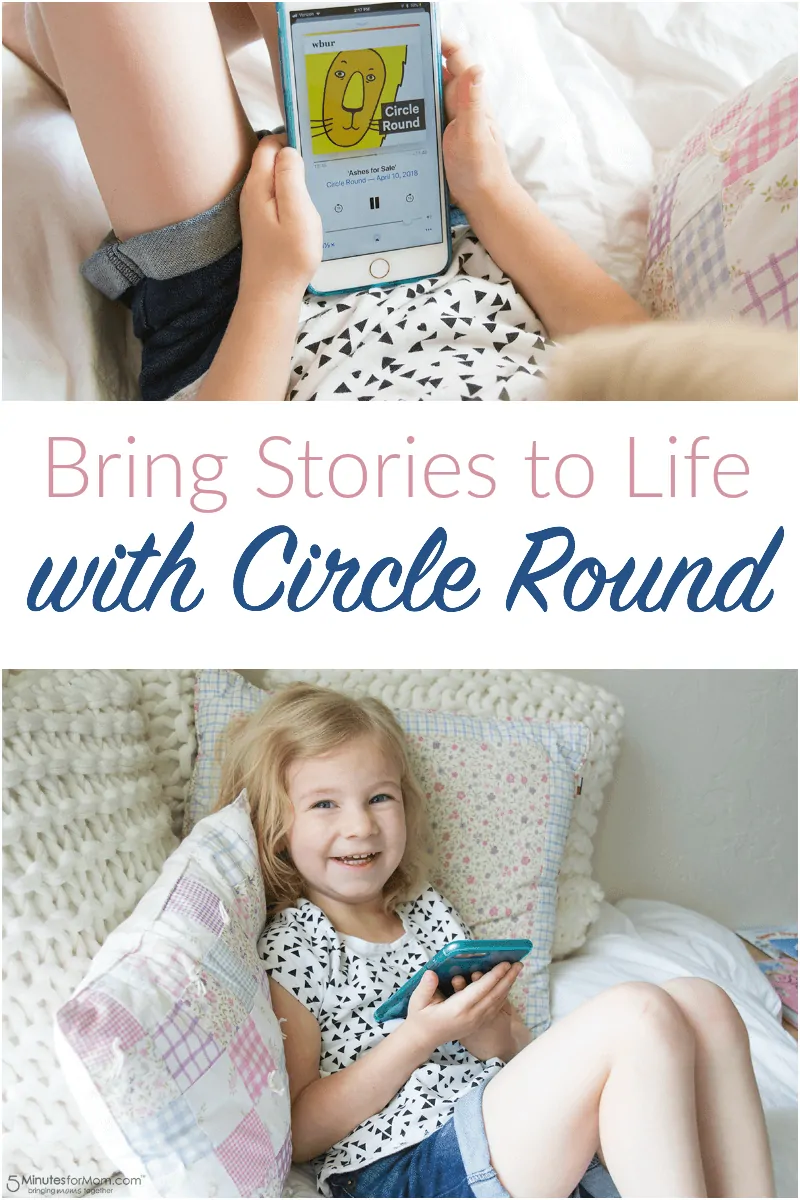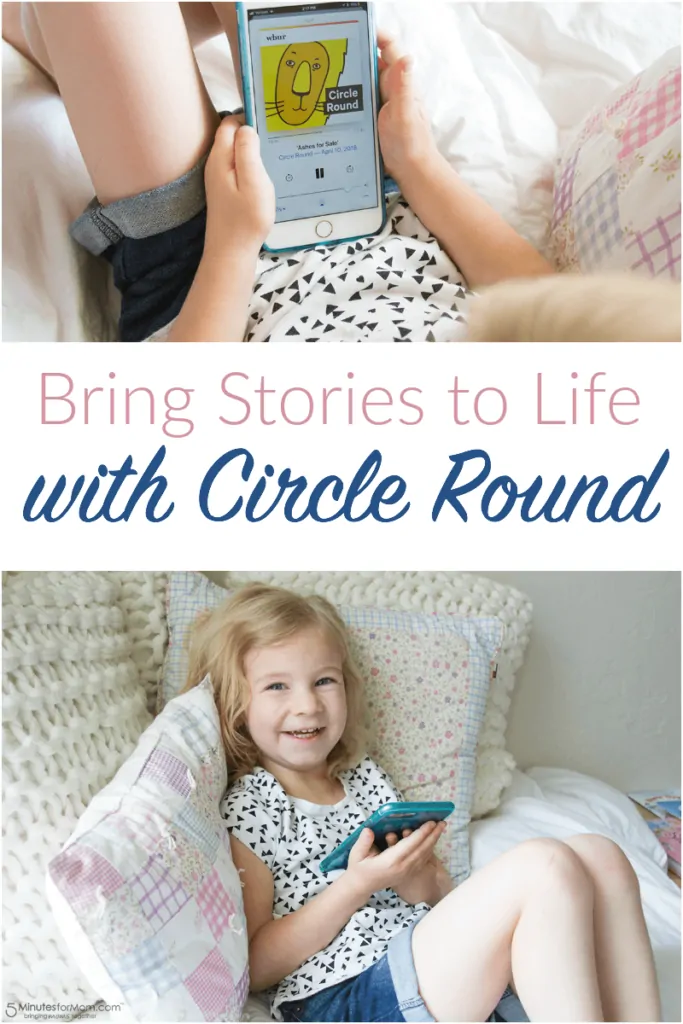 Disclosure: This post is sponsored by Circle Round.
Written by Rachel Lister, contributor here at 5 Minutes for Mom, and the blogger behind Busy Mommy Media.
Talk with us: @5minutesformom and Facebook.com/5minutesformom
Pin with us at pinterest.com/5minutesformom