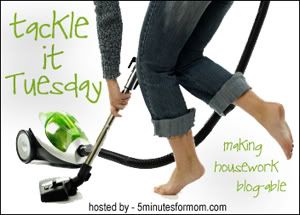 Time to deck the halls and trim the trees…
This weekend, my family and I got our Christmas tree up and decorated. It is an artificial tree, much to my husband's disappointment, so no trip to the tree lot for us.
After my husband digs the tree out of our storage room and assembles it, the tree falls under my jurisdiction. I am lucky if I can convince my hubby to stay in the room for the decorating. Other than his one Montreal Canadiens ornament, he doesn't care too much about the finished product.
So, I get down to work. First task — pull out and untangle Christmas lights:
Wait, before I untangle, I think I will make sure they light up:
Perfect. They work. Now, my least favorite job — stringing the lights on the tree, hoping I end up with them evenly distributed and not run out before I reach the bottom of the tree.
Once I get the lights on, I add some ribbons and bows…
And then I call in my decorating crew.
Jackson LOVES to decorate and gets very upset if I do it without him.
Livvie really got into the decorating this year too. She did a fabulous job — even if she ended up with ten ornaments on one branch.
Jackson ended up getting distracted from decorating our tree and decided to decorate his room. We had a great time on that impromptu project — and I will post his work for our tackle next week. 🙂
Because we spent so much time on Jackson's room, we didn't have time to finish the tree before bedtime. But I knew Jackson would be devastated if I finished the tree without him and put the angel on top — Jackson's job every year!
So tonight, we finished hanging the last ornaments together and Jackson put the angel on top!
And here is the final product!
We will be participating in the annual Christmas Tour of Homes, this year hosted at The Nester and I will post photos of the rest of my Christmas decorations and my sweet decorating assistants!
What have you been tackling in your life?
Tell us what you're up to with all your other tackles… housework and otherwise… add your link to your tackle in the Mck Linky below!
Each week on Tuesday, we are posting before and after pictures of a project or trouble area that we tackled this week.

Find out more about Tackle It Tuesday here.
The project can be little or big – whatever you want.

Basically, Tackle It Tuesday is about giving ourselves incentive, deadlines and satisfaction in getting our household tasks done.

(It doesn't even have to be housework… just whatever is on your To Do list.)
If you tackled a project this week, just add a comment and add your link below.
Happy tackling ladies…
Written by 5 Minutes for Mom co-founder Janice. Yes, I am a Mommy Blogger, but I really prefer the term, Mom Blogger.
Do you have our feed in your reader?
Did you know that Susan and I own two online toy stores where you can find a pedal car or an inspiring toy kitchen for your children. 🙂