This post may contain affiliate links. Read my disclosure policy here.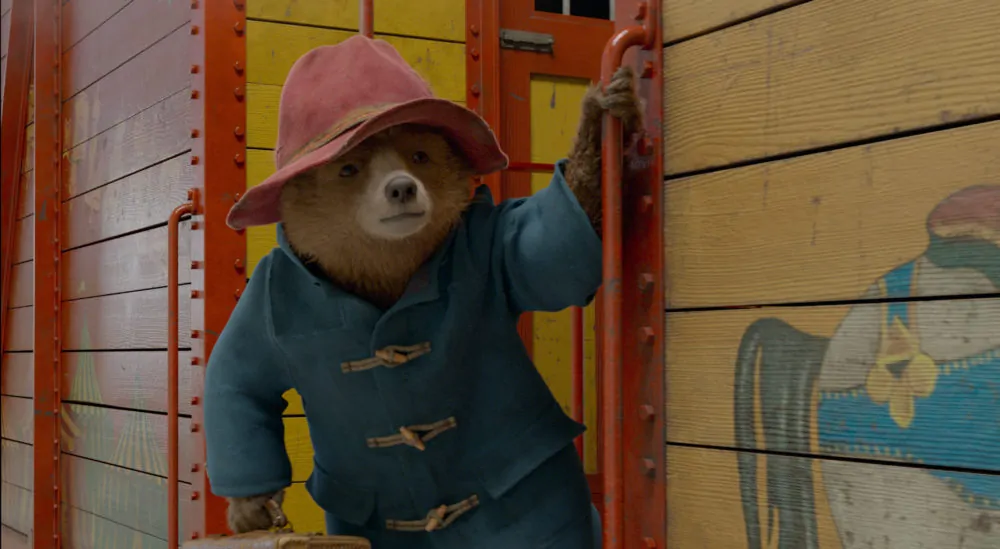 This post and giveaway is in partnership with Warner Bros. Pictures.
Does your child have a lovie? You never know what will take hold. My son latched on to a crocheted blanket that I received from an acquaintance where I worked. That blankie was his comfort object for many years. I know he was still sleeping with it when he was 8.
Paddington isn't a comfort object, but he sure does bring the Brown family together. If you win the giveaway below, perhaps your child will latch on to the Paddington bear.
I of course knew who the British bear with the red hat was before I saw the first movie, but I wasn't overly familiar. I interviewed Nicole Kidman about her role as the villain in the first movie, and my tween son and I loved the movie. Paddingtown is funny and warm and mischievous, and it looks like he's up to more of the same in Paddington 2, in theaters January 12.


The cast is amazing. If you are a Downtown fan missing the show, Hugh Bonneville will give you great joy. And yes — that IS Hugh Grant!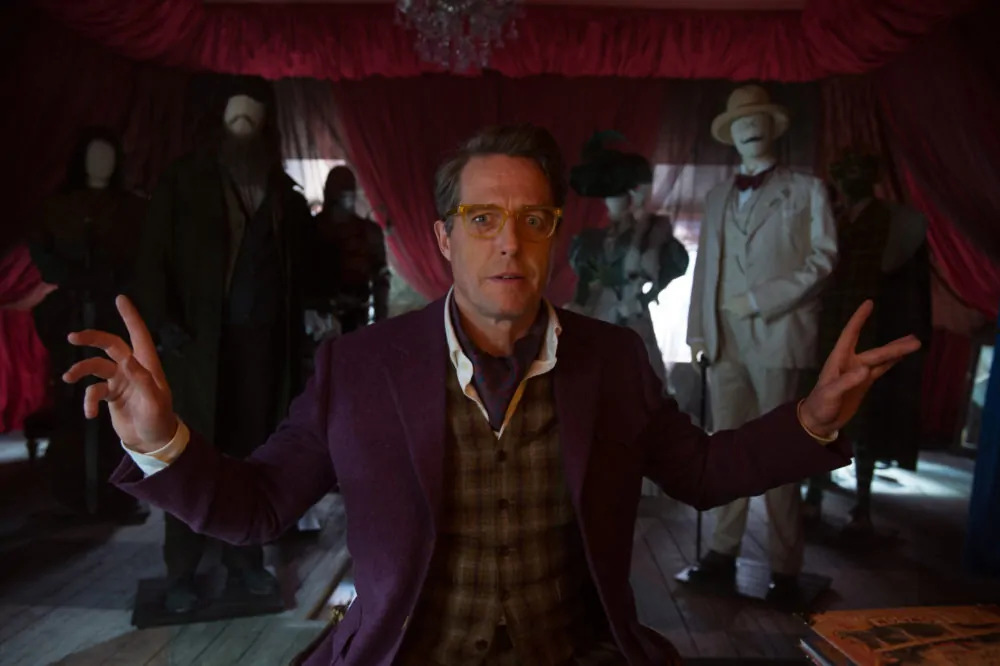 Paddington 2
Official Website | Facebook | Twitter | Instagram | #Paddington2
Following the worldwide hit "Paddington," one of the most successful family films of all time, this much-anticipated sequel finds Paddington (Ben Whishaw) happily settled with the Brown family in London, where he has become a popular member of the local community, spreading joy and marmalade wherever he goes.
While searching for the perfect present for his beloved Aunt Lucy's hundredth birthday, Paddington sees a unique pop-up book in Mr. Gruber's antique shop, and embarks upon a series of odd jobs to buy it. But when the book is stolen, it's up to Paddington and the Browns to unmask the thief.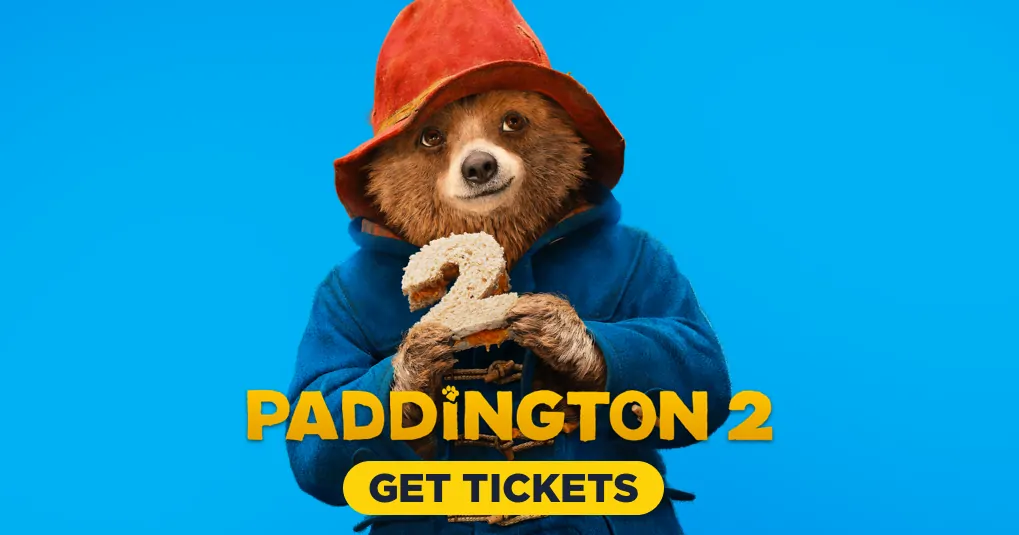 We have a great giveaway for one of you. I love it because it ties in so well with the movie, which will make the experience last even longer. While you're waiting, download these Paddington Activities Free Printable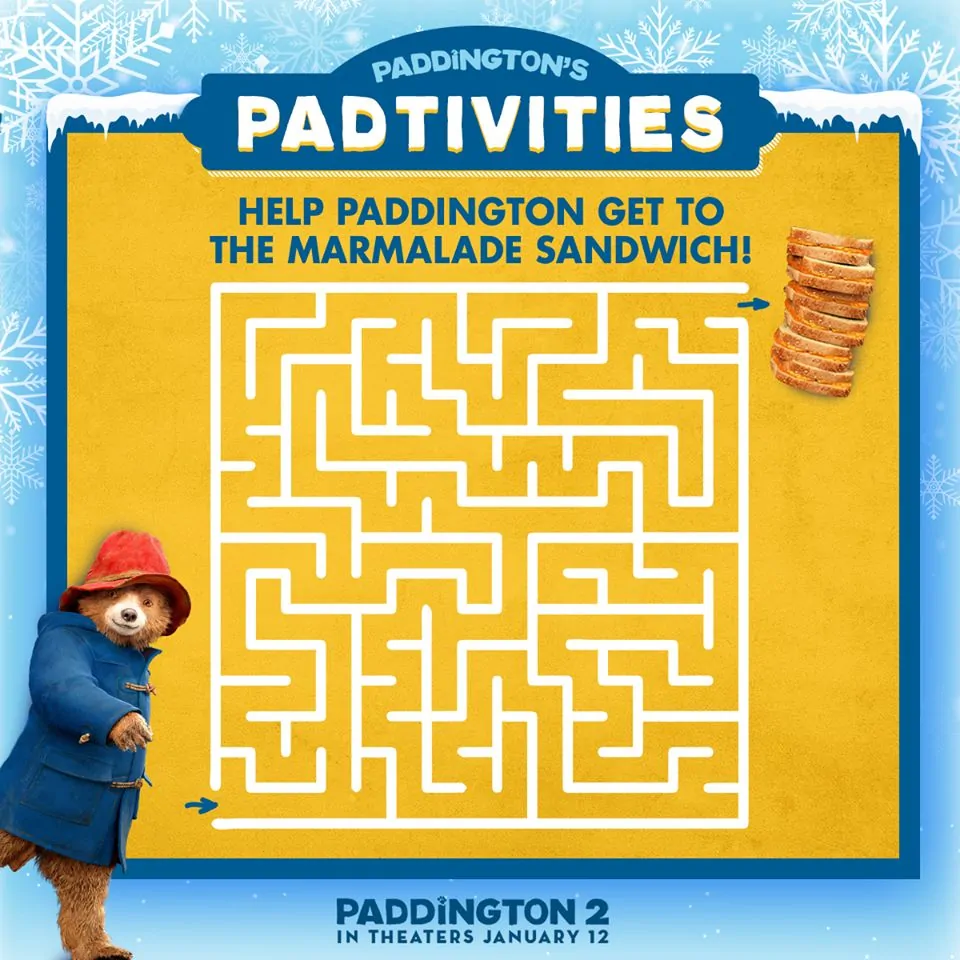 Click here to download the PDF printable…
Giveaway

$50 Visa card to take your family to see the movie
Paddington Pop-Up London: Movie tie-in Collector's Edition
Paddington Plush Bear