This post may contain affiliate links. Read my disclosure policy here.
Jennifer Donovan had the opportunity to participate in a phone interview with Nicole Kidman. She was also given a voucher so she and her family could see Paddington. Read her review at 5 Minutes for Books.
I've had the opportunity to interview many actors, actresses, directors and producers. It's enlightening to hear them talk about their projects. Doing press for the film is usually part of the agreement, but sometimes they are more enthusiastic and sincere than others.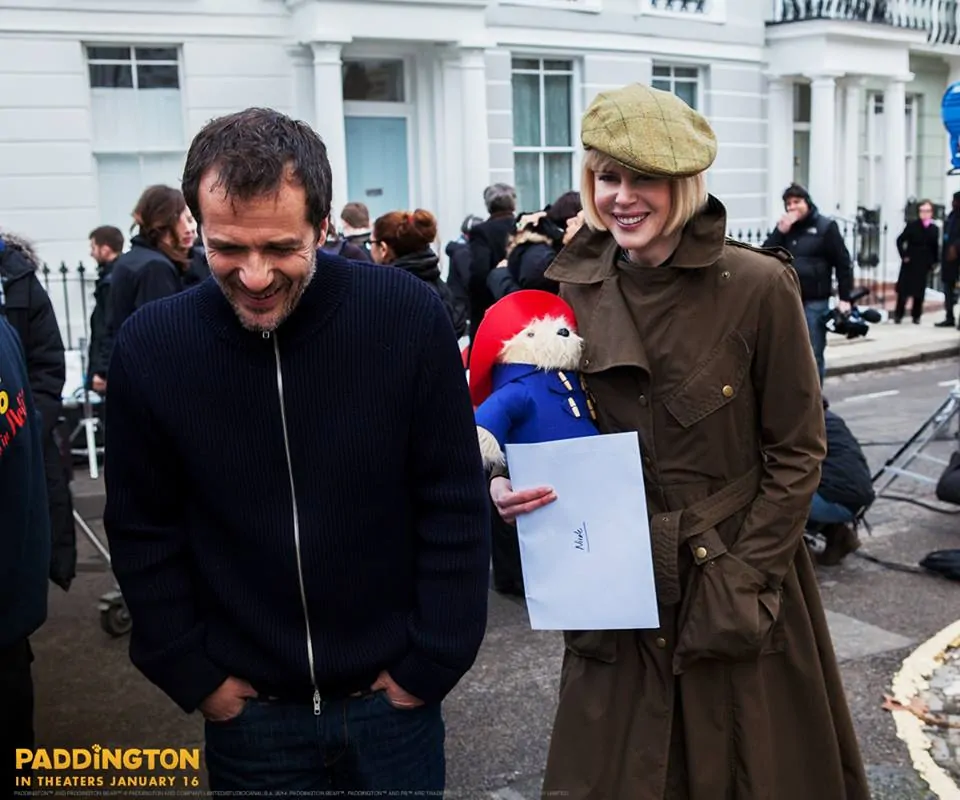 Nicole Kidman's pride and excitement about the Paddington movie was apparent. Here are a few of the quotes that drive home her excitement about the movie:
"Usually you promote a movie and then that's it. It comes out and it's over. But for me, this movie is very special and so I keep wanting people to see it. So, that's why I keep talking about it and wanting to tell people about it."
"I make all sorts of genres. I make films that are disturbing. I've made films that are very adult. I sort of seek out all different areas of life, but there's something incredibly gratifying about doing a movie that makes people laugh and also makes people feel closer, and I think that's what Paddington does."
[On being the villain]: "It has a slightly Bond villain film feel to it, which was kind of fun, but I just wanted to be in the movie. So, whether I was the villain, whether I was the good person, it was just like, 'I would like to be in this movie because it seems like fun.' When you start out, you're always told always look for the villains because usually in Shakespeare those are the roles that are the most interesting and the most diverse. I would have been fine playing anything. I would have played the bear."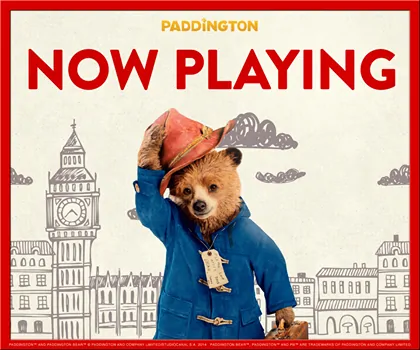 On working with an animated bear
Initially, being an actor, that's what we're taught. We go to drama school and we do mime classes, and we're taught to pretend that there's a bear there or pretend that we're drinking a cup of tea and you pretend there's a saucer and a teacup and all of those things. And it's mime And when you're doing it as an actor and you're 19 years old, you're like, "Oh, this is ridiculous. I'm never going to use this because they'll have real props."
Little did I know 20 years later when I'd be in the industry really, really working, green screen and special effects would have become so much a part of the industry, that those classes were some of the most important classes that I took. You literally learn to make things believable that are not there. So, you'll pretend that you're feeling his fur and that he's got a warm, wet, fuzzy nose and all of those things, which you have to make that totally believable to yourself.
Sally Hawkins [as Mary Brown], who's in the movie, and Hugh Bonneville [as Henry Brown], we were all talking about it. And we were like, strangely enough, this is what we're trained for as actors, and this is what we now use.
Nicole Kidman as wife and mother
When I told my 16-year-old daughter I was interviewing Academy Award winning actress Nicole Kidman, she didn't have name recognition, but when I told her she was married to Keith Urban, she was impressed.
I really love talking to celebrity moms, because they are celebrities, but they are moms too. For example she talked her home "uniform" of soft tees and sweats so she can play with her kids, just like us, but she gets hers from James Perse not Target. So she's all mom, but all celebrity too. She also mentioned trying on a Valentino dress for the Berlin film festival that took her breath away. That's not something about which I can relate.
But being a woman, balancing family and personal work and passions, being proud of what you do, wanting to be there for your family — hearing Nicole Kidman's commitment to those things made me feel — just a little bit — that the super-star award-winning actress and producer is one of us in spite of her glamorous life.
More about the film
I saw the movie with my 10 year old son and we both loved it. Please read my full review at 5 Minutes for Books.
From the beloved novels by Michael Bond and producer David Heyman (HARRY POTTER), PADDINGTON tells the story of the comic misadventures of a young Peruvian bear (voiced by Ben Whishaw) who travels to the city in search of a home. Finding himself lost and alone, he begins to realize that city life is not all he had imagined – until he meets the kindly Brown family who read the label around his neck that says "Please look after this bear. Thank you." and offer him a temporary haven. It looks as though his luck has changed until this rarest of bears catches the eye of a museum taxidermist.
Starring Hugh Bonneville, Sally Hawkins, Julie Walters, Jim Broadbent, Peter Capaldi, Nicole Kidman, and Ben Whishaw as the voice of Paddington.