This post may contain affiliate links. Read my disclosure policy here.
Whippet asked us to play with our food — and we said yes! Yesterday, we shared the first recipe we created with Whippet Sticks — Whippet Sticks Coconut and Chocolate Popcorn Mix. Today, we are shaking up your world with a new way to make a classic family dessert… here is our Whippet Sticks Cookies 'n Cream No-Bake Cheesecake.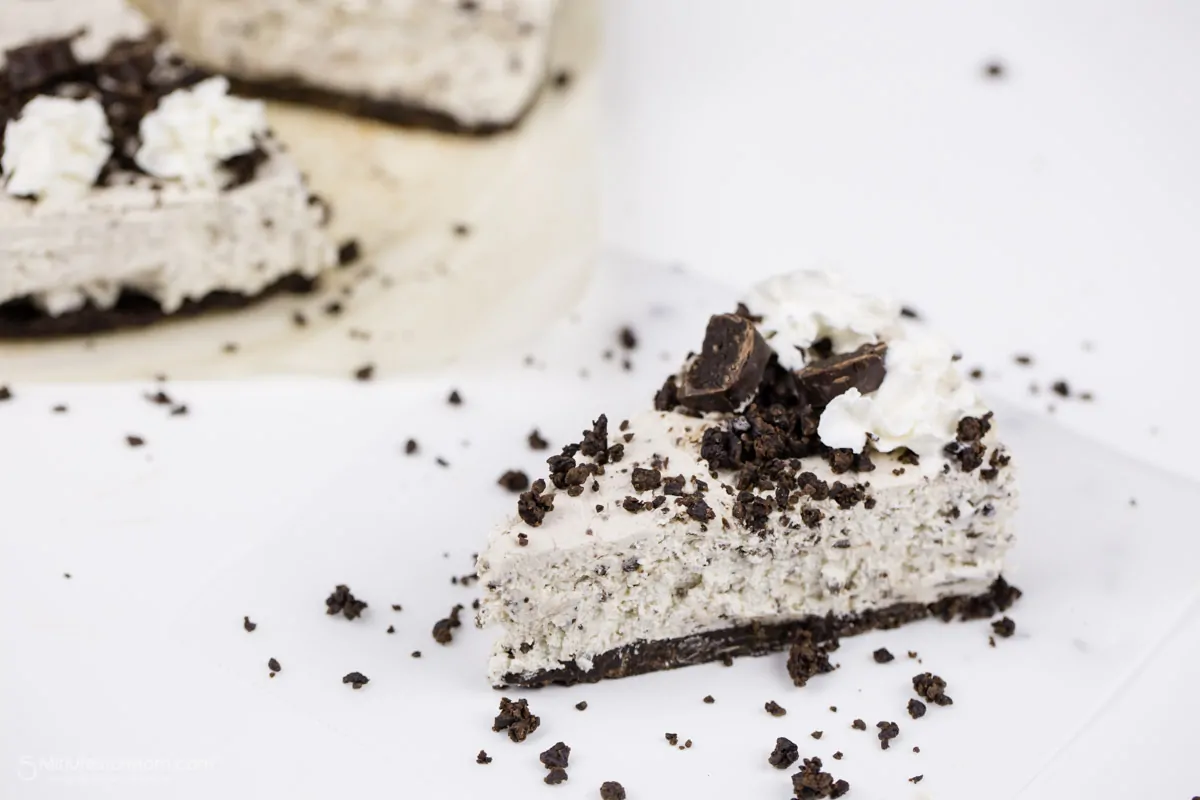 Since Whippet has challenged us to have fun playing with our food, we decided to whip together a No Bake Cheesecake that is made using WHIPPET STICKS!
A No-Bake Cheesecake is as easy to make as it is delicious to eat. With prep time as little as fifteen minutes, this is a no fuss recipe you and your kids can have fun making together.
And using Whippet Sticks just takes that fun and punches it up even more. Your kids can grind, smash, and cut up a box full of Whippet Sticks and have a blast creating their own Whippet Sticks Cookies 'n Cream No-Bake Cheesecake creation!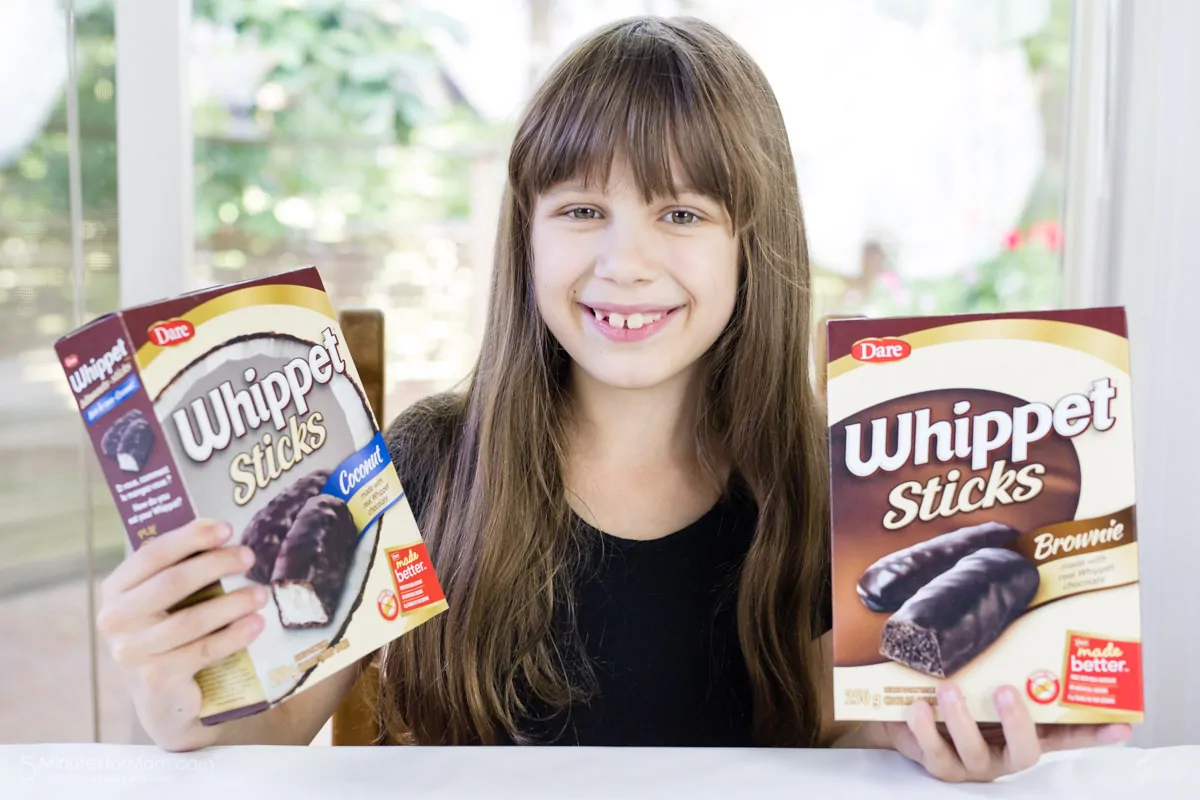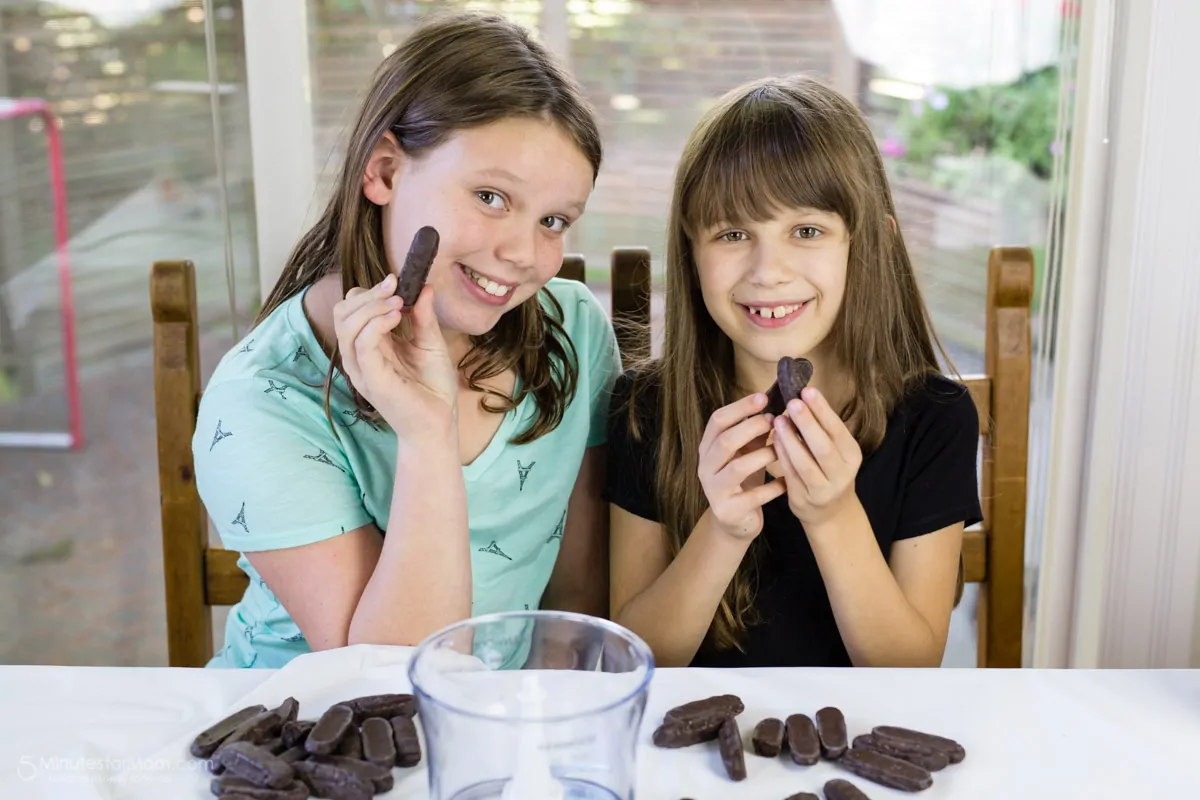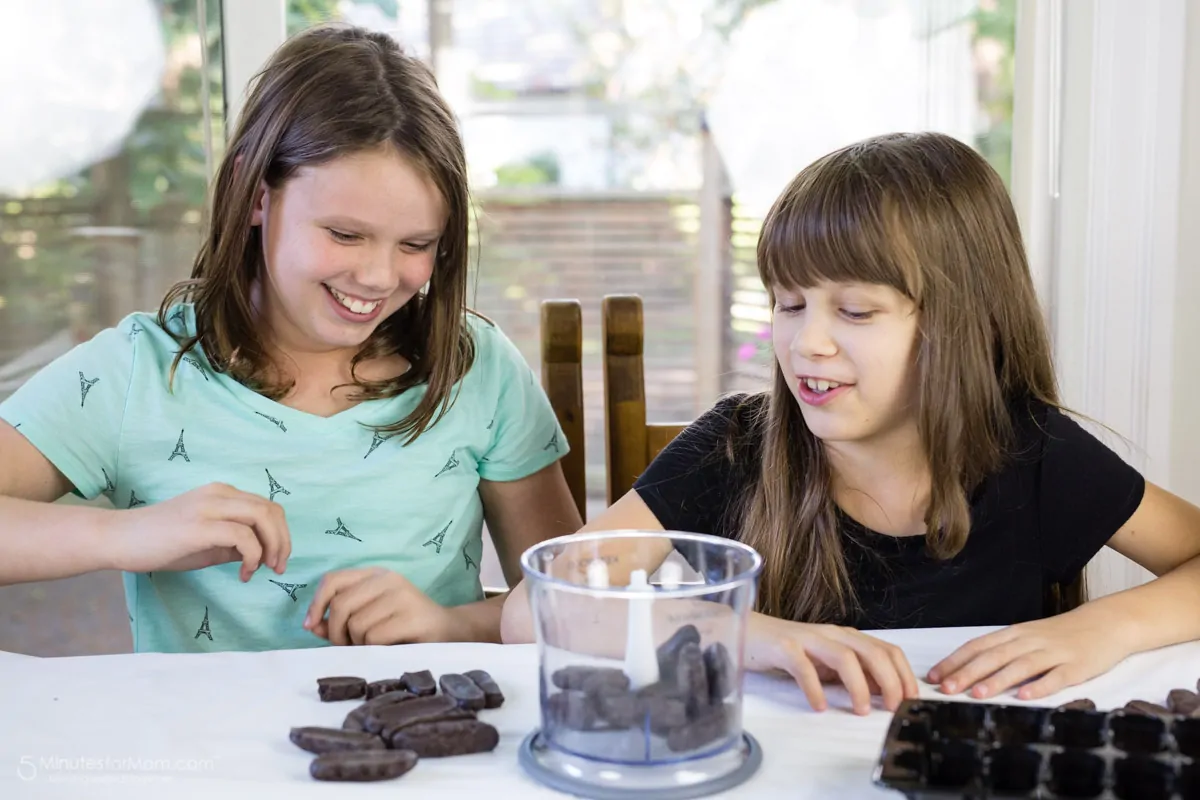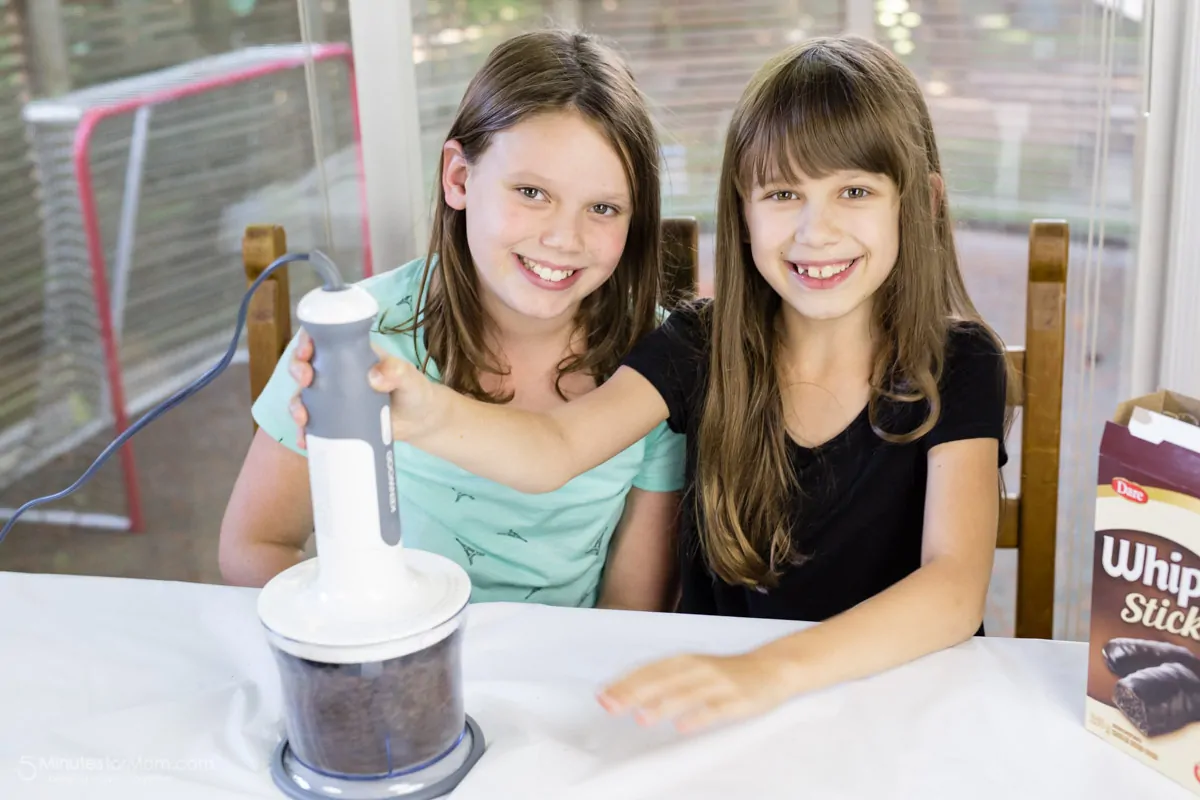 Whippet Sticks, with their real chocolate coating and their moist, chewy centers, are perfect for both a cookies 'n cream cheesecake filling and for making the cookie crust.
We ground up one package of Whippet Sticks Brownie in a food processor, added a tablespoon of melted butter, and pressed it into a crust for our cheesecake.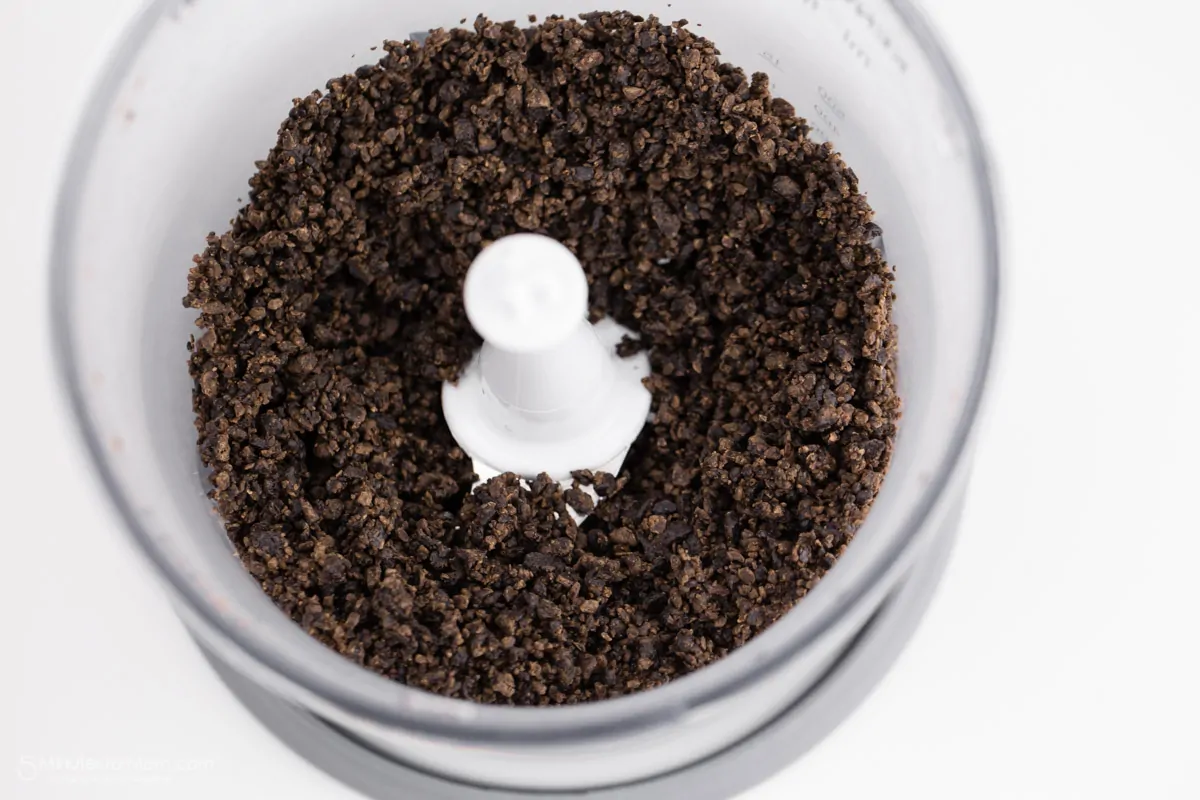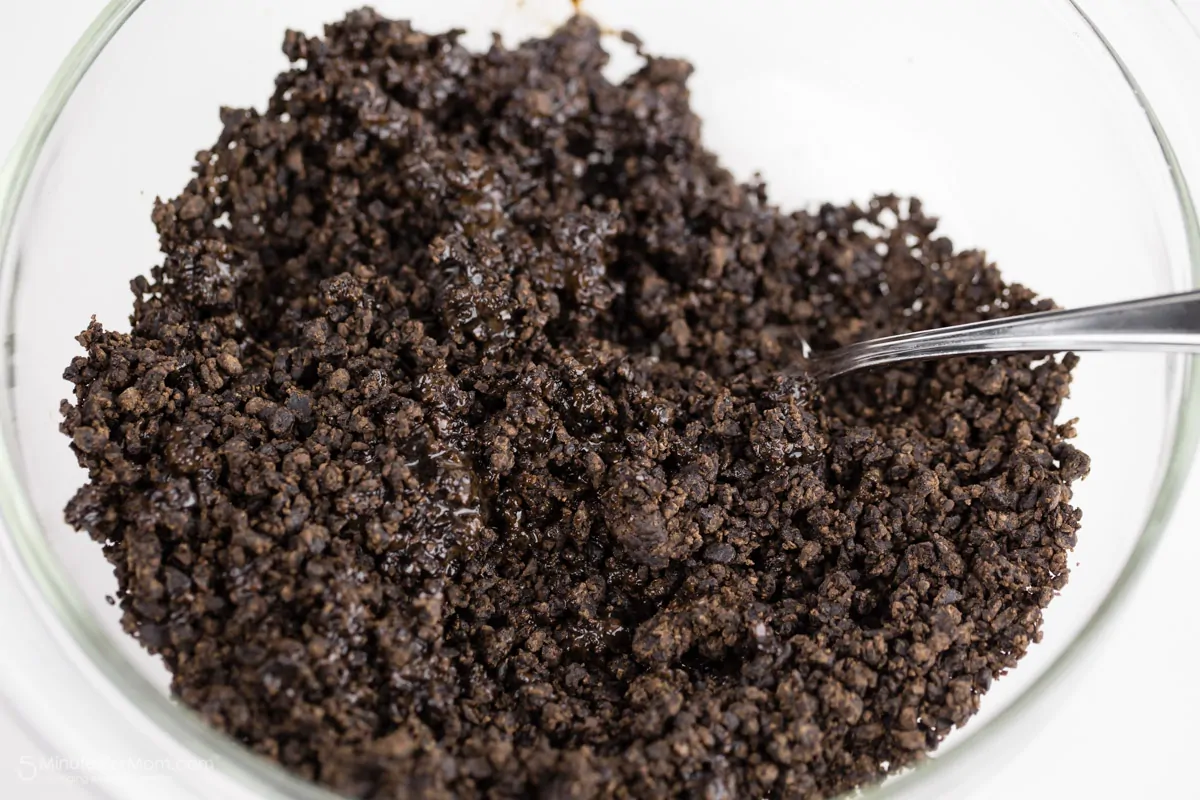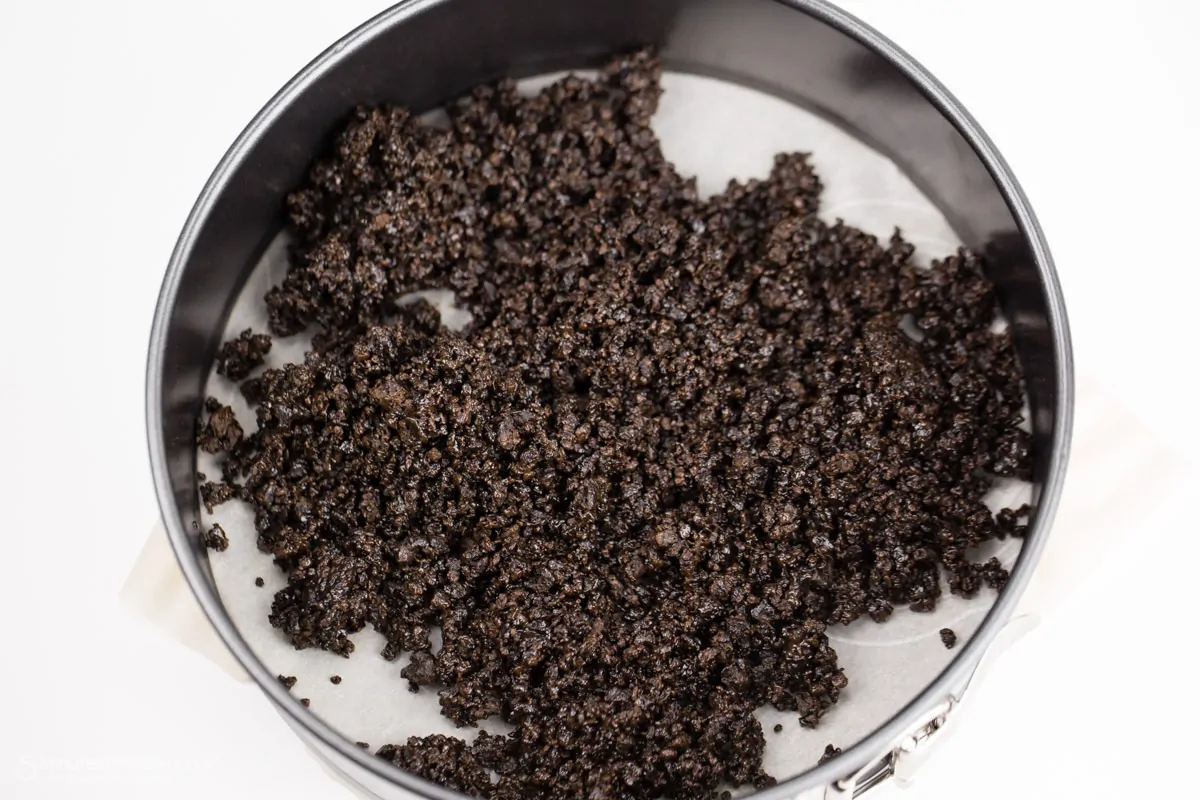 As it chilled in the fridge, we then whipped together the filling for our cheesecake.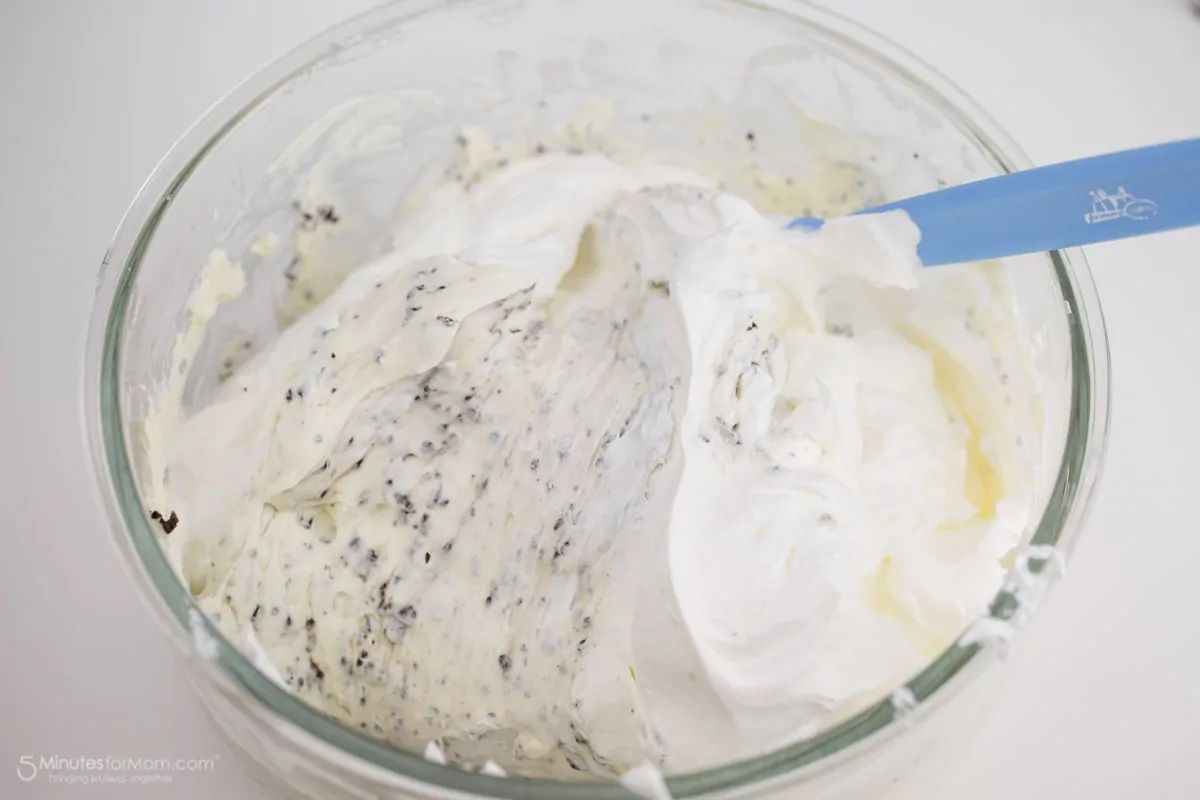 Now, when it comes to no-bake cheesecakes, there are many different variations to the basic recipe of cream cheese, whipped cream, vanilla, and sugar.
Some recipes use whipped cream and some use prepared whipped topping. Some suggest adding sour cream and lemon juice. Some use granulated sugar and some use powdered. And many differ in their ratio of cream cheese to whipped cream/whipped topping.
You really can't go wrong with a no-bake cheesecake, but here are some of my personal preferences and things I have learned in my cheesecake making and eating research.
When it comes to whipped cream versus a whipped topping, such as Cool Whip, my friend Dorothy from the amazing Crazy for Crust explains, "Fresh whipped cream doesn't hold up like whipped topping does and it tends to weep and flatten over time." So, according to Dorothy, if you want your no-bake cheesecake to last a few days, then whipped topping is your best bet.
Of course, it also depends on your personal preference. I love both whipped cream and whipped topping, so it is hard call. Which do you prefer for your No-Bake Cheesecakes?
For this Whippet Sticks Cookies 'n Cream No-Bake Cheesecake I added some sour cream and some lemon juice to add some extra tang and depth to the filling. I definitely like the extra flavour of the lemon juice, but since the cream cheese filling is already so rich, you can skip the sour cream if you want. Again – this is a personal preference and I would love to hear your opinion.
Finally, I think the biggest decision you have to make when making a no-bake cheesecake is how much cream cheese you use versus how much whipped cream/whipped topping you use.
If you use more cream cheese, you will have a richer, thicker filling. And if you use less, you will have a fluffier, lighter filling.
For this recipe, I used two 8 ounce packages of regular cream cheese with one 8 ounce container of whipped topping. It was rich and decadent.
But Dorothy over at Crazy for Crust uses only one 8 ounce package of cream cheese with one 8 ounce container of whipped topping. That one-to-one ratio makes for a much lighter cheesecake filling.
So, if you want a lighter fluffier filling, just use one package of cream cheese and let me know what you think.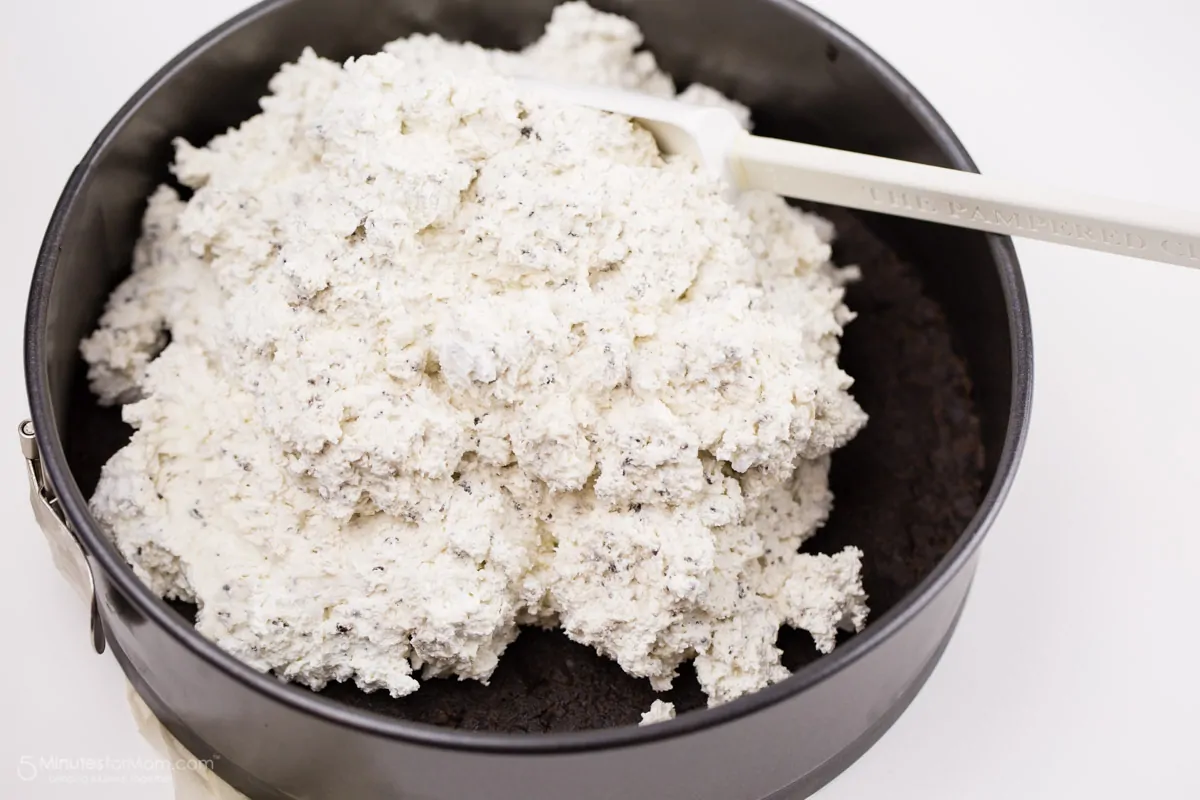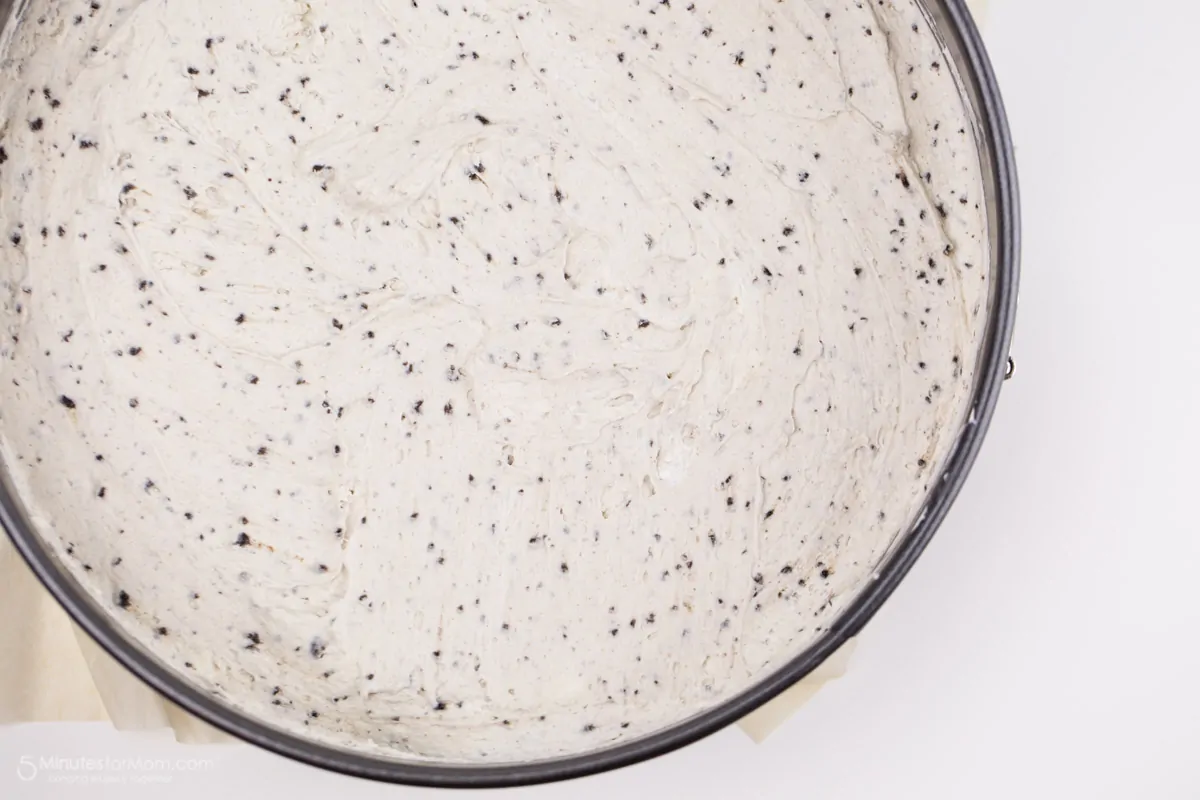 Next is the only hard part about making a no-bake cheesecake — you have to WAIT to eat it.
You must CHILL your cheesecake for four hours (or even overnight) before serving. You can speed up the chilling process by putting it in the freezer for a couple hours and you can even serve it as a frozen dessert if you want an ice cream version cheesecake.
After your cheesecake is nice and chilled, you can have some decorating fun using ground up Whippet Sticks, sliced Whippet Sticks and some more whipped topping.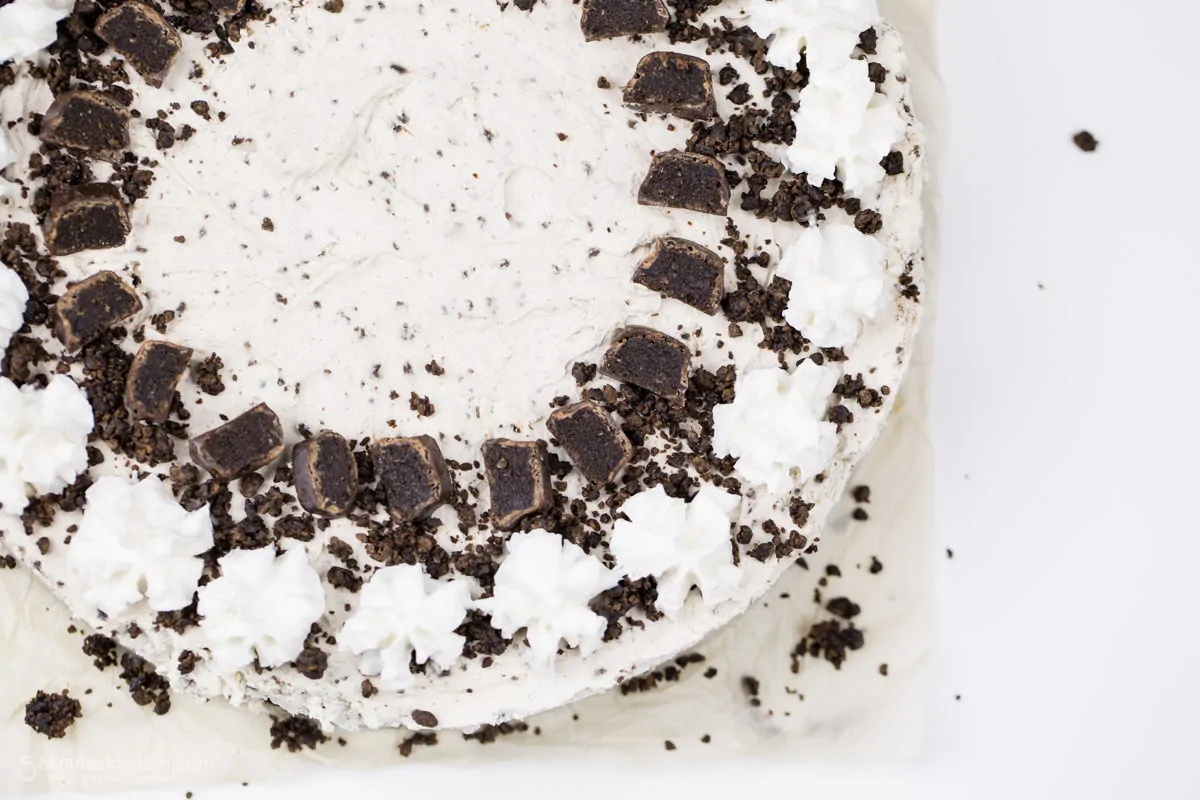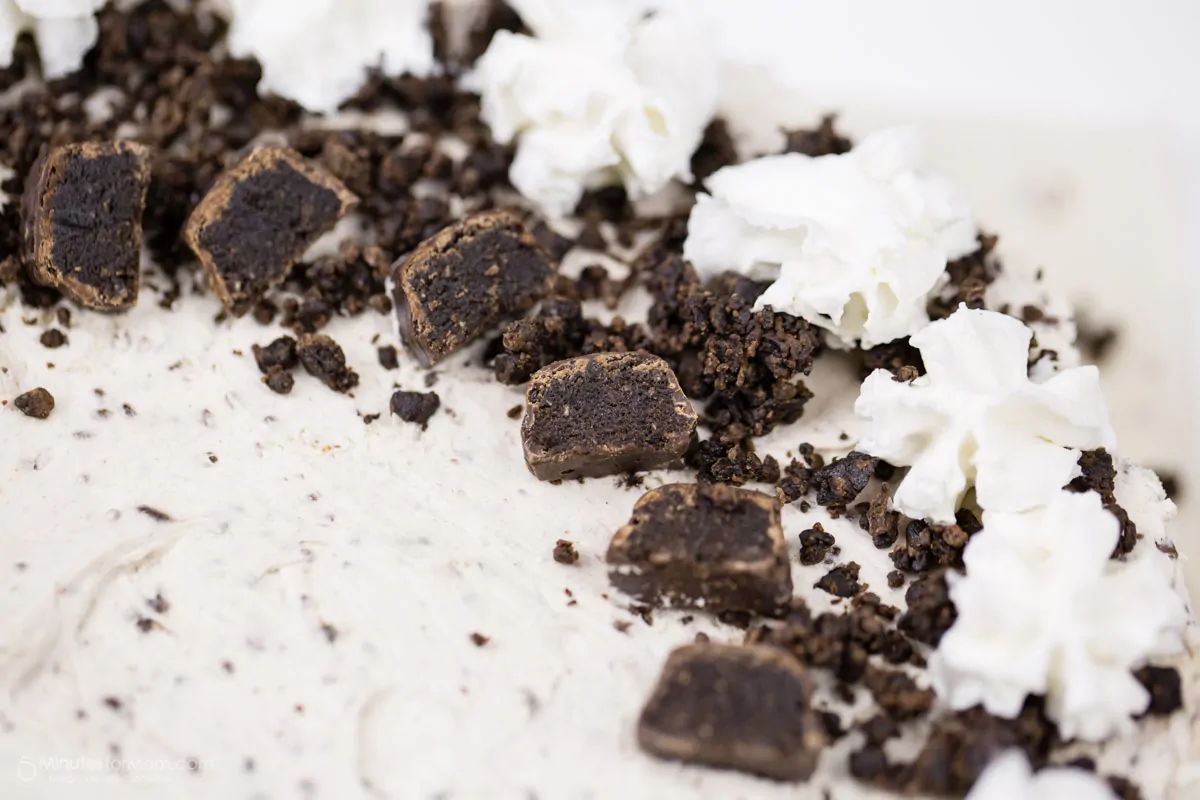 Our girls LOVED this cheesecake. Sophia said, "This is the most incredible thing I have ever tasted!" And they all loved how easy it was to create such a professional looking cake. This recipe was a definite hit.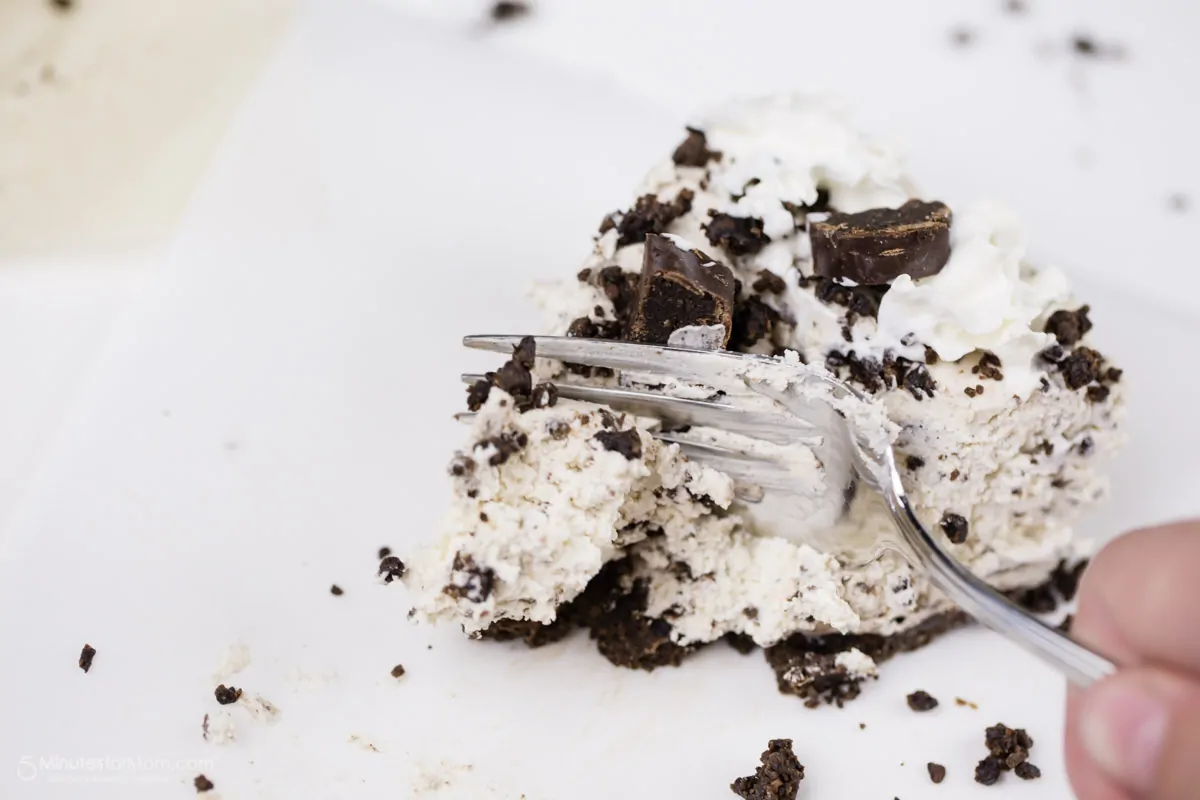 Whippet Sticks Cookies 'n Cream No-Bake Cheesecake Recipe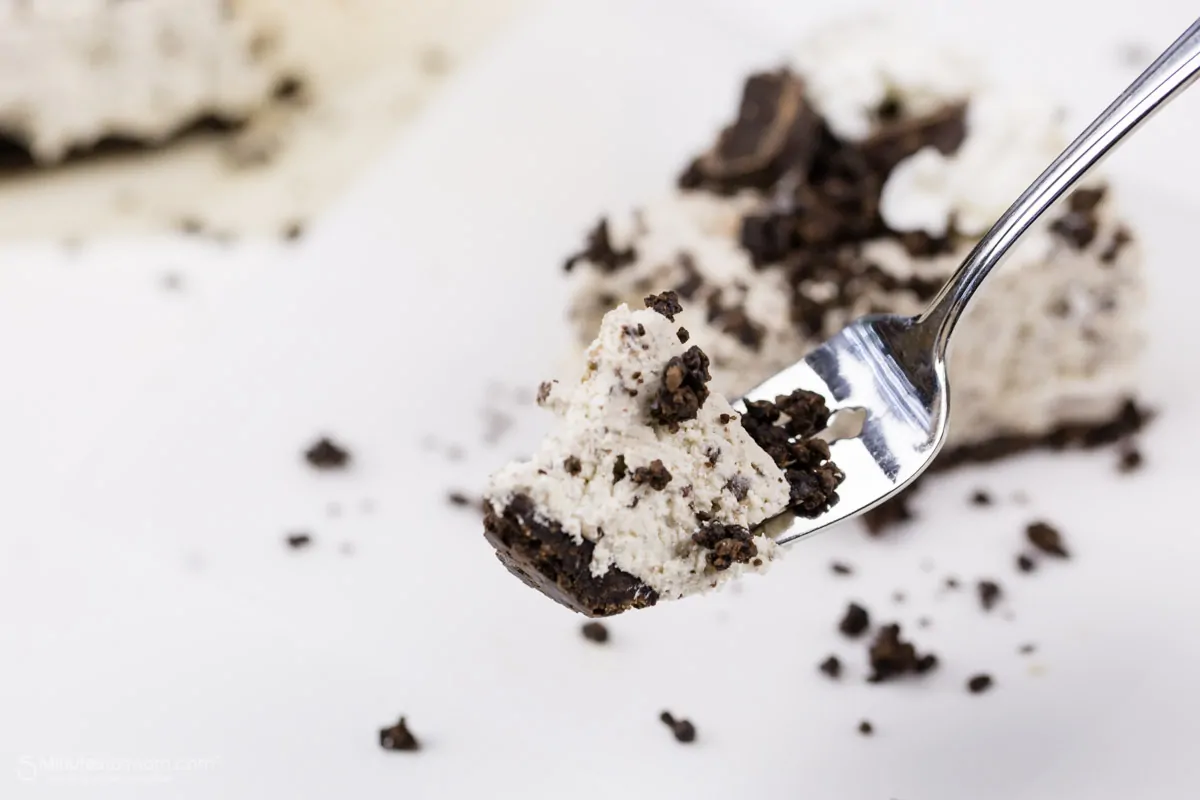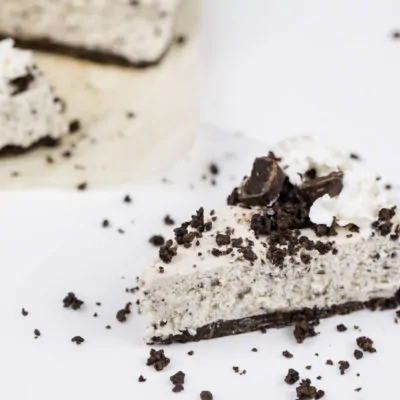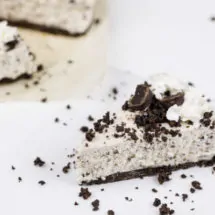 Whippet Sticks Cookies 'n Cream No-Bake Cheesecake Recipe
Made with delicious, real chocolate coated Dare Whippet Sticks, this Whippet Sticks Cookies 'n Cream No-Bake Cheesecake is a fun, new twist on a classic family dessert…
Print
Pin
Rate
Ingredients
2 packages of Dare Whippet Sticks - Brownie 1 package to make crust and 1 package to use in filling and for decorating, although you will not need to use the entire second package
2 packages of cream cheese 8 oz. softened - NOTE: for a lighter, fluffier filling, use only 1 package
1 container whipped topping OR 3 cups of whipped cream
Additional whipped topping or whipped cream for decorating
1/2 cup sugar
1/3 cup sour cream optional
1 tablespoon melted butter
1 tsp vanilla
1 tsp lemon juice
Instructions
To Make Pie Crust:

In a food processor, finely chop 1 package of Whippet Sticks - Brownie

Add melted butter and stir

Place in a 9-10" springform pan or pie dish and press down to form a smooth crust

Chill for 10-15 minutes while preparing filling

To Make Filling:

Using food processor, grind up 8-10 Dare Whippet Sticks - Brownie and set aside to use in filling (You will also need to grind up 4 cookies to use when decorating, so you can do that now and also set aside)

Beat cream cheese with sugar in electric mixer or with a hand mixer until well combined and fluffy

Mix in vanilla, lemon juice, and sour cream

Add the reserved crushed Dare Whippet Sticks and stir

Fold in whipped topping/whipped cream

Spoon filling onto the crust and smooth with a spatula or knife

Chill in fridge for four hours (or freezer for two hours) before serving

Once chilled and ready to serve, decorate with reserved crushed Whippet Sticks, sliced Whippet Sticks and whipped topping/whipped topping
Pin it for Later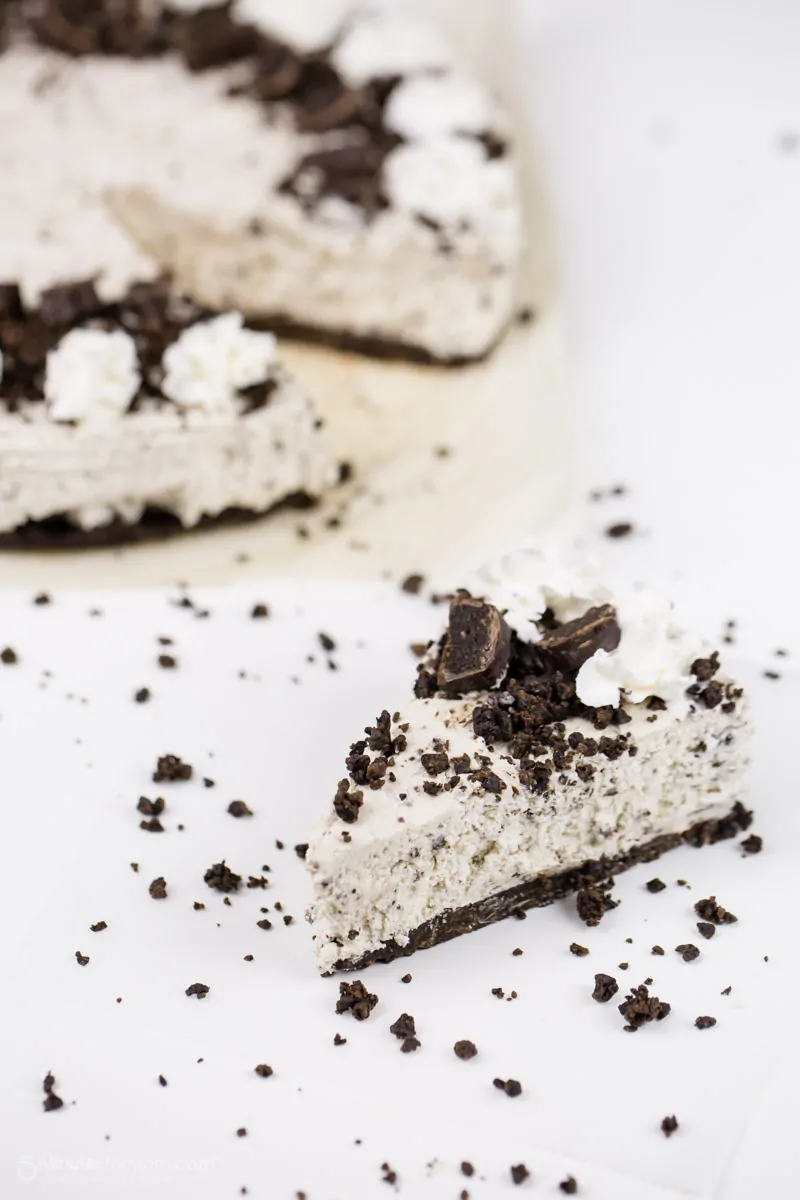 Don't Miss This…
You'll also want to get our recipe for Whippet Sticks Coconut and Chocolate Popcorn Mix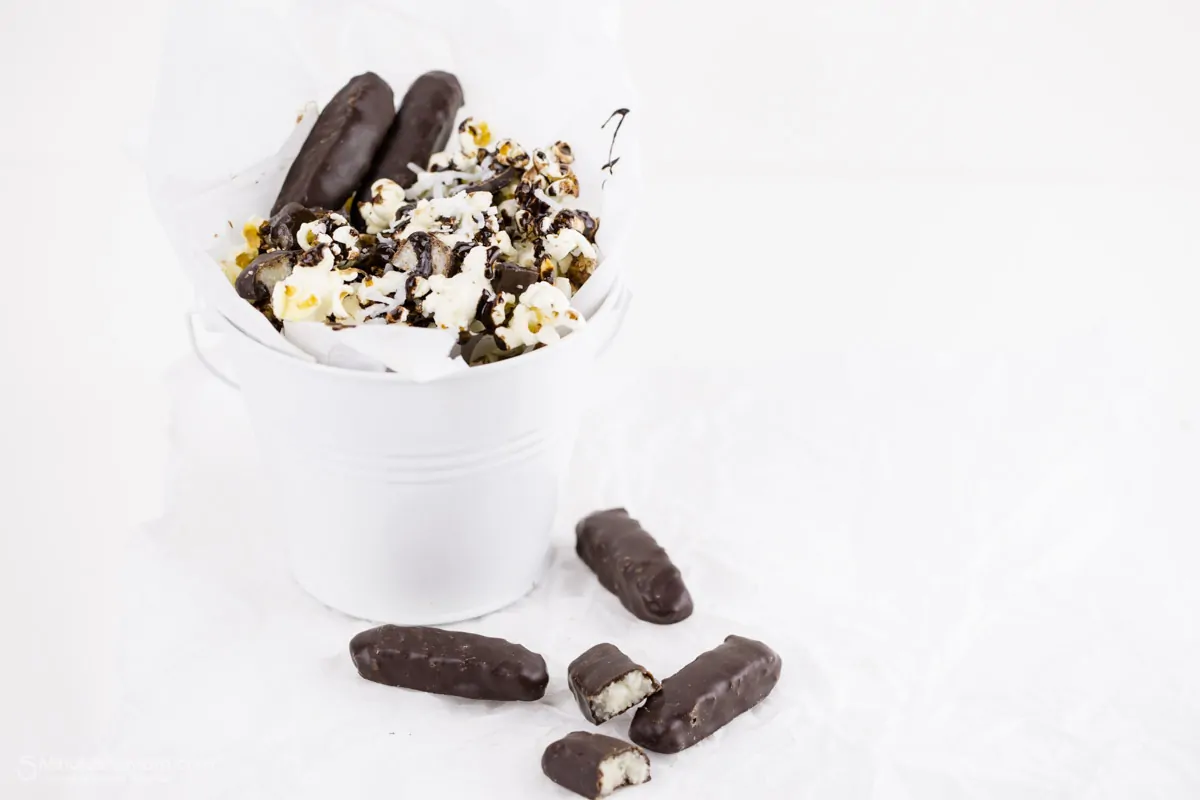 Disclosure: This post is sponsored, so extra thanks for reading and sharing.
Written by Janice Croze, co-founder of 5 Minutes for Mom
Talk with me: @5minutesformom and Facebook.com/5minutesformom
Pin with me at http://pinterest.com/5minutesformom/