This post may contain affiliate links. Read my disclosure policy here.
Did you know that it's safest to keep your child using a rear-facing car seat as long as possible? That means until they are two years old. The trouble is that many rear-facing car seats don't allow toddlers to fit rear-facing for that long. Thankfully, the new Chicco Fit2 Infant & Toddler Car Seat lets your toddler fit safely and comfortably rear-facing so that you can #TurnAfter2.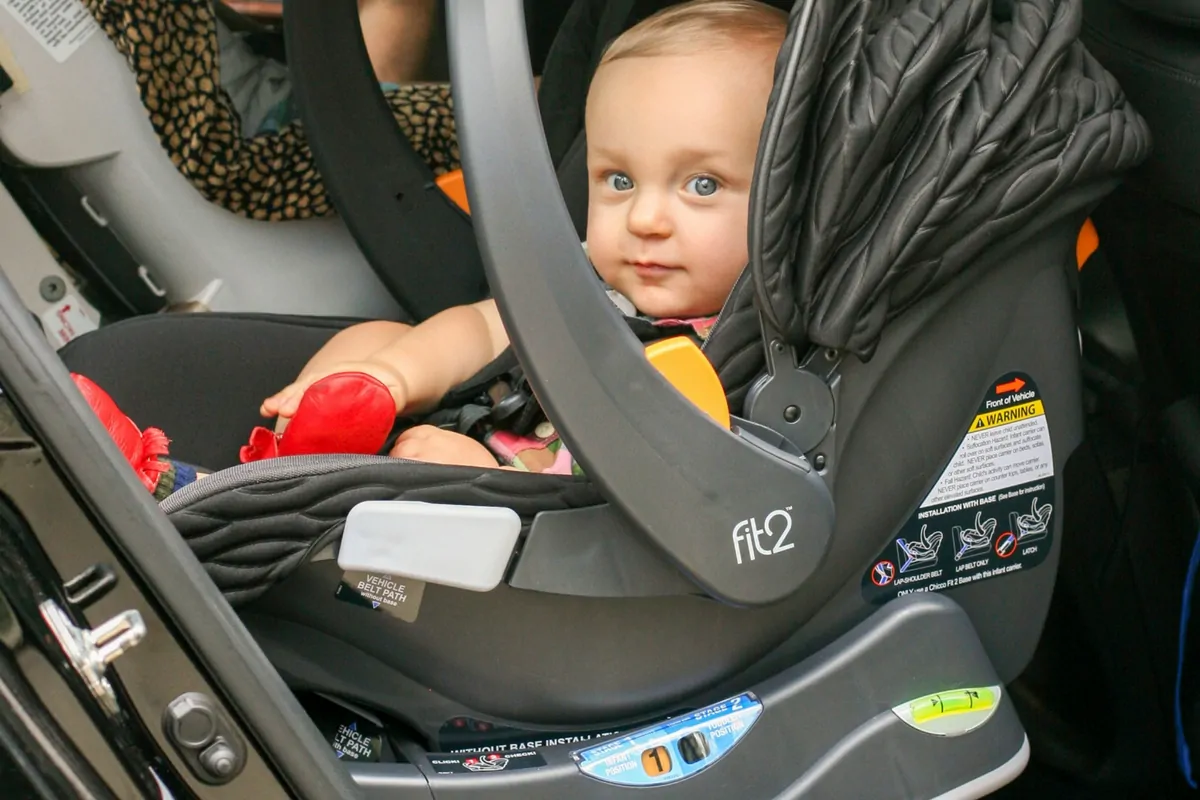 It's Kristen here, sharing more about my adventures as a #boymom! A proud mama of my two little men, we find ourselves trekking out of the house daily to get to school, soccer, the grocery store and everywhere in between.
Using our car seats is so ingrained in our daily life that I barely think about it anymore as I clip them in for our daily excursions– except when my toddler son insists that it's his turn to drive. It's just a normal part of our everyday life (as is his insistence that he's "big enough" to navigate).
When we were expecting, my husband and I chose the Chicco brand for our car seat needs. The KeyFit 30 was an excellent choice and I still tear up when I see our quintessential "coming home from the hospital" photos of both my boys in their little navy car seat.
If you aren't familiar with Chicco, they have been manufacturing baby gear for more than 50 years. Along with the #1-rated KeyFit 30 Infant Car Seat (our family favorite!), the top-rated NextFit Convertible Car Seat, a bevy of of playards, highchairs, car seats, strollers and much more, they recently launched the Fit2 Infant & Toddler Car Seat.

The Fit2 Infant & Toddler Car Seat
The Fit2 Infant & Toddler Car Seat offers two positions to comfortably accommodate both infants and toddlers, making it easier to follow the AAP recommendation for children to ride rear-facing – the safest position – until at least the age of 2.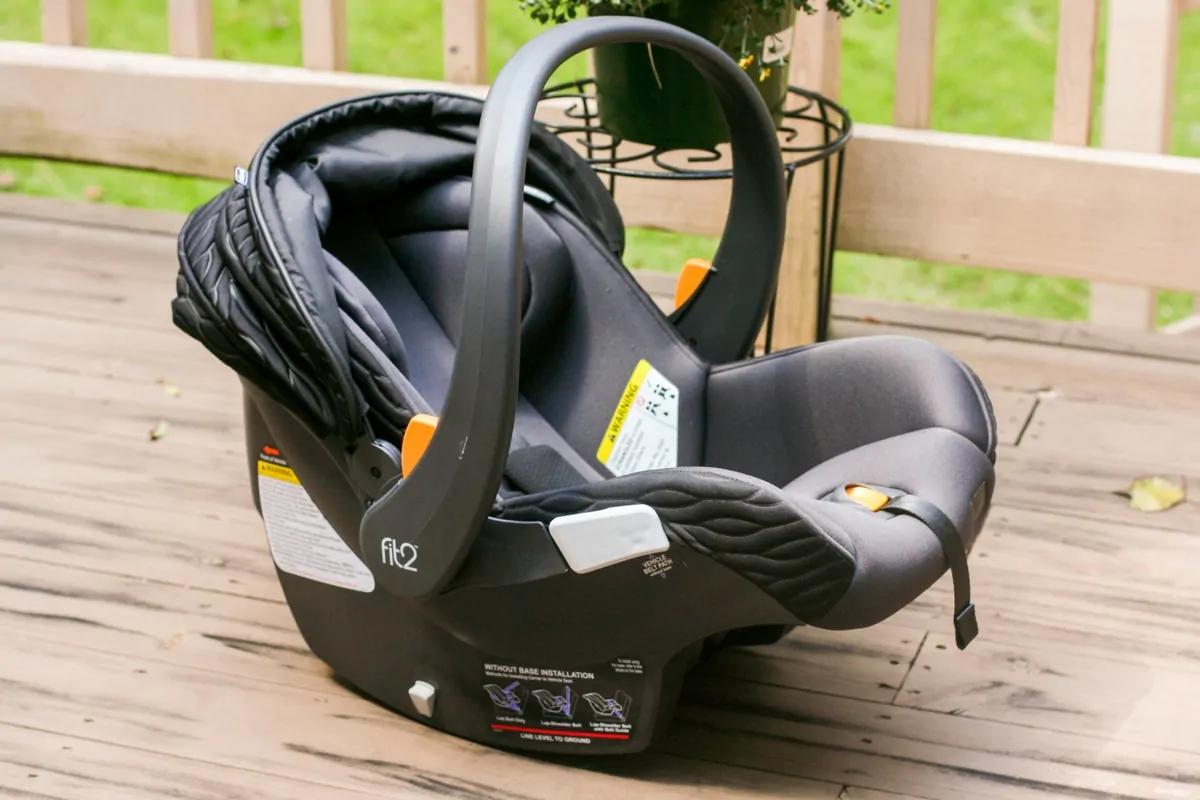 Thanks to an intuitive 2-stage design, the Fit2 simply converts from infant to toddler position using the built-in stage-position lever, all without taking up additional space in your vehicle. My 9-month old son is especially big for his age (already wearing 18-24 month clothing!), so I was curious whether this car seat would comfortably fit his lanky legs in the rear-facing position.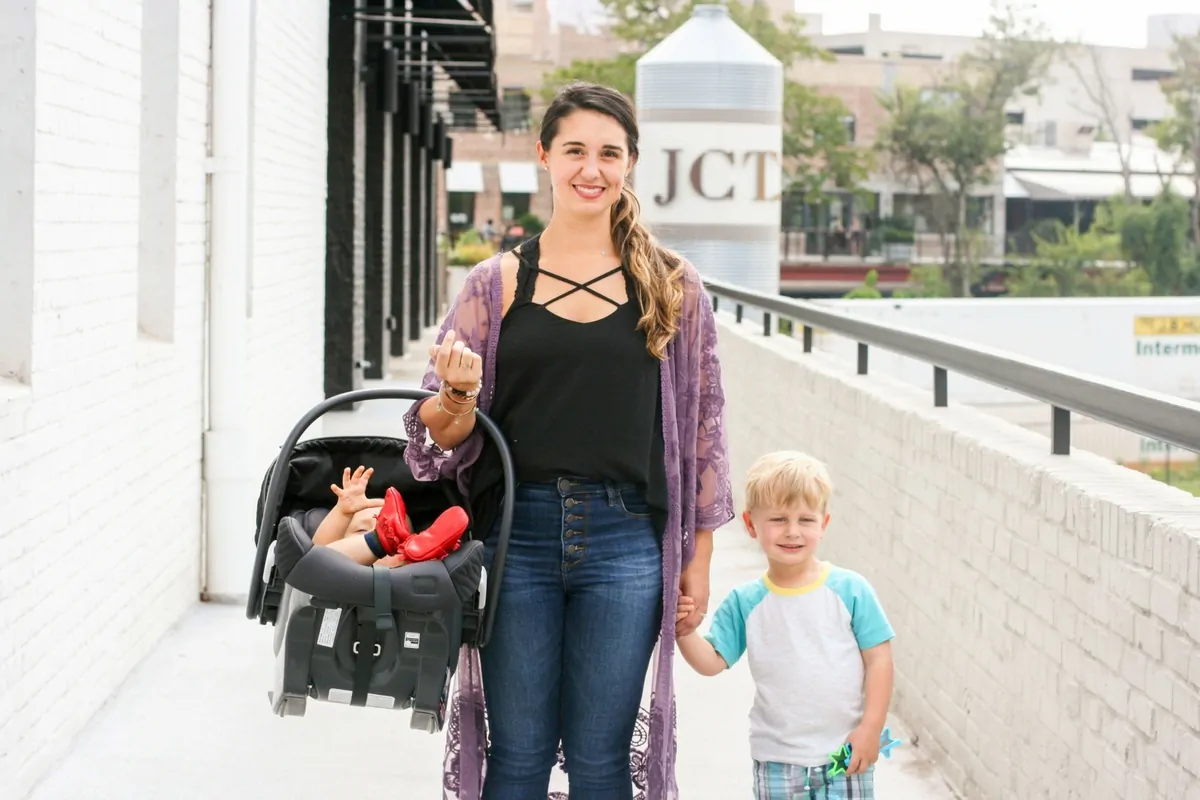 Our voyages into the city for birthday parties, ice cream excursions and playdates proved to be a good indicator of how this car seat stacks up in comparison to our beloved KeyFit 30. While we love our good old navy car seat and all the memories it holds, the Fit2 Infant & Toddler Car Seat offers everything the KeyFit does and more.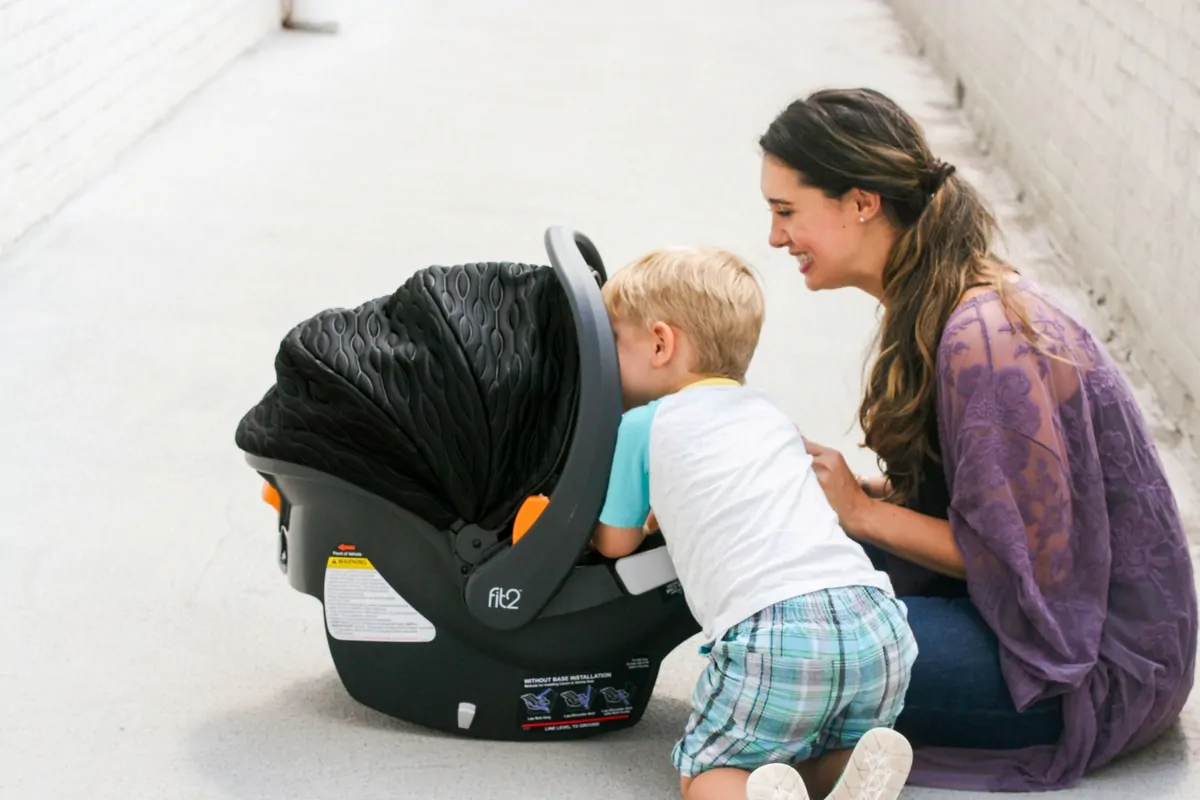 The design was intelligently considerate, because my son is able not only able to fit comfortably, but he will be able to continue to grow comfortably in this seat while rear-facing for the recommended 2 year span of time. There is plenty of room for his legs to stretch out and grow! A few other favorite features include:
The 2-Stage base converts from Infant Position to Toddler Position easily, keeping child rear-facing for the first 2 years.
Provides more upright, spacious seating with adjustability and extended leg room for toddlers 9-24m – all without taking up extra space in the vehicle.
Built in stage-position lever lifts easily to convert the base with one motion.
The 7-position headrest and padded harness accommodate child's growth throughout both stages.
Super easy to install with ReclineSure® leveling foot, RideRight® bubble levels, and SuperCinch® LATCH tightener.
Compatible with Chicco strollers for travel system use – a must!
Super luxe, premium Italian fabrics provide comfort, sophistication, and are machine-washable. Praise hands!
Easy one-hand adjustment for carry handle, harness tightener, and headrest.
TurnAfter2 Campaign to Encourage Baby Safety
Car seat use is normal if you're out and about like we are. Chicco is working to encourage parents to create another "normal" when it comes to child car seat safety with the TurnAfter2 campaign. Earlier this year Chicco launched TurnAfter2™, a national movement designed to increase the number of children who ride rear-facing longer by educating parents about the benefits of riding rear-facing until they are at least 2 years of age.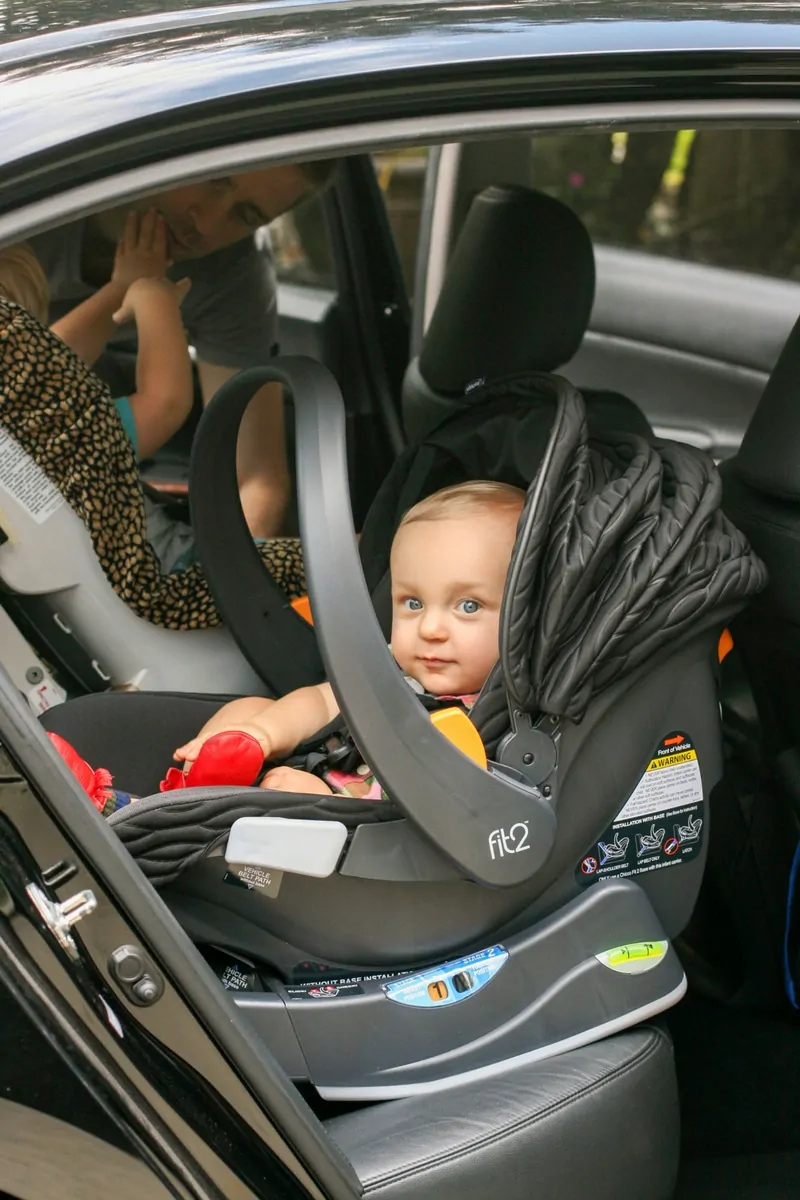 In conjunction with September being Baby Safety Month, Chicco is encouraging parents with the TurnAfter2 campaign to keep their children rear-facing in their car seat. The Fit2™ Infant & Toddler Car Seat is the first-of-its-kind car seat that helps keep children riding rear-facing until at least two years old, while also retaining the travel convenience and mobility of an infant car seat.
Chicco wants parents to celebrate this milestone and share how they're keeping their children riding rear-facing for two years or longer – whether they opt for a Fit2™, or infant and convertible car seat combination, by using the #TurnAfter2 hashtag on social media to share photos of their rear-facing-riding kids, in an effort to inspire other parents to keep their kids rear-facing for as long as possible.
You can visit www.TurnAfter2.com to learn more about this campaign and how you can get involved in this child safety movement.
Giveaway
Would you like to win a Fit2 Infant & Toddler Car Seat worth $279.99? Please leave us a comment letting us know why you'd like to have this car seat and if you pledge to #TurnAfter2. Then complete your entry using the form below.
Prizing open to the US only.
Pin it for Later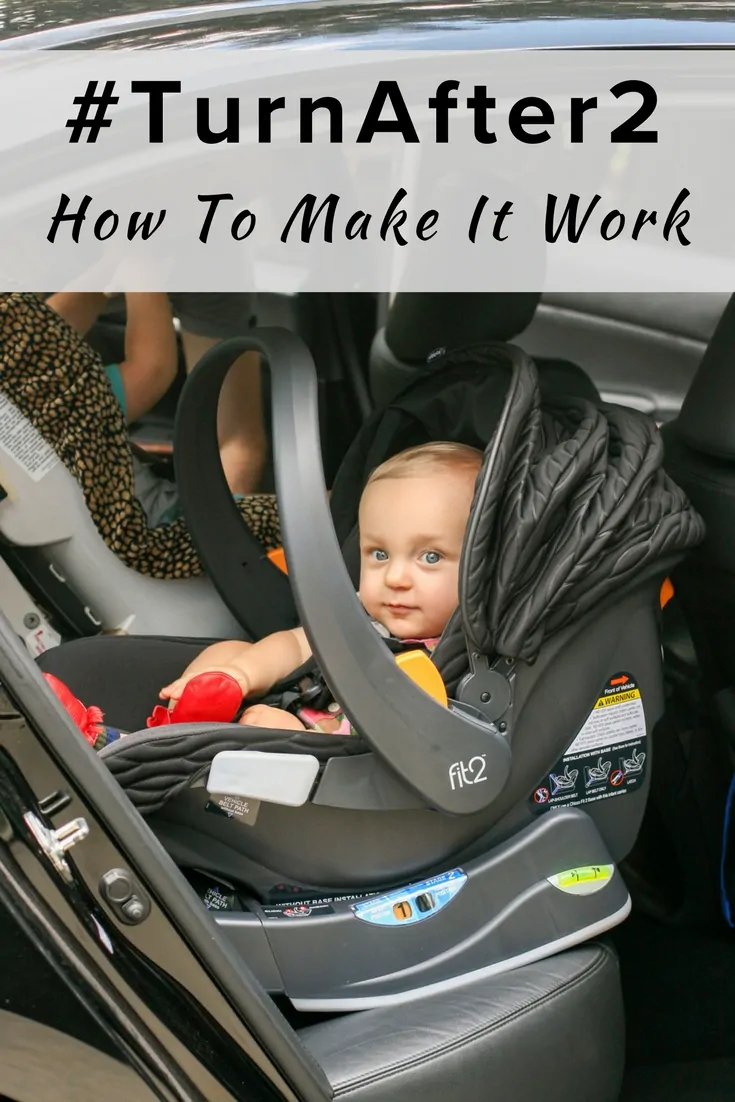 Disclosure: This post is sponsored so extra thanks for reading.
Written by 5 Minutes for Mom contributor Kristen Hale, who blogs about living a playful and intentional life at Oy!