This post may contain affiliate links. Read my disclosure policy here.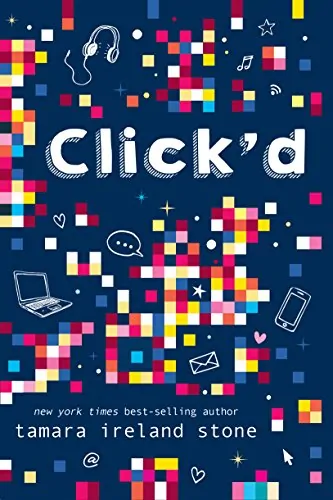 Thanks to Disney-Hyperion for the review copy of the book and sponsoring this post.
When my kids were younger, they were good readers, and it was often hard to find a book that was at their reading level — as their teachers encouraged — that wasn't so far above them in content that it didn't click with them. I did a lot of reading, because I was involved in book blogging and specifically kidlit book blogging, but also because I wanted to be able to put great books in their hands.
I was a bookworm myself growing up, and reading books aimed at 8 – 12 year old kids, always takes me back. I enjoy reading young adult as well, but there is something special and magical and innocent about middle grade books that warm my heart.
So —  here's my recommendation to all of you moms and grandmas and aunts: If you want to really know what your child might be thinking, dip a toe into the realm of middle grade fiction. Read a book that you've seen mentioned or that is on the children's bestseller list so you can see if it's a good fit for a child in your life, or like Dawn recently did, read some books that your kid (or teen) loved, or pick out a book and read it out loud together.  I have done that with my kids even into their teen years, and it's a shared experience I treasure.
I think I enjoyed Click'd as much as I've enjoyed my last few adult reads.
Allie Navarro has spent the summer away from her best friends Emma, Zoe, and Maddie, but she spent that summer meeting new friends at the exclusive CodeGirls camp to which she was invited. They all spent the summer working on their own apps and games. Allie's is called Click'd.  She designed it as a fun app for people who love quizzes, and to help people find friends who are out there who share their interests — people who they might not otherwise meet without the app.

It's a huge success, so much so, that her computer teacher enters her into a Games 4 Good contest. She's one of the youngest contestants ever. She loses some of her excitement when she finds out that another guy from her computer class — Nathan, her nemesis — is also competing.
When she lets her friends at school test it, they can't wait to share, so despite her worries that too many users might crash the system before the competition, she lets it go. The kids all over school are having a ball finding their top 10 friends with whom they've clicked as they appear on their leaderboard.
Of course, what Allie fears — happens. She has to figure out how to fix a glitch. And while almost everyone loves the app, a few people, including her good friend Emma, aren't so charmed.
This is a great novel of friendship, talents, coding, and moral choices. I loved it, and highly recommend it for kids of all ages. The novel is set in middle school, and it will definitely appeal to kids of that age, but younger readers will enjoy it as well. There aren't any mature topics that would be over the heads of kids as young as 3rd or 4th grade.
About the Book
New York Times best-selling author Tamara Ireland Stone combines friendship, coding, and lots of popcorn in her fun and empowering middle-grade debut.
Allie Navarro can't wait to show her best friends the app she built at CodeGirls summer camp. Click'd pairs users based on common interests and sends them on a fun (and occasionally rule-breaking) scavenger hunt to find each other. And it's a hit. By the second day of school, everyone is talking about Click'd.
Watching her app go viral is amazing. Leaderboards are filling up! Everyone's making new friends. And with all the data Allie is collecting, she has an even better shot at beating her archenemy, Nathan, at the upcoming youth coding competition. But when Allie discovers a glitch that threatens to expose everyone's secrets, she has to figure out how to make things right, even if that means sharing the computer lab with Nathan. Can Allie fix her app, stop it from doing any more damage, and win back the friends it hurt—all before she steps on stage to present Click'd to the judges?
About the Author — Tamara Ireland Stone is the author of Time and Time Again, a collection of her two novels Time Between Us and Time After Time, and the New York Times best seller Every Last Word. A Silicon Valley-native, she has worked in the technology industry all her life, first testing Atari game boards in her parents' garage, and later, co-founding a woman-owned marketing strategy firm where she worked with some of the world's largest software companies. She enjoys skiing, hiking,and spending time with her husband and two children. She lives in the San Francisco Bay Area.