This post may contain affiliate links. Read my disclosure policy here.
Kristen Hale, one of our contributors here at 5 Minutes for Mom, and her sweet son are sharing a peek inside a lovely personalized book called "The Magic of My Name", a unique and fully customized children's book. They received a sample book to review and this post is sponsored.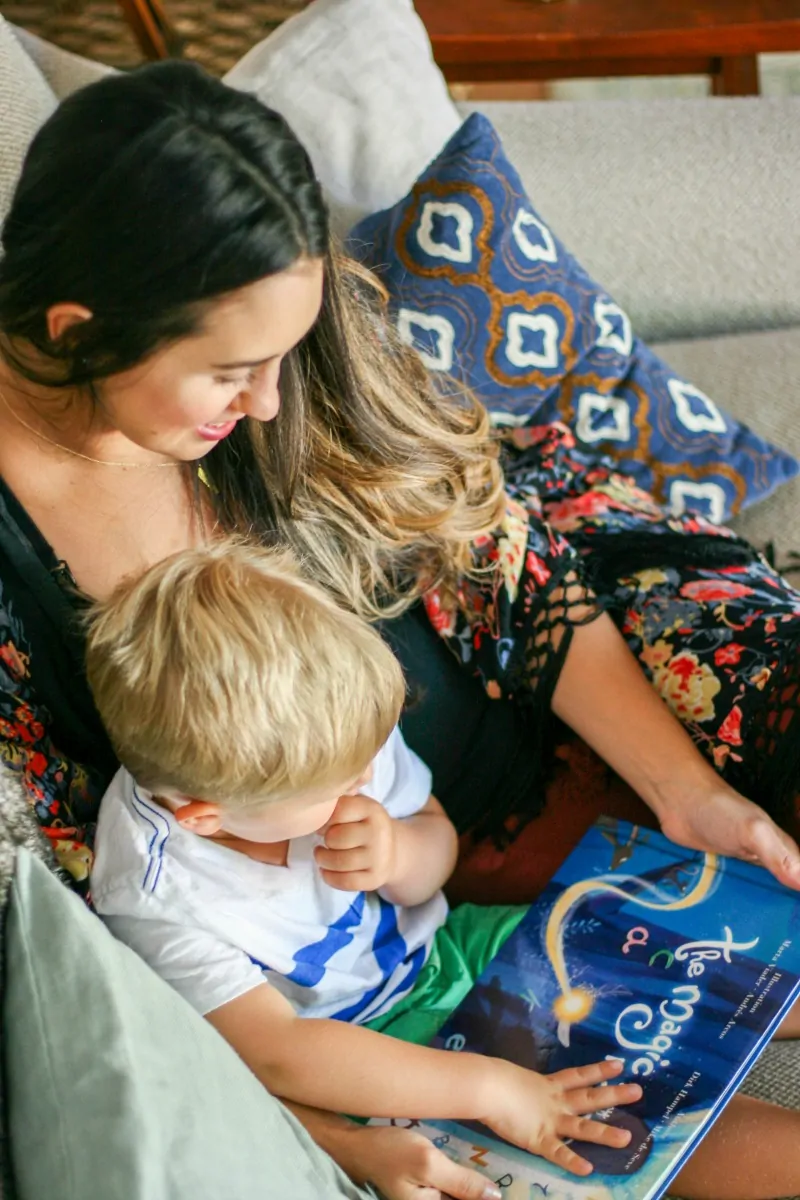 I fell in love with reading as a little girl. I used to curl up in a blanket and sit on top of the heating vent in my parent's house, excitedly devouring the stories in my chapter books. I eagerly solved the mysteries with Nancy Drew and prized making mischief with Laura Ingles Wilder. Some of my most cherished childhood memories are still those I spent occupied in the stories, my mind enlivened in a world where I could fight giants and fly in the clouds and be brave a hero.
Now that I'm a mom (and who wouldn't call that a hero?), I want to pass my love of reading on to my children. One way I've been able to engage my 3-year old son Everett in reading is by giving him The Magic of My Name, a book that showcases him as the starring character.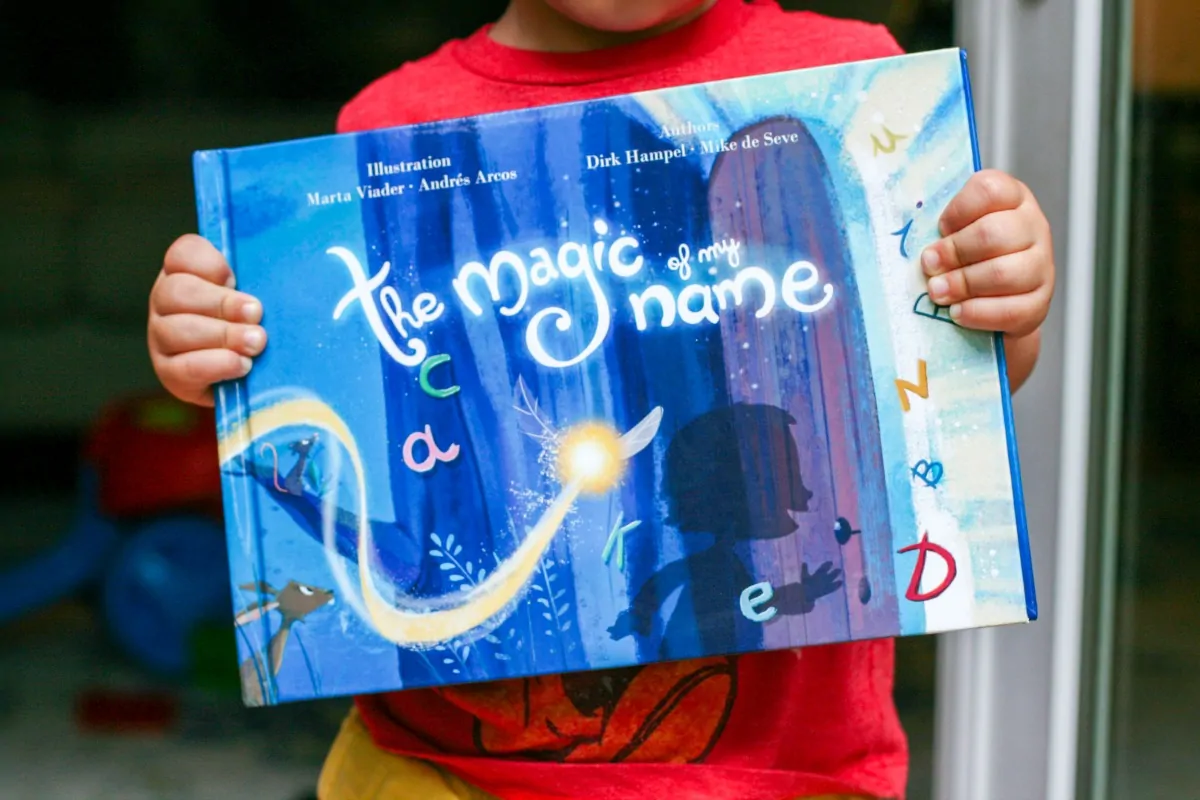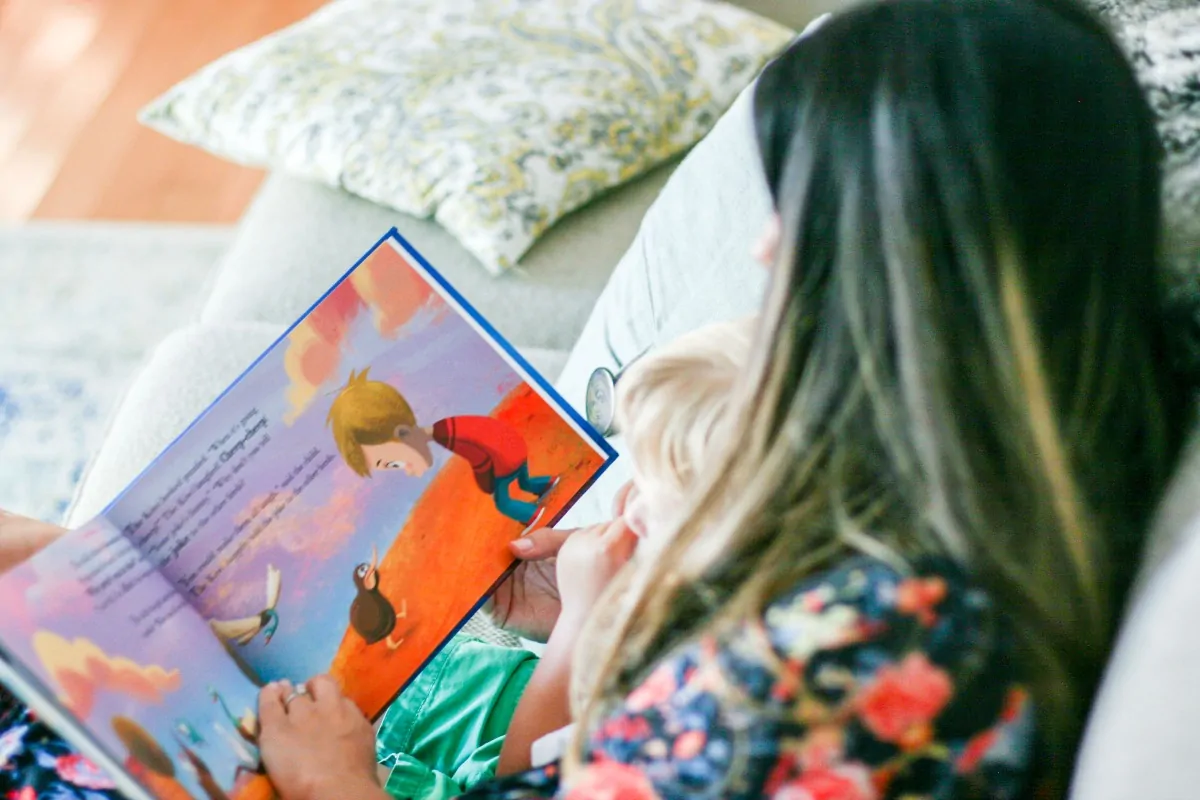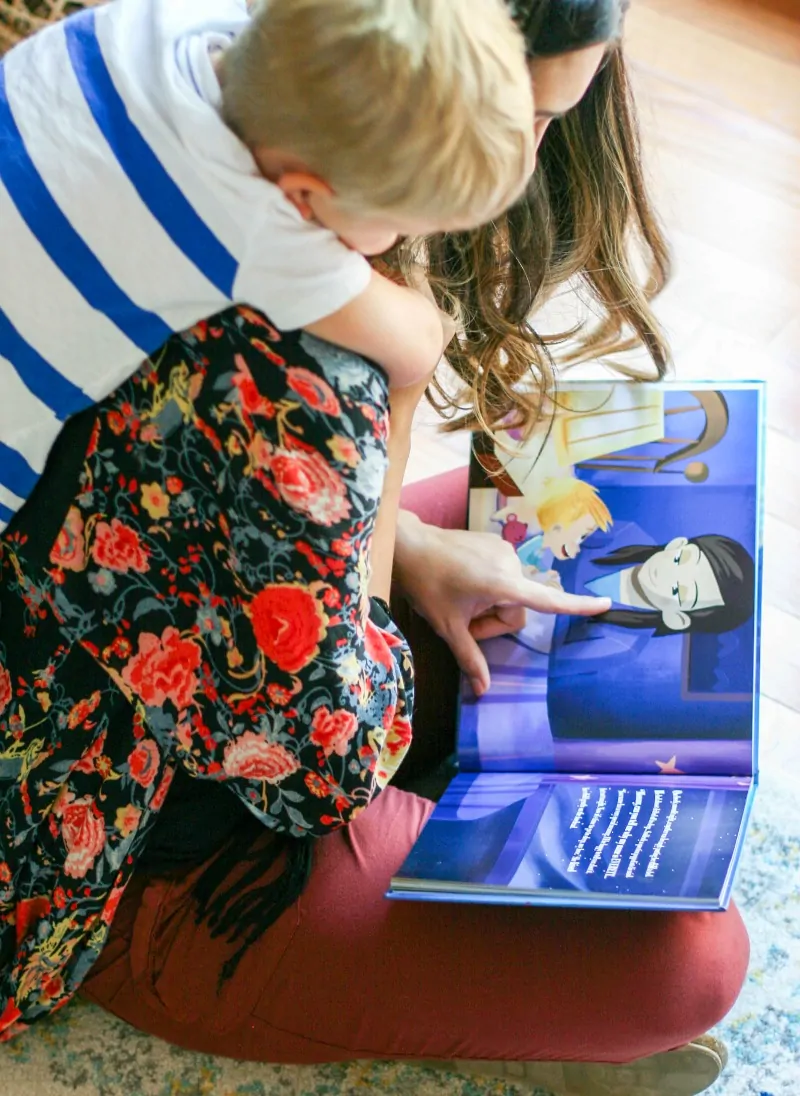 He was thrilled to see that he was the main character in the book, and his eyes lit up in wonder during the adventurous journey that transported him to faraway places featuring quirky characters and exciting scenarios.
With each turn of the page, he interrupted me to ask, "Is that me, Mommy?!" He absolutely loved seeing himself as part of the story and learning about the wonders of his name. The splendid part of this story is how it invites your child on an enchanting journey in search of the meaning of the letters in their name. Each letter is associated with an adventure, and each child's name creates an entirely unique tale.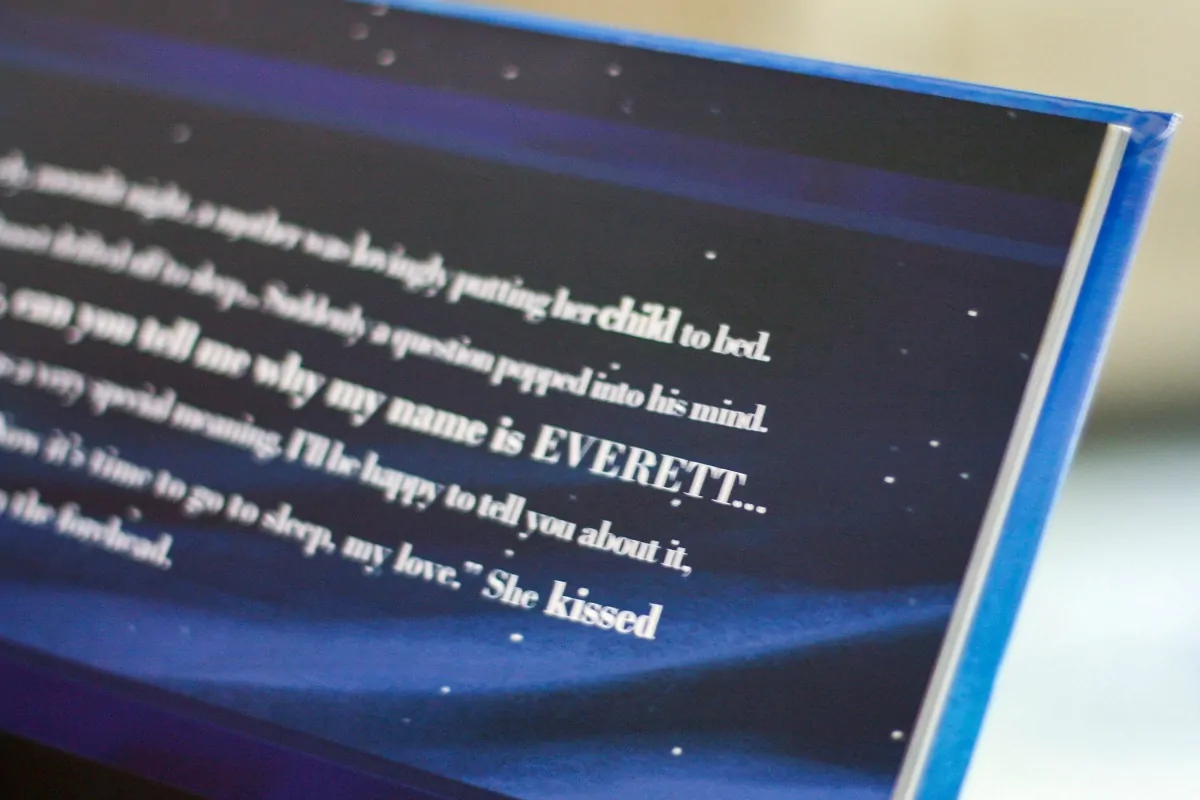 Everett loved hearing so many positive, encouraging attributes about himself throughout the book. It was like being on a treasure hunt with the discovery being his self-worth and value. The traits in the book to describe him were:
E – enthusiastic
V – versatile
E – energetic
R – reliable
E – ecstatic
T – tolerant
T – thankful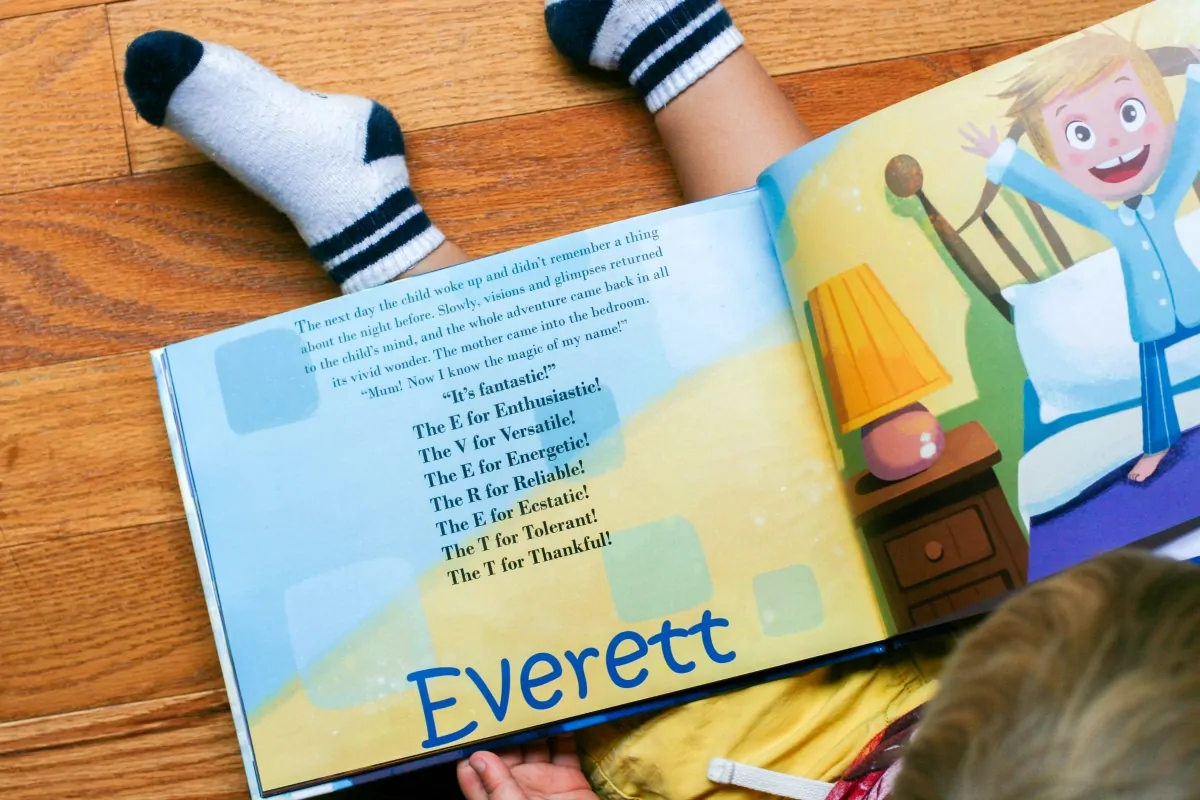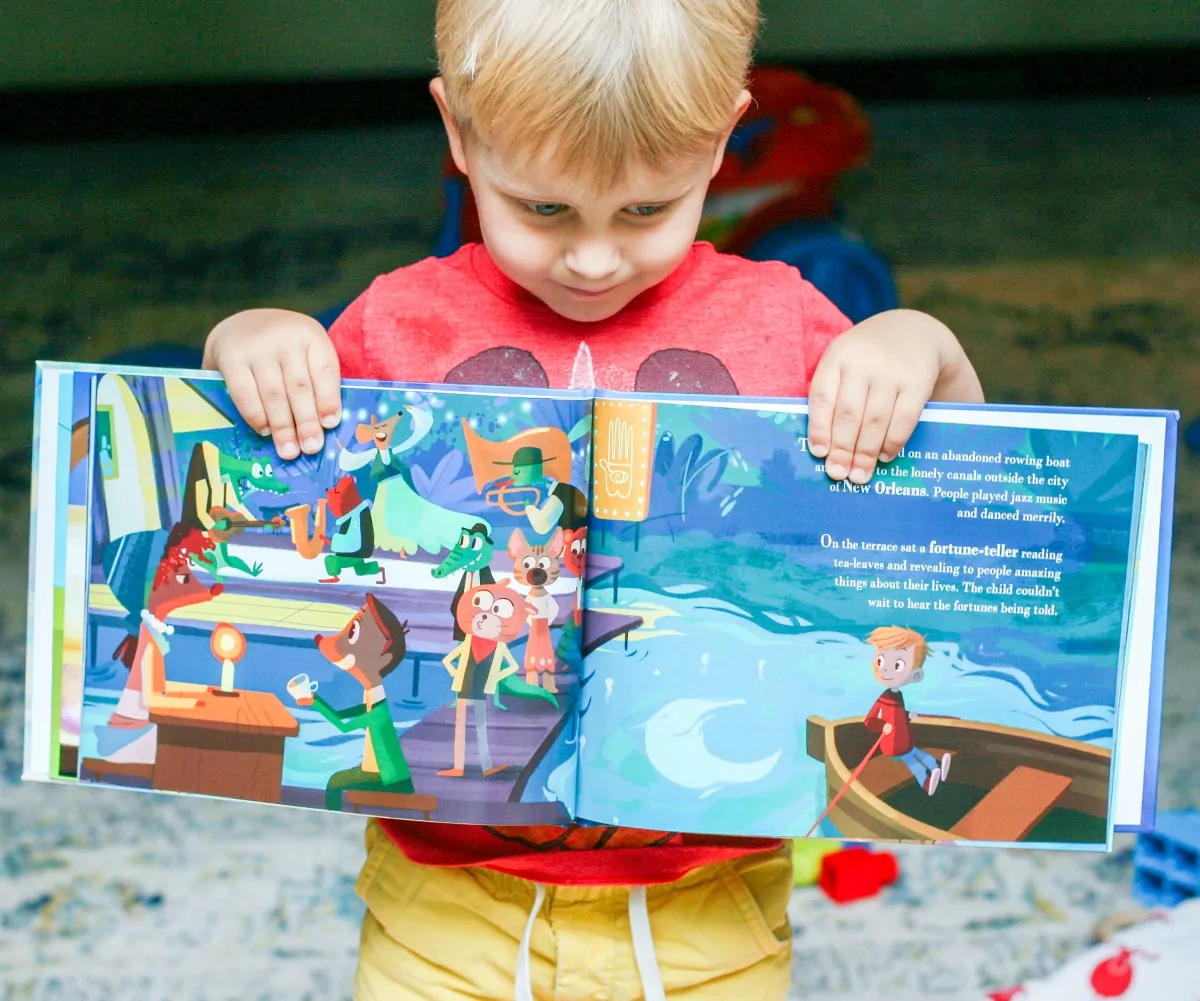 This story took him on quite a voyage – he cheerfully played with seals, got lost in a sandstorm delivering pizza, cheered up a sad rooftop violinist, cracked jokes with a group of Australian birds, climbed a stairway of clouds into the kingdom of Zeus, taught a group of mushrooms to be open-minded, and visited a mystical tree in the forest that reaffirmed just how special he was.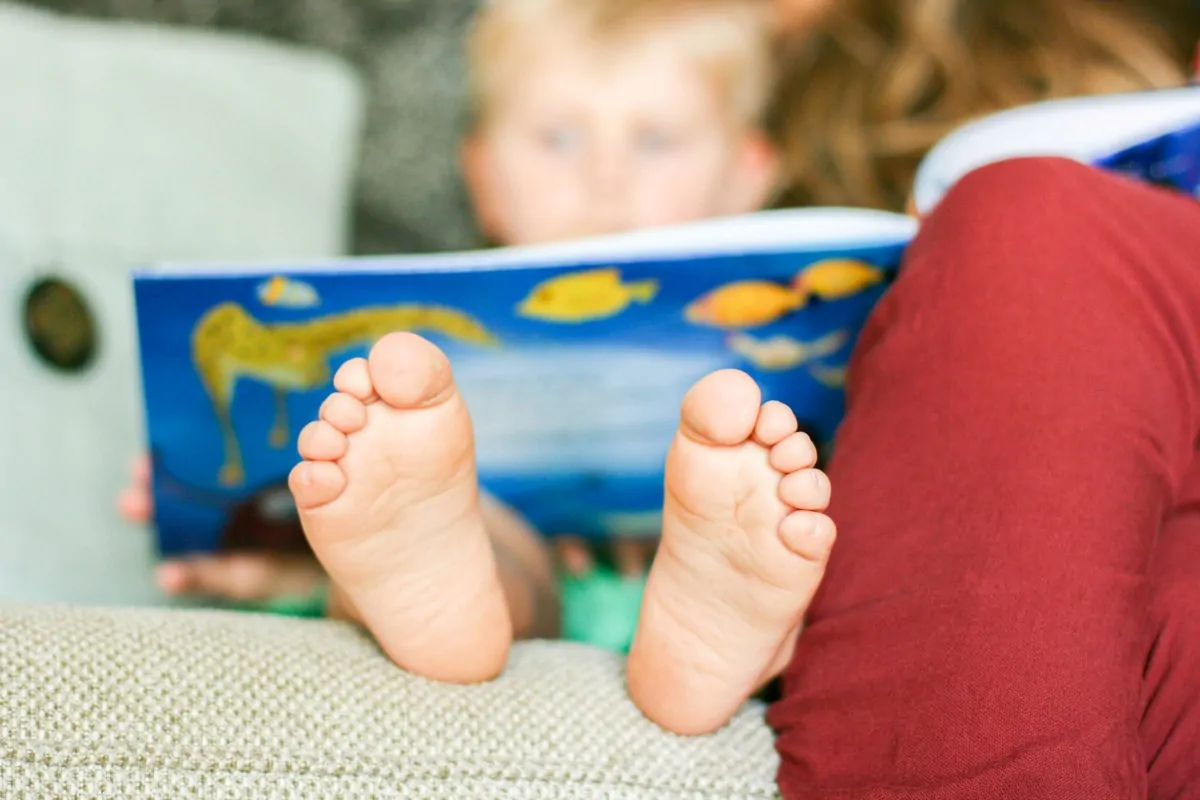 The Magic of My Name is customized to reflect your child using their name and physical characteristics. Through the website, you can enter your child's name, gender, skin color and hair color. Once your selections are made, you have the option to preview the entire story, and choose whether you would like the book to come in a hard cover or soft cover. The number of pages per book varies depending on each name, but each book is guaranteed to have at least 38 pages.
This personalized story would make an incredibly thoughtful gift, something that every child can treasure as their very own adventure. It instills significance for their name and helps them associate each letter with a positive attribute about themselves. As a mom, this book emphasizes everything that I want for my son- to fall in love with reading and to learn his own value through situations that encourage good character.
At the end of the story, the child proclaims, "Now I know the magic of my name!" This story will be one we that return to over and over again, not only because it's an entertaining journey, but because it affirms beautiful qualities about my son that we attribute to his character.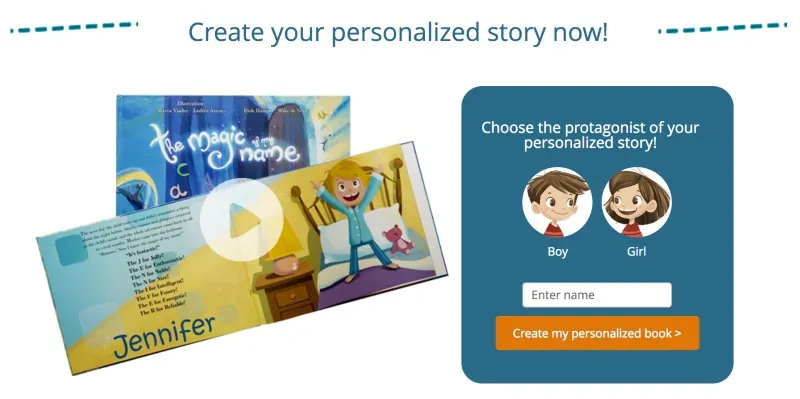 You can personalize your own copy of The Magic of My Name on their website www.themagicofmyname.com.
Follow the story creators My Magic Story on social media on Facebook, Twitter and Instagram.
Pin it for Later

Disclosure: This post is sponsored so extra thanks for reading.
Written by 5 Minutes for Mom contributor Kristen Hale, who blogs about living a playful and intentional life at Oy!