This post may contain affiliate links. Read my disclosure policy here.
You'll never guess these meatballs are gluten free! In this Gluten Free Parmesan Meatballs recipe, the veggies add tons of moisture and nutrition, and the gluten free oats are the perfect replacement for breadcrumbs.
We like to make an extra batch and keep them in the freezer for quick and easy meals.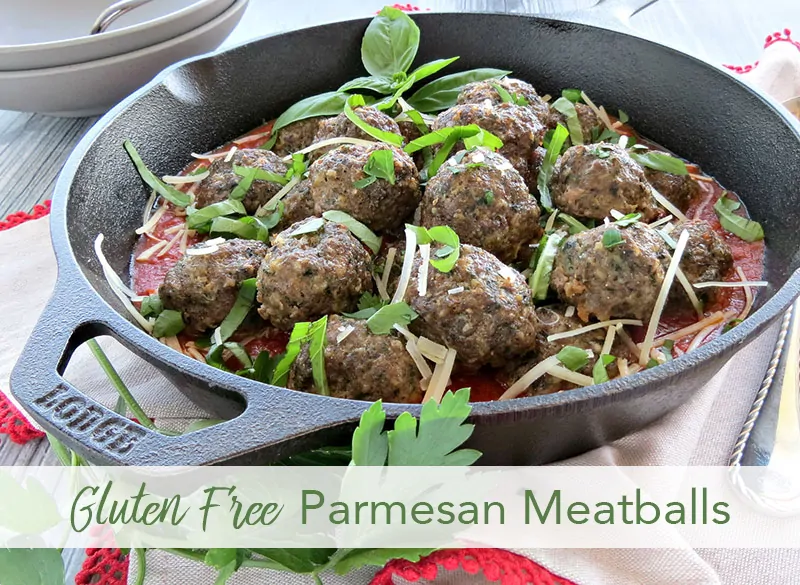 Cooking these until they are just done is the key to keeping them nice and moist. If you want to cook them in your sauce, bake them first, transfer to a pot of sauce, and cook on low for at least a couple of hours.
To keep this completely gluten-free, serve with gluten-free pasta or alone with a dollop of good quality ricotta cheese.
How to Make Gluten Free Parmesan Meatballs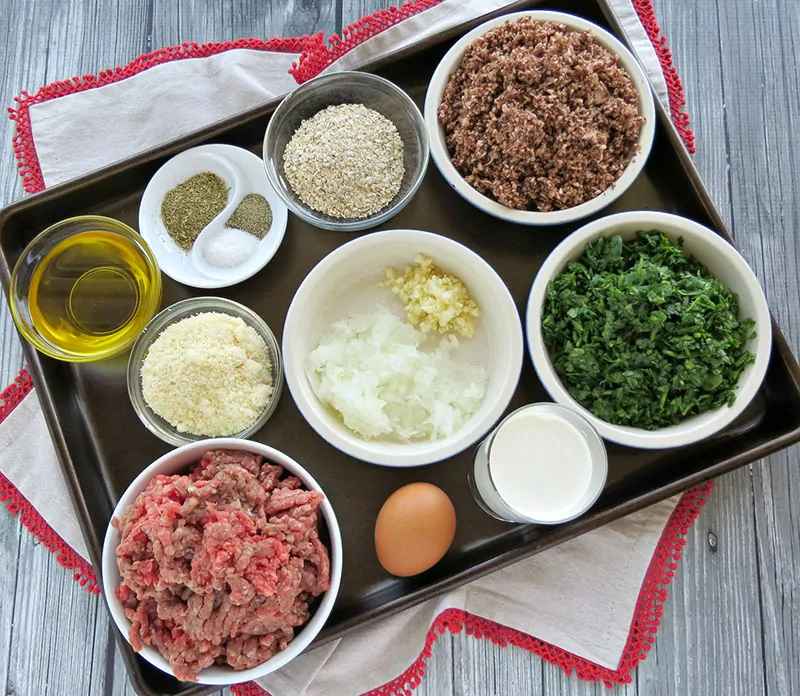 This meat mixture will feel very wet. Placing it in the refrigerator allows the oats to absorb some of the moisture, making it easier to roll. While it's in the refrigerator, you'll have a pocket of time to clean up your kitchen or prepare other dishes.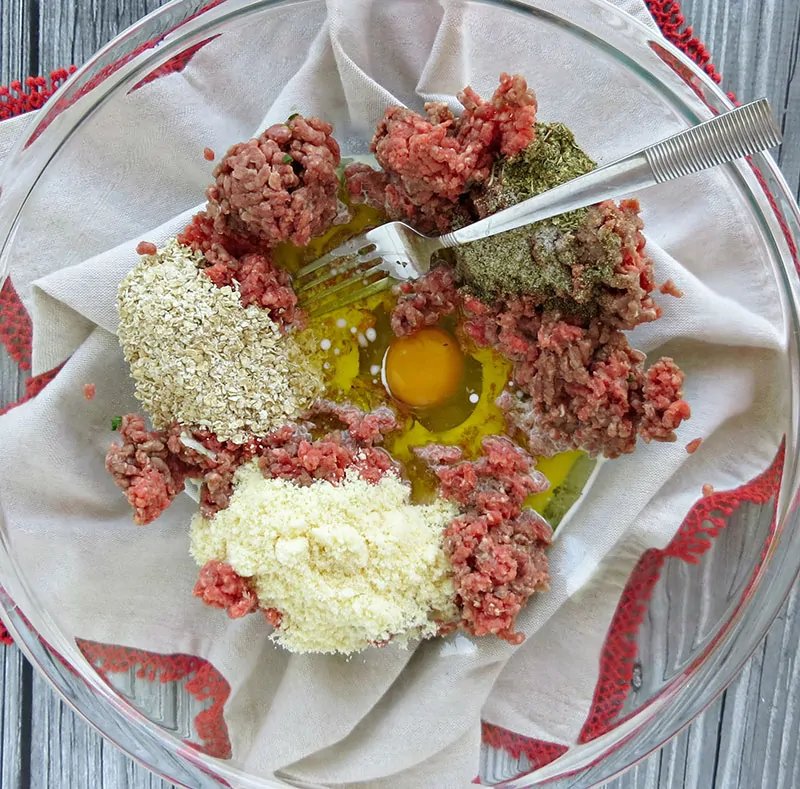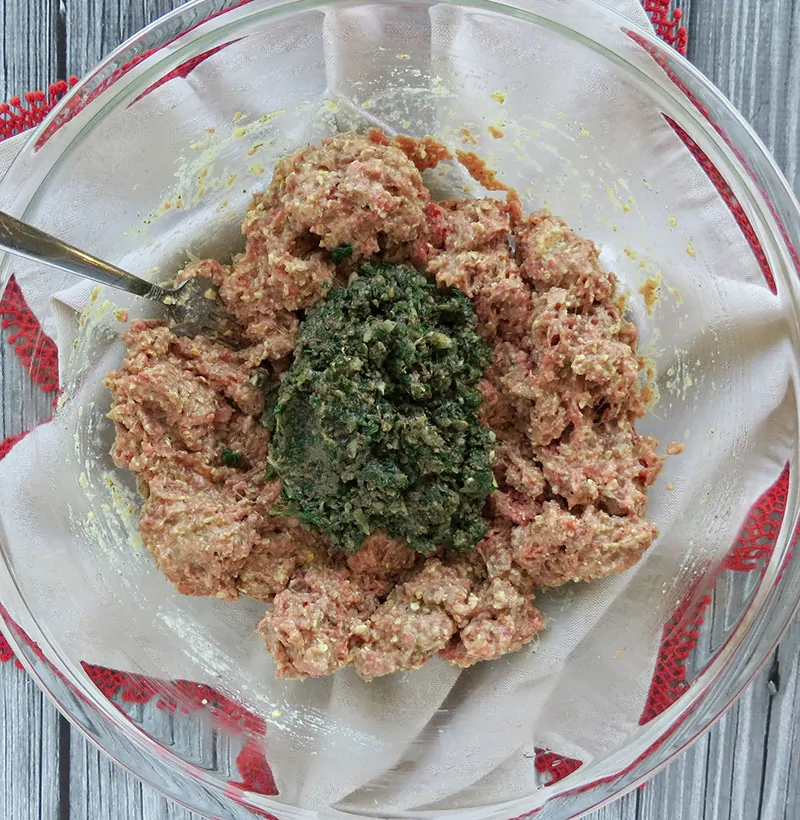 Using a scoop ensures uniform size meatballs that will cook at the same time.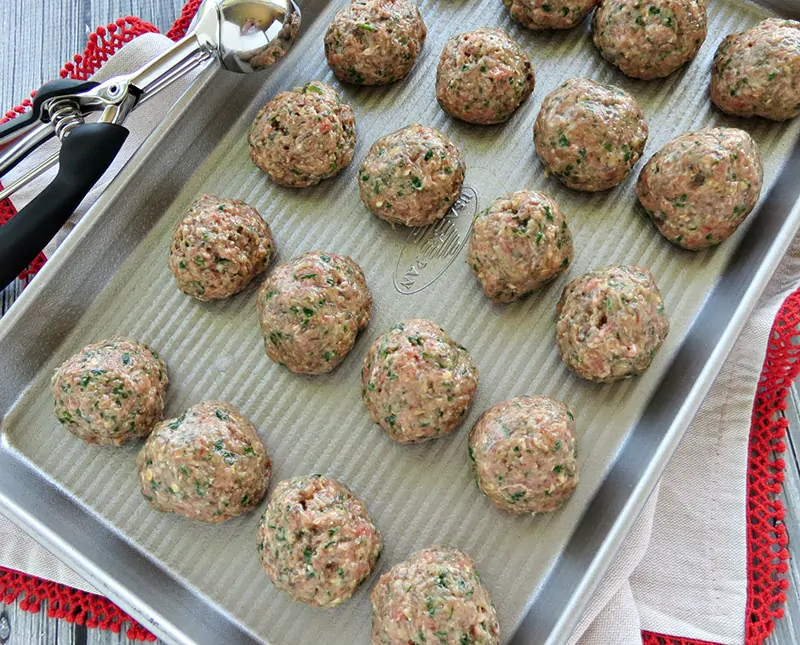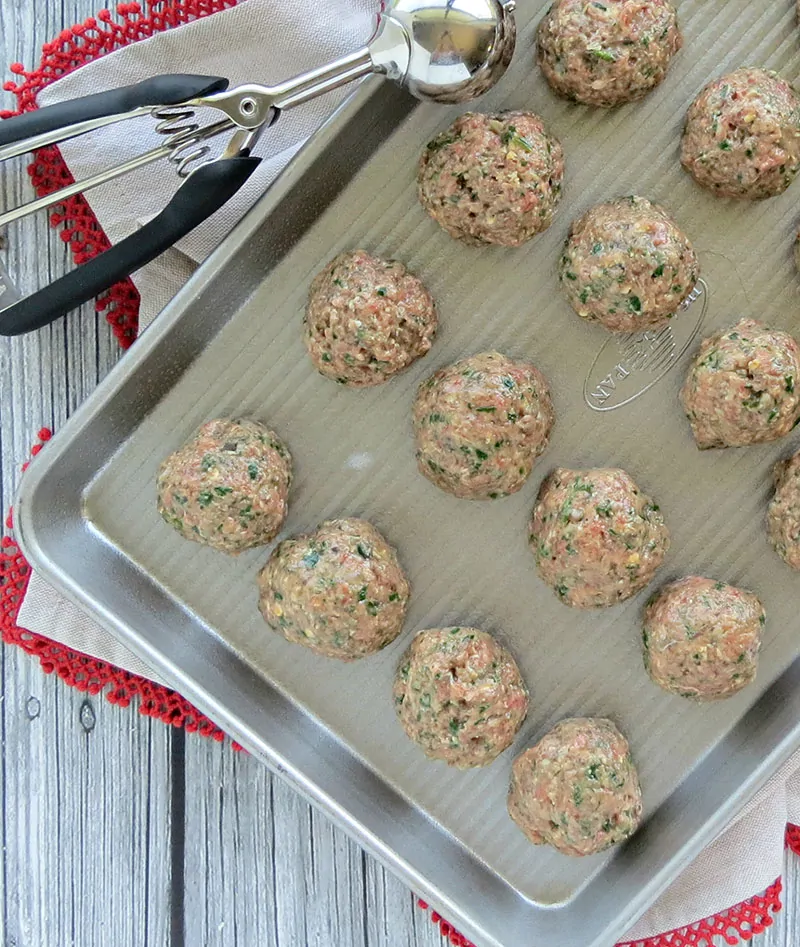 Note: The safe cooking temperature for ground beef is 160∞F. The residual heat will continue to cook the meatballs when they come out of the oven. Removing them at 155∞F ensures they don't get overcooked.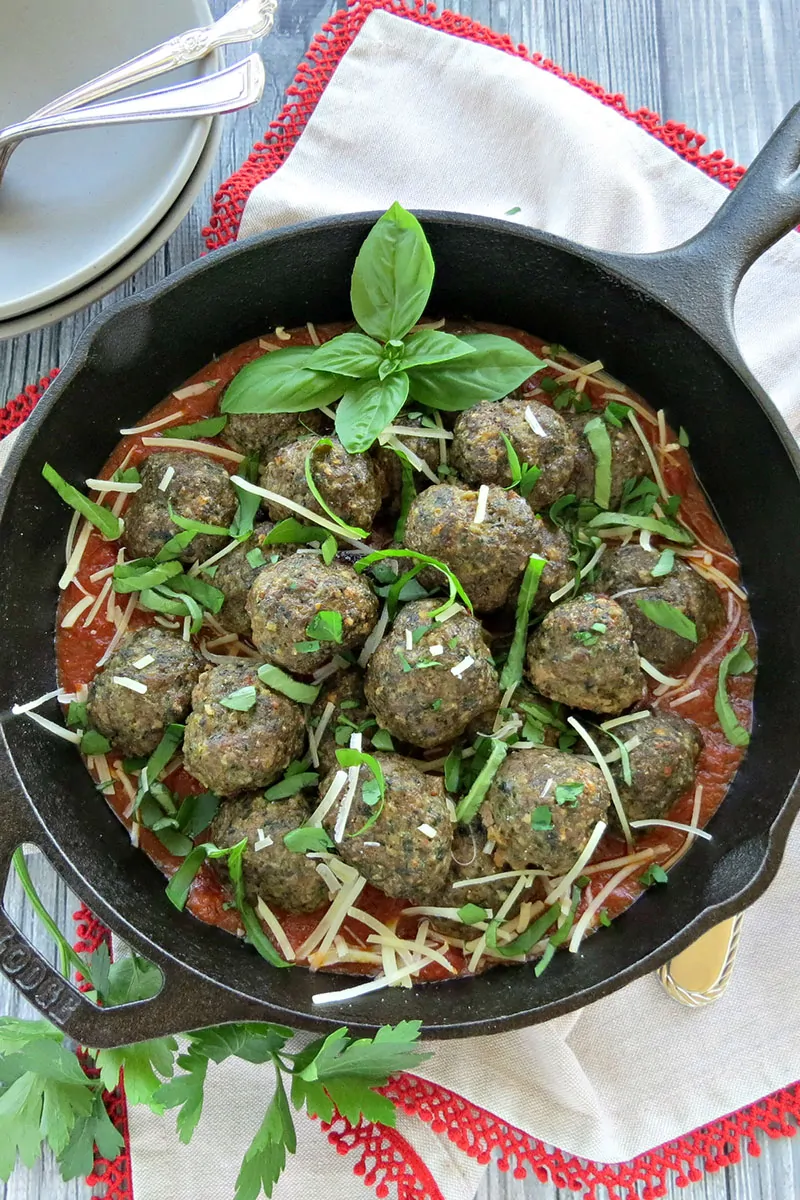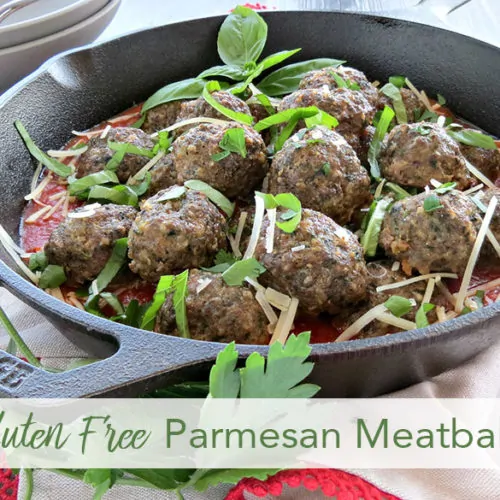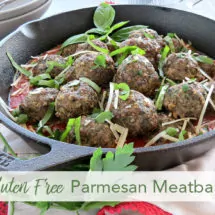 Ingredients
1 pound ground beef 85/15
1 cup spinach leaves packed and finely chopped
6 baby bella mushrooms minced (appx. 1 1/2 cups)
1/2 cup grated onion
2 garlic cloves grated
1/3 cup half-and-half
1 large egg
1/2 cup Parmesan cheese
1/4 cup olive oil divided
1/3 cup ground oatmeal
1 teaspoon Italian seasoning
1/2 teaspoon salt
1/2 teaspoon pepper
Optional: fresh basil parsley, and shredded Parmesan for garnish
Instructions
Preheat the oven to 425∞F

Add 2 tablespoons of the olive oil to a nonstick pan over medium-high heat.

When the oil is hot, add the mushrooms, spinach, onions, and garlic. Cook for approximately five minutes or until all the liquid has evaporated.

Remove the mushroom mixture from the pan and set aside to cool.

While the mushroom mixture is cooling, add the ground beef, Parmesan, oatmeal, half-and-half, eggs, remaining olive oil, and spices to a large bowl. Using a large fork or your hands, mix until thoroughly combined.

Add the mushroom mixture to the meat mixture and stir until thoroughly combined.

Place the meat mixture in the refrigerator for 15 minutes.

Spray a baking sheet with nonstick cooking spray, and form the meatballs. Using a small scooper, scoop out some of the meat mixture, gently form it into a ball, and place it on the pan approximately 1/2 inch apart.

Bake for 20 to 25 minutes or until no longer pink in the middle and a meat thermometer reads 155∞F. (see note)

To serve, sprinkle with fresh basil, parsley, and Parmesan.
Pin for later
Pinning and sharing is so appreciated!

Written by the team at 5 Minutes for Mom
Talk with me: @5minutesformom and Facebook.com/5minutesformom
Pin with me at pinterest.com/5minutesformom