This post may contain affiliate links. Read my disclosure policy here.
If you stand in the pet food aisle, staring at the different marketing messages and wondering what really IS the best pet food for your pet (and your budget), we are here with some help from Petcurean to decode pet food nutrition labels and decide what you want to feed your beloved pet. Thanks to Petcurean for sponsoring this post.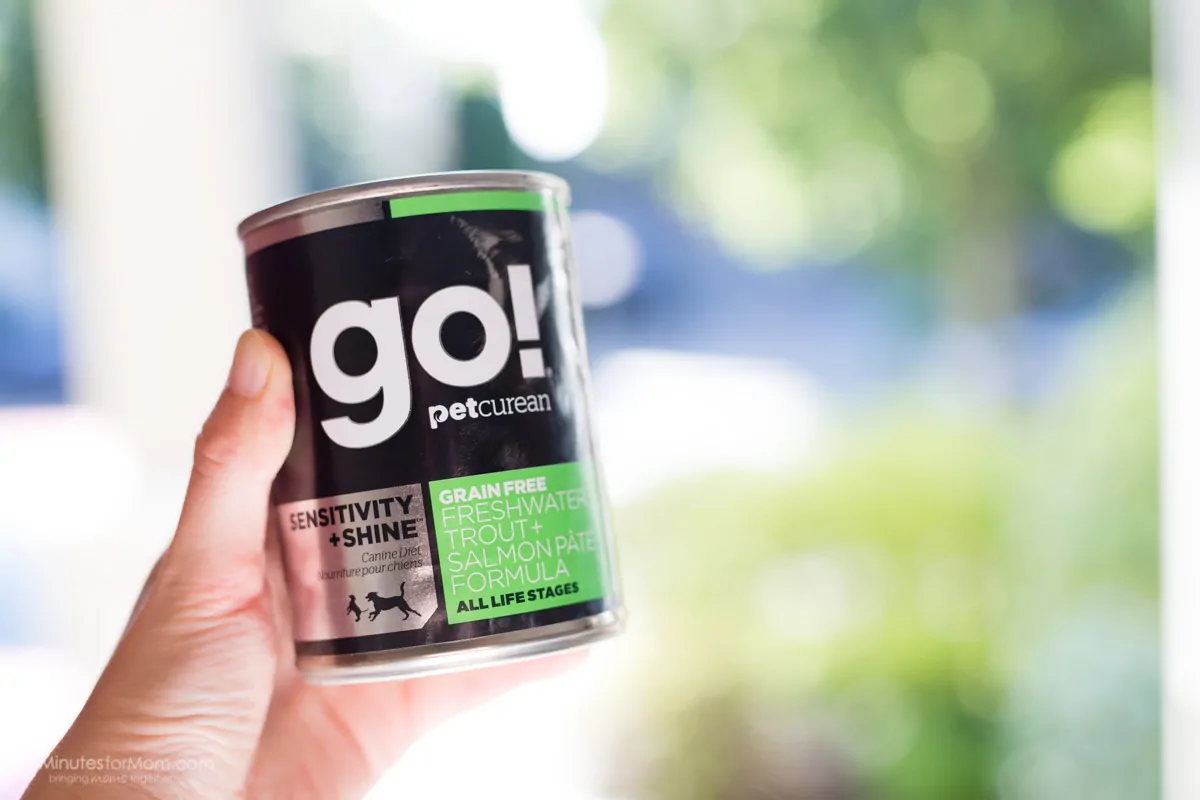 I know I am not the only pet owner who has had a hard time trying to decide what food to buy for my dog.
Have you ever asked yourself: Is there really a difference between economy and premium brands? What's the deal with serving sizes? And what does it mean to be MSC certified?
Nutrition labels and the different marketing messages on pet food packaging can be confusing.
But since we all adore our pets and want the best for them, we want to read and understand what we are choosing to feed them. So, the experts at Petcurean are sharing with us a quick and easy breakdown of the five main components of a nutrition label and what it means for you and your pet.

Ingredients Panel:
The ingredients list is probably the most recognizable portion of the nutrition panel. What some pet owners may not know however is that the ingredients are listed in descending order by weight, which means the first ingredient is the largest quantity and the last ingredient is the smallest.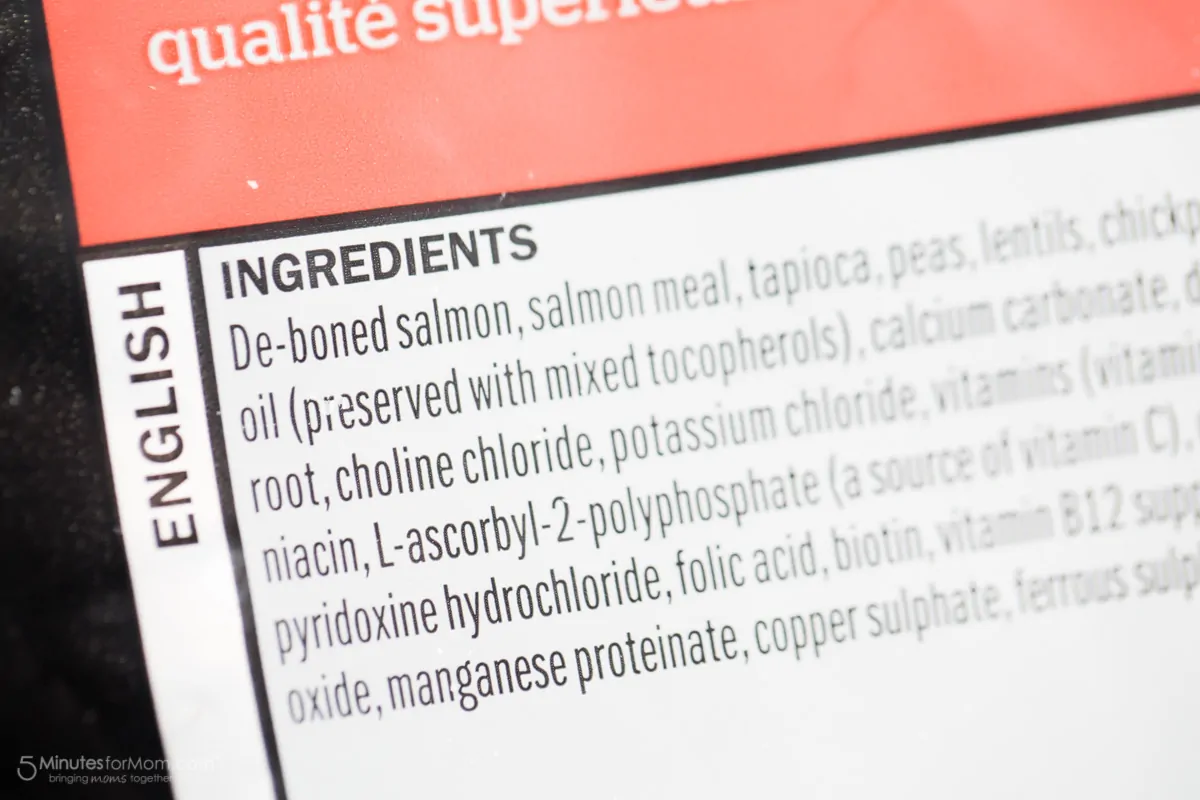 Tip: Buying economy brands of pet food is not always a money saver. Some economy brands use inexpensive ingredients that aren't highly digestible. This means you must feed your dog more portions of the food just to ensure they're meeting their nutritional requirements. In the long run, the cost per serving for a lower quality food is much higher than that of a premium food where your pet can get all of their nutrients from one serving.
Guaranteed Analysis:
This section provides information about the nutrient content of the food. It should include the minimums for Crude protein and Crude fat, as well as the maximum Crude Fiber and Moisture. Additionally, any nutrients highlighted on the packaging must be included in the guaranteed analysis.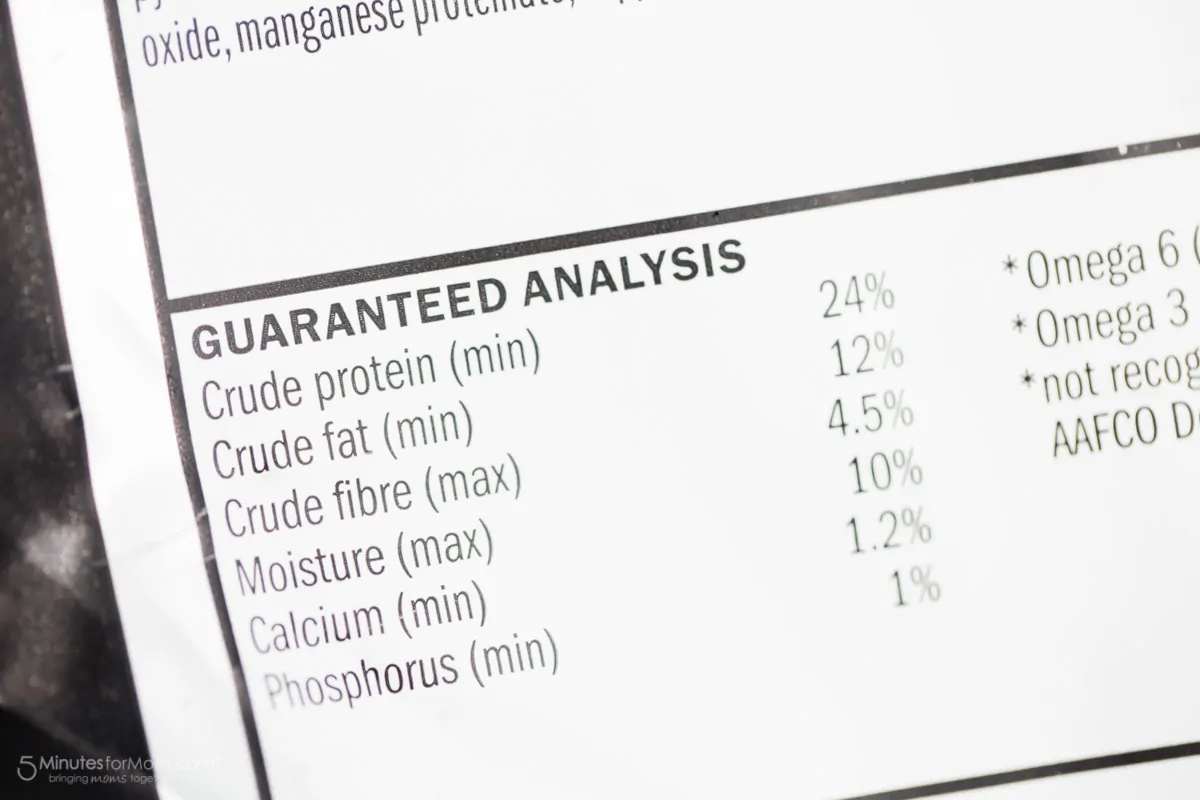 Tip: You can find the guaranteed analysis of a pet food product on a company's website or by contacting the company. Here's an example for Petcurean's GO! Sensitivity + Shine LID Venison Recipe For Dogs.
Feeding Guidelines:
The feeding guidelines should only serve as a starting point for deciding how much to feed your pet, as it heavily depends on your pet's size, age, and activity level.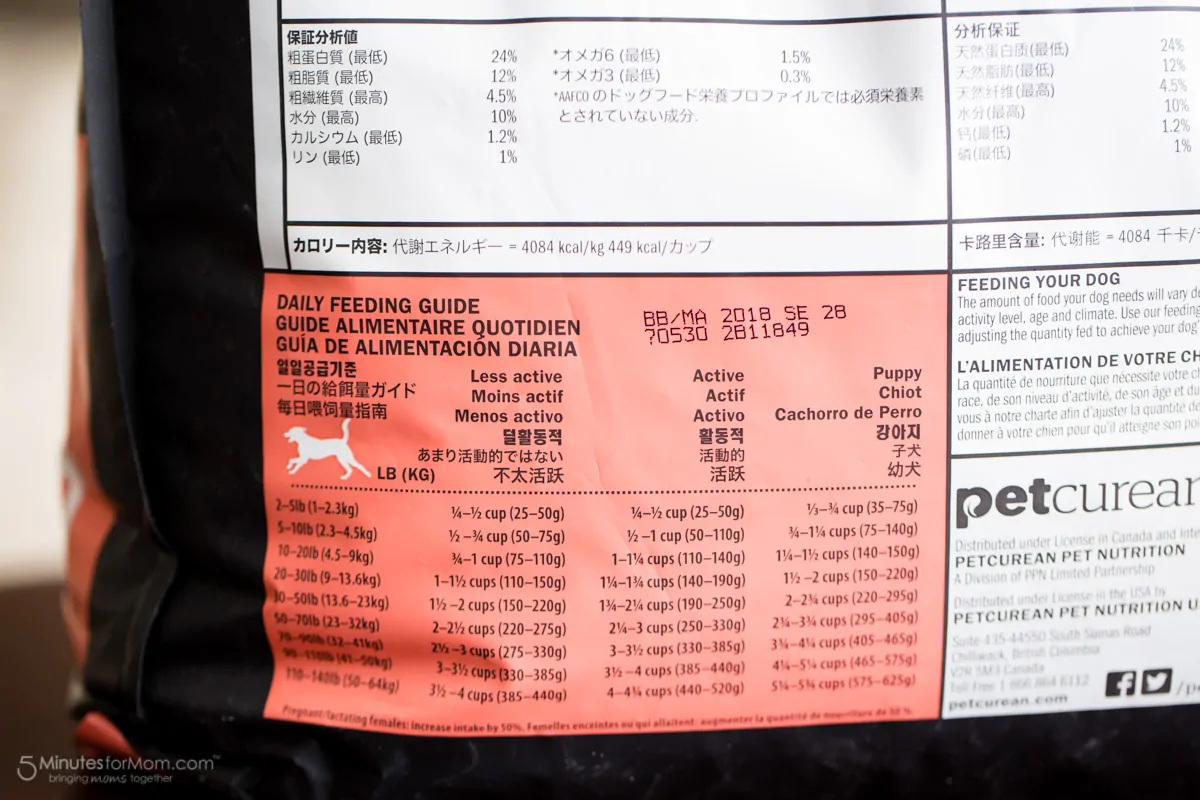 Tip: The best way to assess proper feeding is by calculating your pet's body condition score. You can find that out here.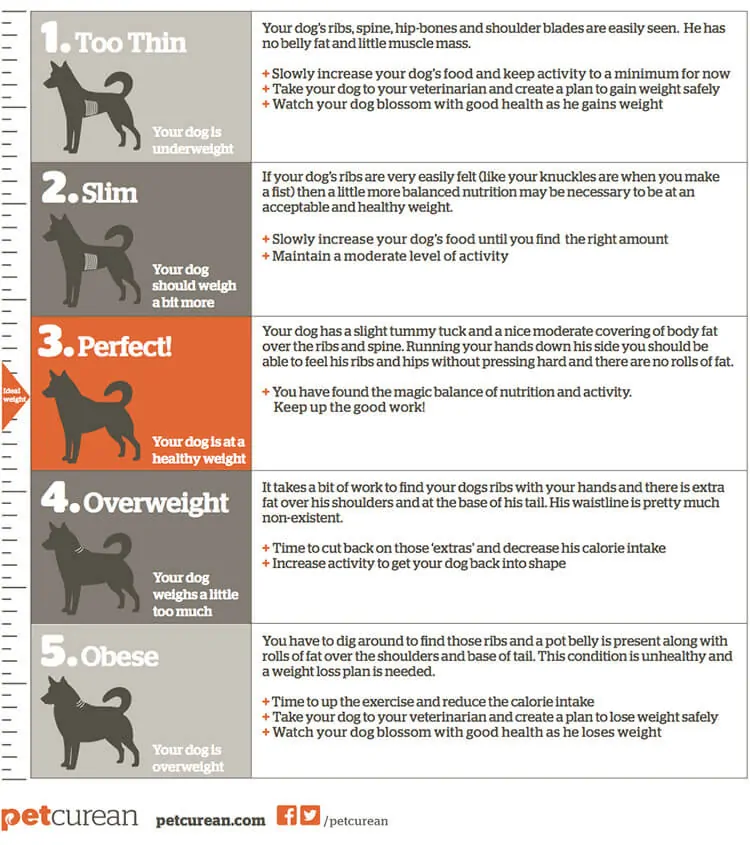 Nutritional Adequacy Statement:
This statement tells you if the food is complete and balanced, meaning it meets all of your pet's nutritional requirements. It will also tell you if the product should be used only for intermittent feeding or as a treat.
Tip: Pay attention to what stage of life this section recommends for feeding. It should be labeled for all life stages or for one stage in particular.
Certifications: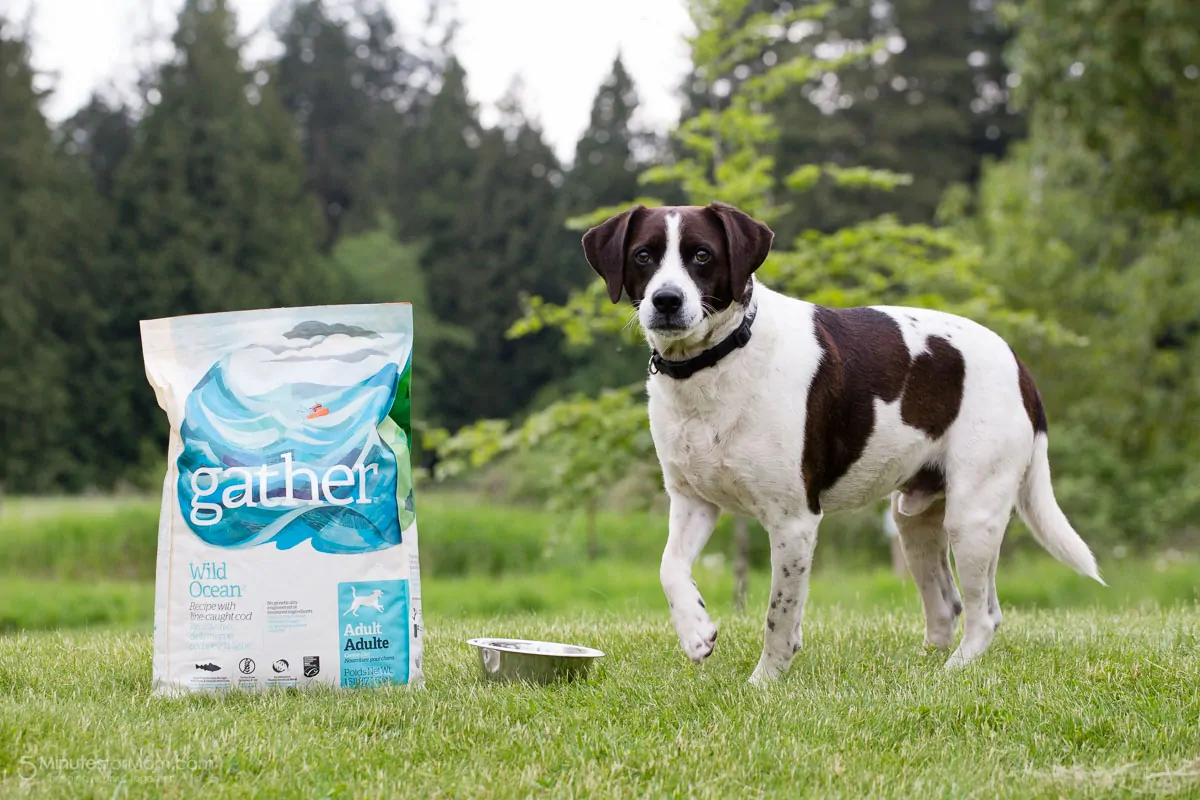 Organic: An organic certification means that the production methods comply with organic farming standards. The primary goal of organic production is to use farming practices that are sustainable and harmonious with the environment.
MSC: The Marine Stewardship Council is an independent international non-profit certification organization that promotes sustainable fishing practices. An MSC certification is based upon three principles: sustainable fish stocks, minimizing environmental impacts, and effective management.
Vegan: The primary criteria for a product to receive the Certified Vegan logo is that the producer must prove that no ingredients were sourced from animals, no animal testing was permitted, adequate segregation of vegan and non-vegan ingredients was ensured and adequate clean out procedures were followed in facilities that produce vegan and non-vegan products.
GATHER™ dog and cat recipes have received three different food certifications, Vegan, MSC certified, and Organic, to provide transparency about the ingredients that have been carefully selected for these diets.
Pin it for Later


Disclosure: This post is sponsored, so extra thanks for reading and sharing.
Written by Janice Croze, co-founder of 5 Minutes for Mom
Talk with me: @5minutesformom and Facebook.com/5minutesformom
Pin with me at pinterest.com/5minutesformom