This post may contain affiliate links. Read my disclosure policy here.
I have battled oily, acne prone skin for 30 years… but it was just a few weeks ago that I learned certain bacteria are good for your skin and you can actually use probiotics on your skin.
Since I've had such a long and difficult road with acne, I'm excited to share with you this new approach to skin care. This post is sponsored by Probiotic Action®. Please remember not to consider this as medical advice, but simply my research and opinions as a blogger.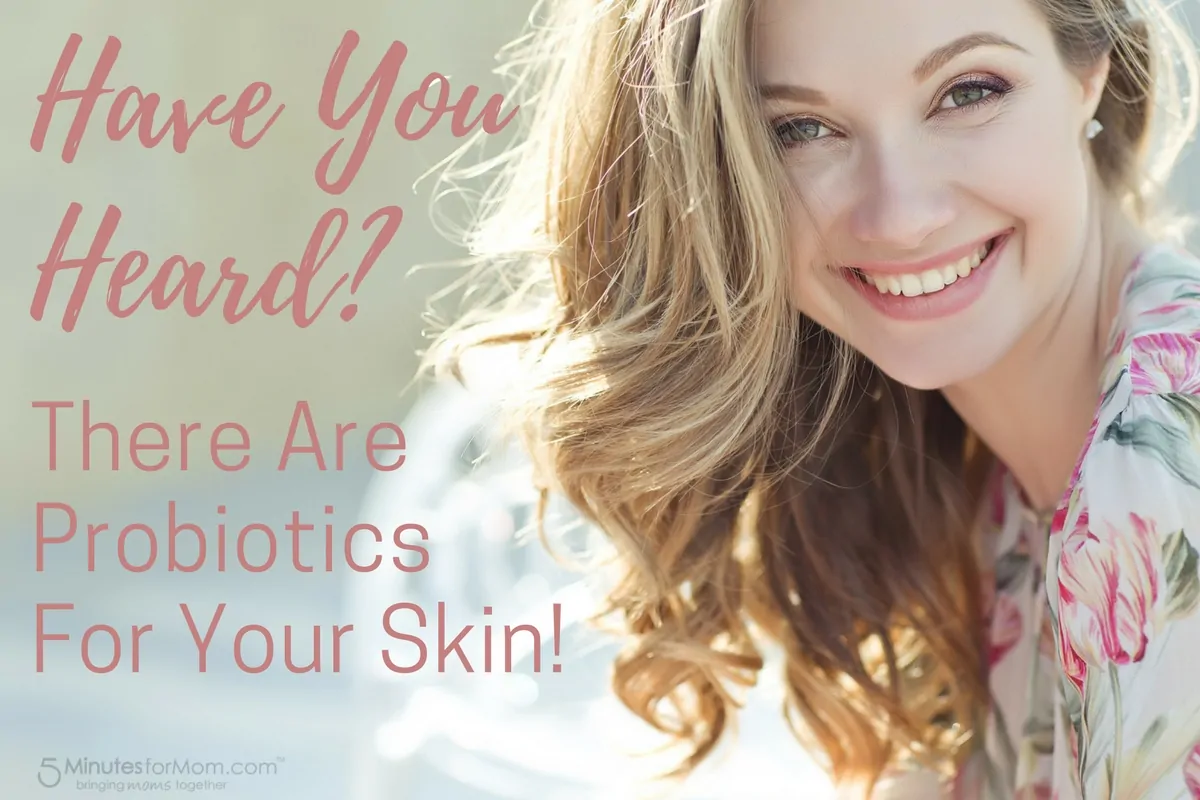 When you hear the word probiotics, do you immediately think of yogurt? I used to.
I think most of us these days are aware that our gut needs good bacteria to keep a natural balance so we stay healthy.
But, I don't think many of us ever considered that our skin needs a healthy dose of good bacteria to maintain the right balance of bacteria… on our faces!!! If the thought of a bunch of bacteria on your face seems a little gross to you, I don't think you're alone.
We usually think of bacteria as being something we need to wash away with the latest anti-bacterial soap. But the truth is our skin needs to maintain a good balance of bacteria.
The challenge is that we don't all naturally have the right balance of bacteria on our skin and that can lead to acne.

Research is revealing more about the role bacteria plays in acne and eczema and some skin care companies are realizing that probiotics can be applied to our skin.
One company leading the way is Probiotic Action®. They create 100% natural products at affordable prices to bring the power of good bacteria to skincare.
I sincerely appreciate that the creators didn't inflate the price to match high end skin care product pricing.
The Healthy Balance 2 Step Restoration Kit is only $24.85 US and contains a herbal cleanser and topical bacteria spray.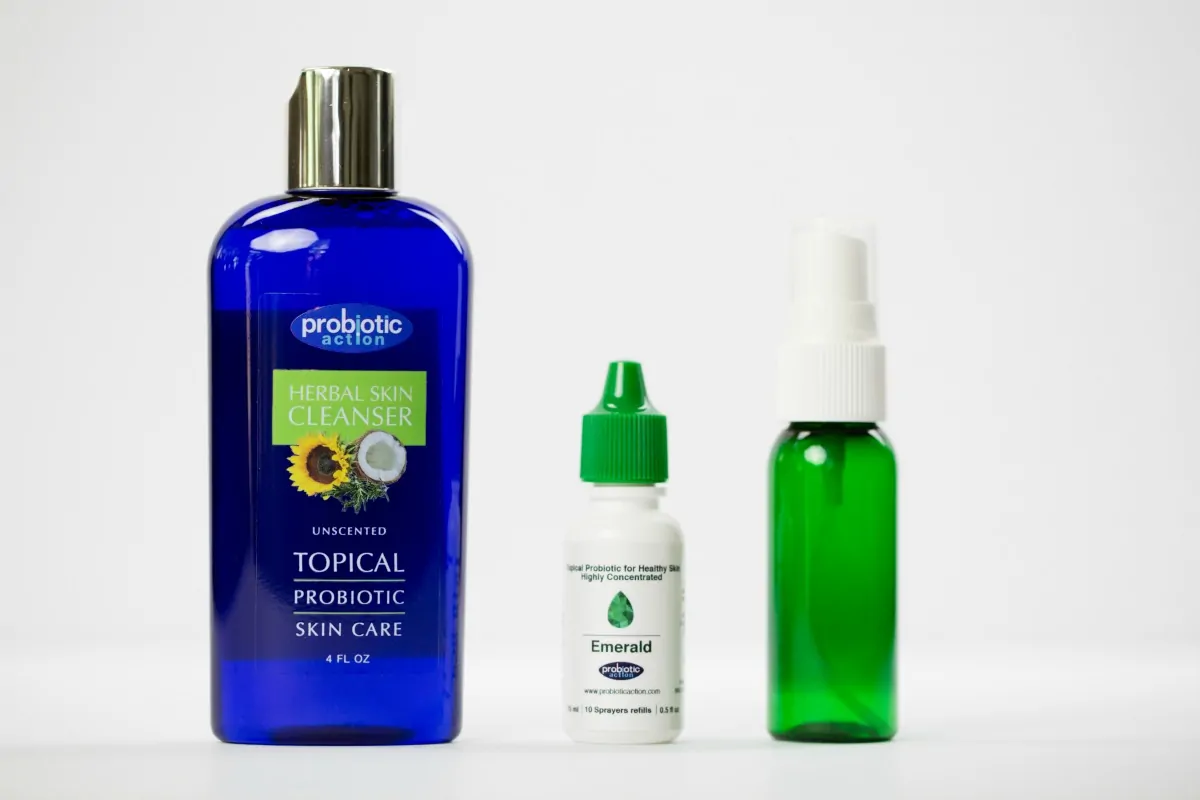 The Herbal cleanser is all natural and organic without Sodium Laureth Sulfate.
The topical bacteria spray contains a concentrated probiotic that works directly on the affected area of your skin.
How Probiotic Action® Works
Probiotic Action® is created from Bacillus Subtillus.
The ultra-concentrated Bacillus Subtillus is mixed with water and activated in a solution that delivers the probiotic to the skin. Even though Probiotic Action doesn't kill the P. acne bacteria, the beneficial healthy bacteria eat the excess skin and toxins that the P. acnes need in order to thrive.
This "good" bacteria effectively starves the P. acnes and gets rid of the dead bacteria.
When the bacteria on your skin is in balance, you are more likely to be protected from bad bacteria, free radicals, and pollutants.
Since acne happens when the skin is out of balance with more bad bacteria than probiotic bacteria, reducing the P. acnes bacteria population is an important step in controlling acne.*
This video explains more about how probiotics can help your skin…
Using Probiotic Action® is so easy.
To use the Probiotic Action Topical Treatment Spray, just spray it 2 to 3 times a day on the affected area, and let it dry. It's a completely natural water-based product without any harsh chemicals. It acts to reduce the number of bacterial pathogens (agents that produces disease) and cleans your skin at a microscopic level.
Probiotic Action Topical Treatment Spray has just 2 ingredients: Purified water and Bacillus Ferment.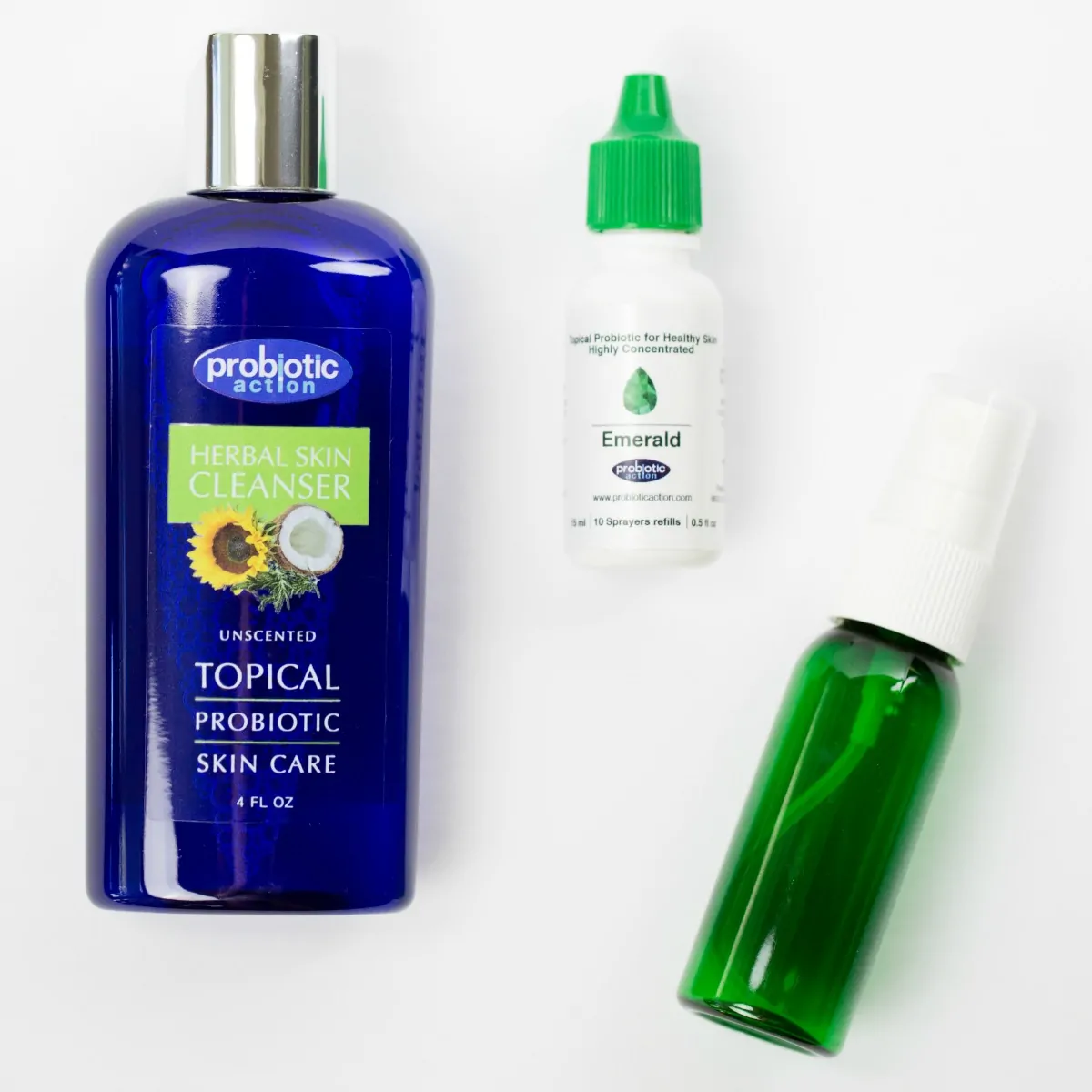 Great for Teenagers
While I'm thrilled to use Probiotic Action® to control my oily skin that is still prone to adult acne, I'm mostly thankful to have discovered this product now because my 12 year old daughter is just starting to show the early signs of teenage acne. I really want to do everything I can to help her take care of her skin and prevent acne.
She has the most sensitive skin and I've been using the Probiotic Action spray on her face for a few days so far. I can tell that the spray is truly sensitive, because her skin has reacted well to it. I'll continue having her use Probiotic Action and Janice is going to get her teenage son to start using it too.
I truly believe that paying attention to our teenagers' skin and their concerns with acne is so important.
Coupon Code
Use our exclusive coupon code to get 15% off on all probiotic action products…
15% off coupon code: BE5RP8JULHL0
Giveaway
We're giving away a Prize Pack containing THREE (3) Kits of Probiotic Action Healthy Balance 2 Step Restoration Kit… enough to last you about 4 or 5 months.
If you'd like to win the set of 3 Probiotic Action Healthy Balance 2 Step Restoration Kits, please leave us a comment letting us know if you've ever heard of using probiotics on your skin and why you'd like to try Probiotic Action. Then complete your entry using the form below.
Pin it for Later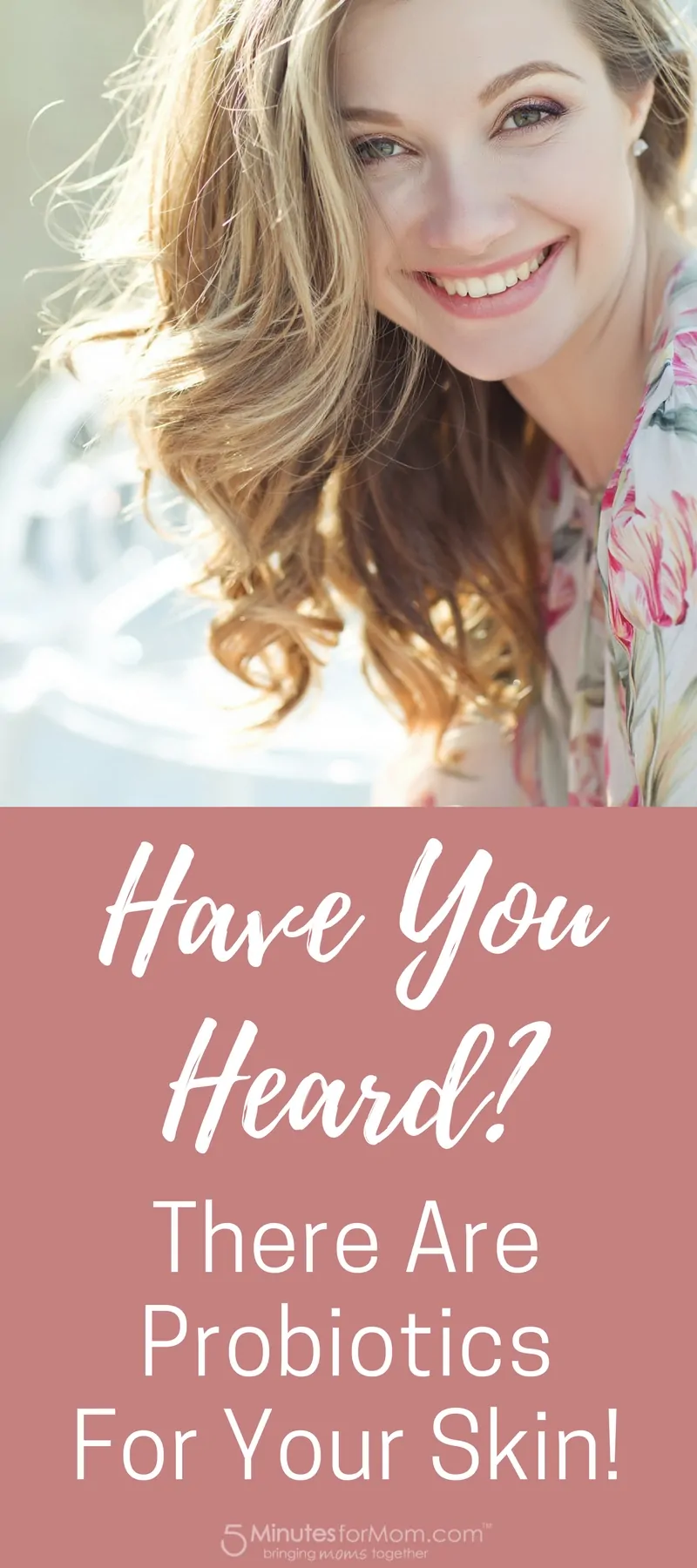 *These products and statements have not been evaluated by the US. Food and Drug Administration. This product is not intended to diagnose, treat, cure or prevent any disease.
Disclaimer: This post is not medical advice. It is sponsored by Probiotic Action®
Written by Susan Carraretto, co-founder of 5 Minutes for Mom
Talk with me: @5minutesformom and Facebook.com/5minutesformom
Pin with me at pinterest.com/5minutesformom