This post may contain affiliate links. Read my disclosure policy here.
When summer heats up, pets need our help to keep them safe, cool, and healthy. Here are some important ways you can keep your dog feeling their best this summer season. Thanks to Petcurean for sponsoring this post.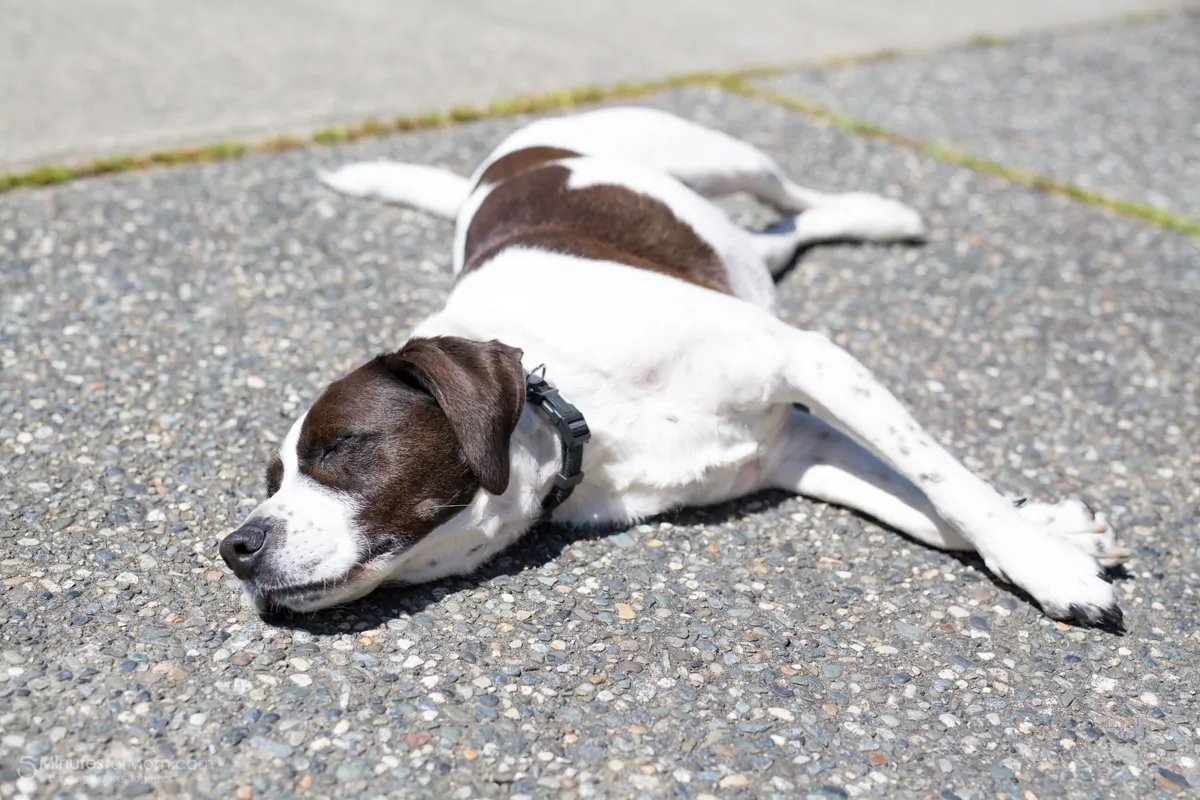 There is nothing like lying out, baking in the summer sun… add in a tummy rub and my dog AJ is in pure heaven.
Yes, my little hound loves the sunshine. On warm days, he stretches out on our driveway, getting a double hit of heat from lying on the hot cement with the sun beating down on him.
When I try to coax him inside, he looks at me with those eyes… "Mom, don't be cruel. There is no way I am moving. Bathing in sunshine is where this hound belongs. Now stop this silly talk of going inside and start rubbing my tummy…"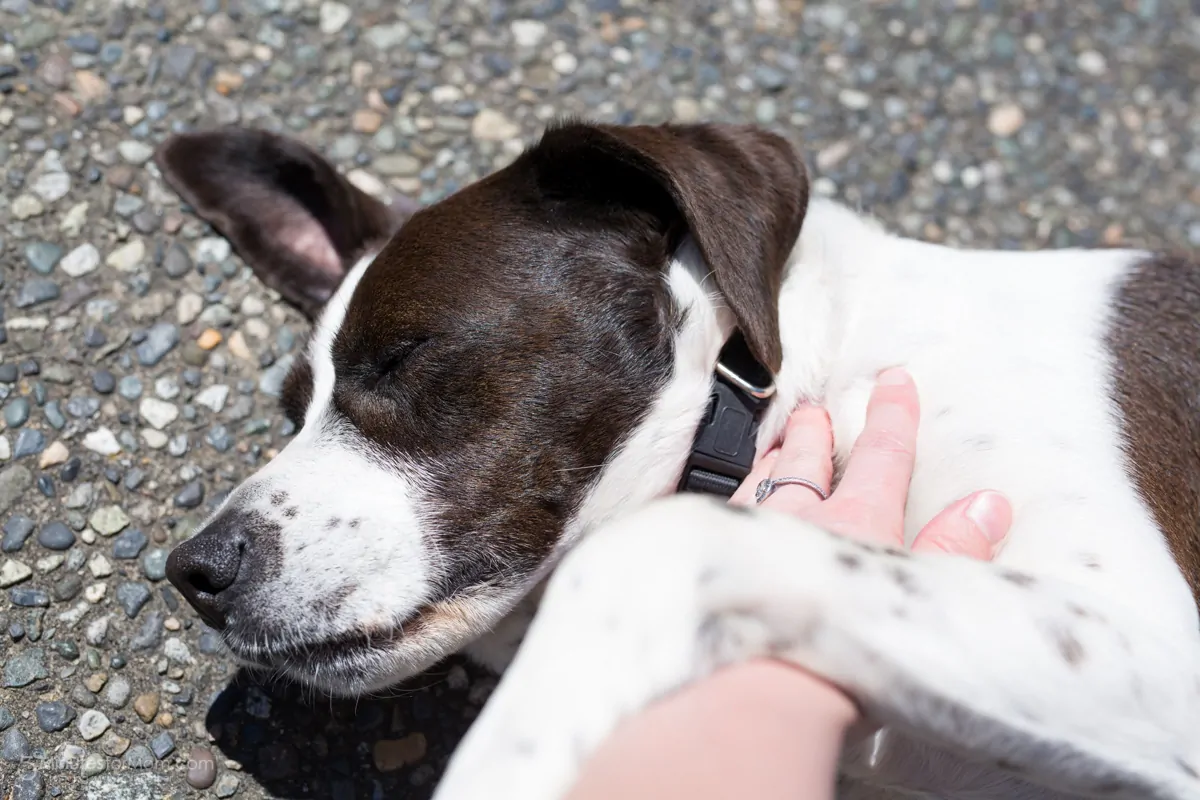 But eventually, even my AJ will agree that the sun can get a little hot. Thirsty and overheated, he will pick himself up and retreat inside for a drink.

If we are out for a walk or playing at the dog park, he will find some shade and plop down in the cool grass, gratefully lapping up the water I bring for him. Yes, if I lead this dog to water, he will drink.
Since the summer sun is finally here, Petcurean wanted us to share with you these tips for keeping your dogs happy and healthy this summer.
Keeping Hydrated
Regardless of the season, animals always need to have access to fresh water. But in the summer months, keeping dogs hydrated becomes even more critical. With hotter temperature, dehydration can happen more quickly than you might realize.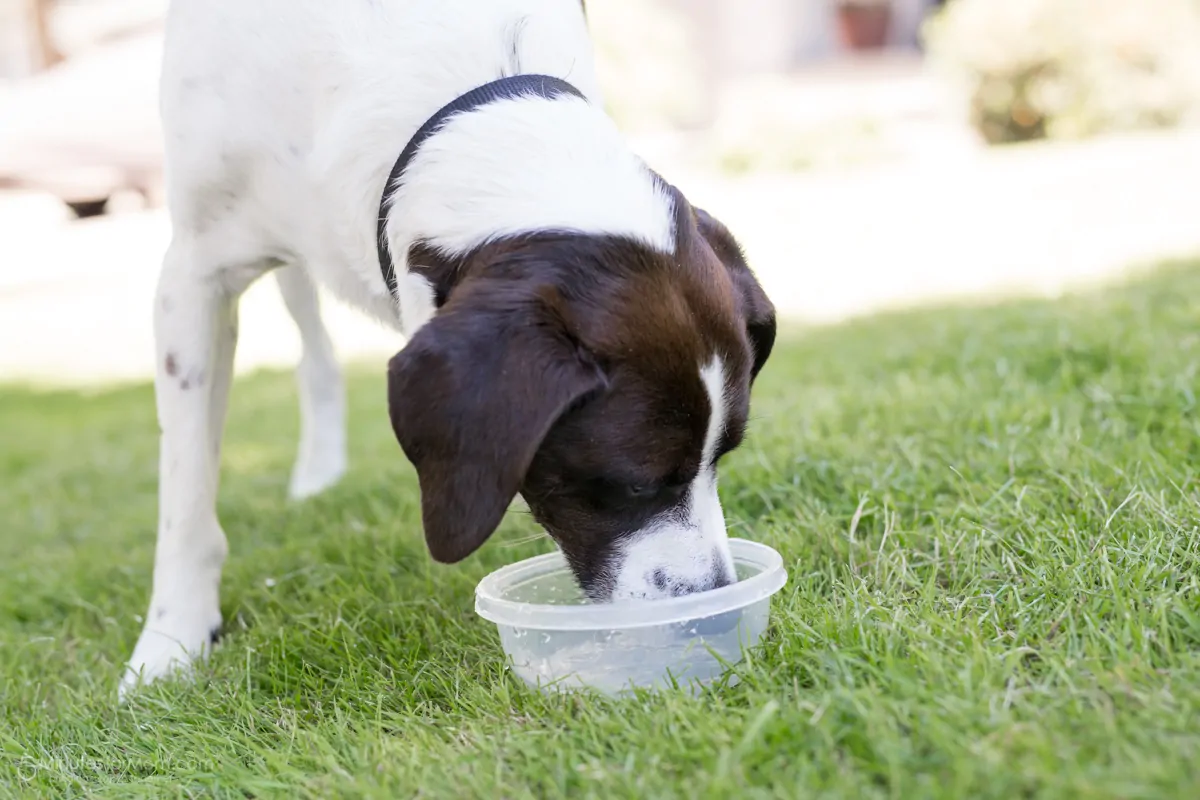 When you head out for long walks or hikes, be sure to pack water and a collapsible water bowl for your dog. And if you are outside playing, whether at the beach or in the back yard, ensure you have fresh water available for your pet.
On the Road Again
When you are packing for a road trip, don't forget to pack food for your pooch too!
Since dog's digestive systems can be sensitive to changes in food, it is a good idea to plan your dog's diet before you leave home.
If you are only going to be travelling for a few days, bring enough food and treats (Petcurean's SPIKE treats are a great on-the-go treat) for your trip so your dog doesn't have to adjust to changes in their diet.
If your plans keep you away from home for longer, you may need to purchase dog food while you are away. Many pet food brands offer store locators on their website so that you can plan where to pick up your dog's favourite food.
Hot Weather Safety
Did you know that dogs can burn in the sun just like people can?!?
White, light-colored, and thinly coated dogs are more prone to sunburn. To prevent sunburn, you should regularly apply a waterproof sunscreen formulated for babies or pets.
Fortunately, pets like to take advantage of the shade. So help your pet out and find a shady spot to place a cool mat for your dog whether in your yard, at the beach, or during trail breaks.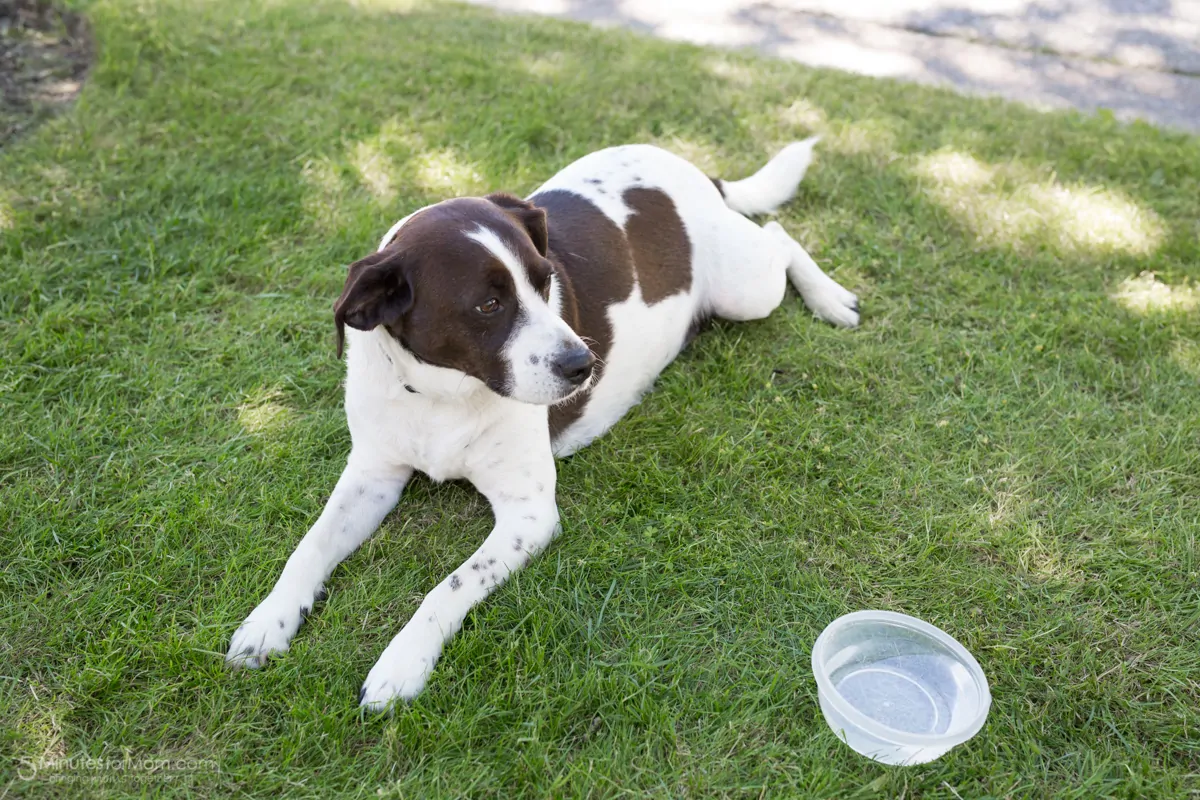 Another important thing to consider for your dog is how hot is the ground? If you have ever tried to walk across a hot beach barefoot, you know that sun-baked surfaces can get burning hot. Since our dogs are not wearing shoes, remember that outside surfaces heat up quickly in the summer sun and can burn your dog's footpads.
To keep things comfortable and safe for your dog, on hot days walk your dog in the morning or evening, or in shaded areas. Before you venture out, test the ground by pressing your hand to the surface for 30 seconds. If it is painful for you, it will also be painful for your dog.
For more hot weather tips, check out this blog post with great ideas on how to keep dogs cool in the summer.
Finding a Pet Sitter
Finally, if your pet can't join the trip, here are some tips from Petcurean for selecting a pet sitter:
Things to Consider When Choosing a Pet Sitter
A Guide to Hiring a Pet Sitter
And if you just don't want to leave your pet being, here are some pet Friendly vacations — Summer vacations can include the family pet!
Pin It For Later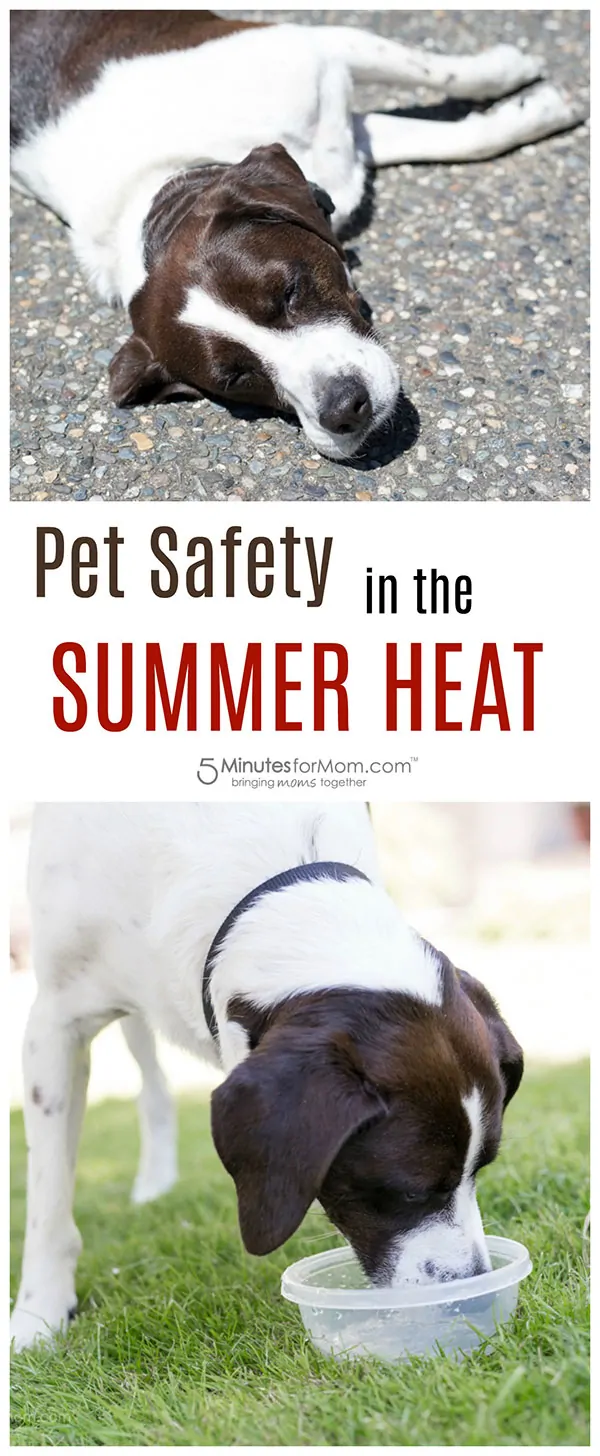 Disclosure: This post is sponsored, so extra thanks for reading and sharing.
Written by Janice Croze, co-founder of 5 Minutes for Mom
Talk with me: @5minutesformom and Facebook.com/5minutesformom
Pin with me at pinterest.com/5minutesformom