This post may contain affiliate links. Read my disclosure policy here.
As summer approaches, do you find your spending starts to increase? Suddenly your kids need new summer wardrobes and you have to sign them up for expensive summer camps and activities. Even sunscreen costs a bundle.
And as you're spending all that extra cash getting ready for summer, in the back of your mind, you're thinking about how back-to-school shopping is just around the corner.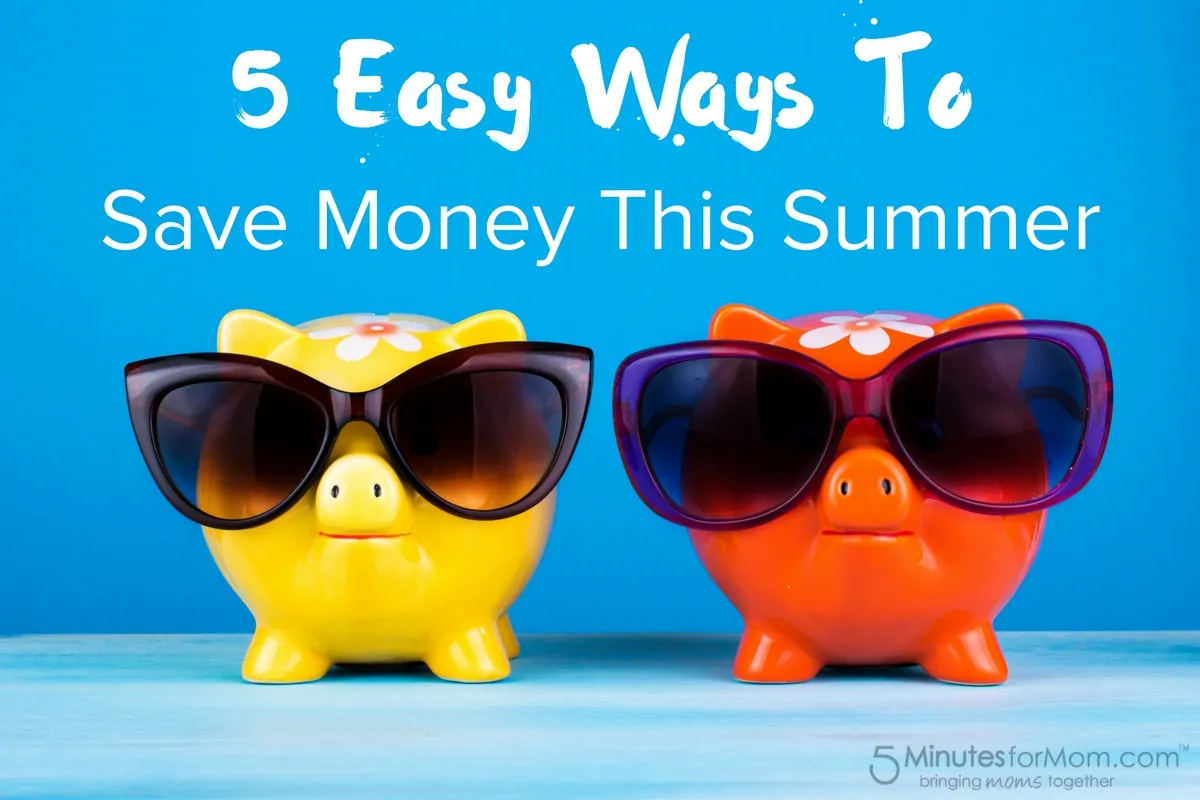 We feel your pain. Kids are expensive all year round, but summer can be especially hard on your budget. So in this post, sponsored by Coupon Dash, we're sharing 5 easy ways for you to save money this summer.
How can you save money this summer?
1. Avoid buying everything all at once.
Unfortunately, I was not able to follow this important piece of advice this year.
My girls, Sophia and Julia, ages 9 and 12, just left for a 3 week trip to Italy with their Dad to visit family. So over the last couple of weeks, I had to spend a ton of money suddenly stocking their new summer wardrobes all at once.
It's expensive to buy a full new summer wardrobe for a 12 year old who has grown so much that she can't fit into a single item from the previous year. While Sophia can wear many of Julia's hand-me downs, my guilt goes into overdrive when I'm buying new clothes for her older sister and I end up buying extra clothes for Sophia, even though she doesn't need them.
If you're able to slowly add items to their summer wardrobes, you can search out better deals and coupons. Also, at the beginning of the season, everything is at full price.

2. Shop online.
Shopping online can be such a great way to save money and time… and reduce impulse purchases.
I find when I have my kids in an actual store picking out items and trying them on, it's harder to say no to the many outfits they choose. So I combine shopping online and at local stores.
You may want to plan at least one trip to a local shopping mall so that you can have your kids try on clothes in their new sizes and get a feel for their current likes and dislikes. It's very frustrating to order a great batch of clothes online only to find out that you misjudged your child's current size.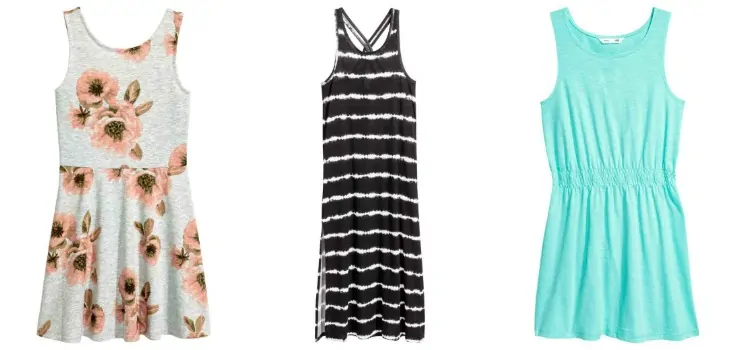 While some of the best and most affordable dresses that I bought for Julia this season we found online at H&M, we never would have found perfect fitting jean shorts without going into our local Justice store to have the girls try on multiple styles and sizes.
When I shop online for my kids at stores like Justice, I try to look ahead and find items that I think they will like and then ask them about those specific outfits.
If you are shopping for kids clothes online, it's so important to take good measurements of your child to pick out the right size. Returns can be such a hassle.
I love how you can shop online for everything from your dog's food to your next manicure.
Some of the greatest deals you can find online for summer are for family fun activities and vacations. Even if you're not getting on an airplane this summer, you can play tourist in your own town and find deals on local attractions and adventures.
3. Use Coupon Dash to find deals and coupons.
These days, you can almost always find a deal or a coupon online for every store. An awesome place to quickly find the best deals and coupons is Coupon Dash.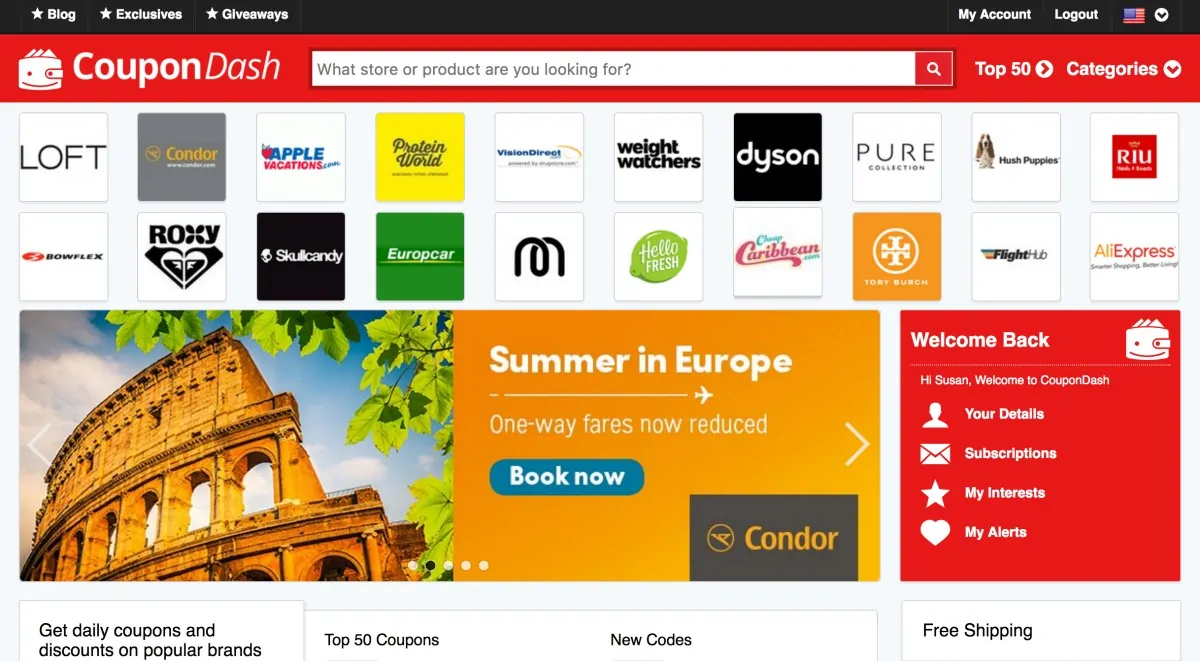 Coupon Dash is available for the US, UK, Australia, France and Germany.
But I'm like many Canadians… I live close to the US border and do much of my online shopping on American sites. Since I live in a suburb of Vancouver and I'm only a 10 minute drive to the US, I have a mailbox across the border in Blaine.
I find that many of my Canadian friends who live close to the border, like to shop on American sites for greater variety than what we have in Canada. Even though our Canadian dollar is terrible right now, since the prices on the American sites are lower, they usually work out to a similar cost. Hopefully our dollar will improve again and shopping on US sites will be a better deal as it was several years ago.
Coupon Dash is so easy to use and has a huge variety of categories for products and services. I love how the site clearly marks the listings as either Coupons, Deals or Sales.
You can find coupons for everything from Fidget Spinners to Vitamins.
If you're taking a Disney trip this summer, a great way to save money is to order some of your Disney gear and memorabilia ahead of time. You can get a coupon for 10% off orders over $50 here.
You can even use Coupon Dash to get a coupon for Groupon… seriously!!!
4. Listen to your kids.
I have wasted so much money on clothes that my kids don't wear because I didn't really listen and respect what they said when we were shopping.
Often I've been so enticed by my own love for an outfit or especially love for a great sale price, that I've convinced them we should buy something even when they've been hesitant.
I can't count how many pairs of pants, skirts and shirts, that have spent their lifetimes on hangers in my kids' closets because they don't really like them enough to wear.
It drives me crazy that last year we bought so many fantastic back-to-school clothes, and yet most of the time they only wear about 3 or 4 of their favorite, most comfy clothes.
And yes… comfort is key. My girls love pretty clothes, but comfort is still a top factor when they're picking out what to wear to school or what to wear to the playground.
Sometimes their favorite items that they wear day after day after day, are higher quality and more expensive… but worth the investment. The leggings Julia is wearing in this photo from September cost a fair amount, but she's worn them more than anything else and they've survived the entire year and are still in great condition.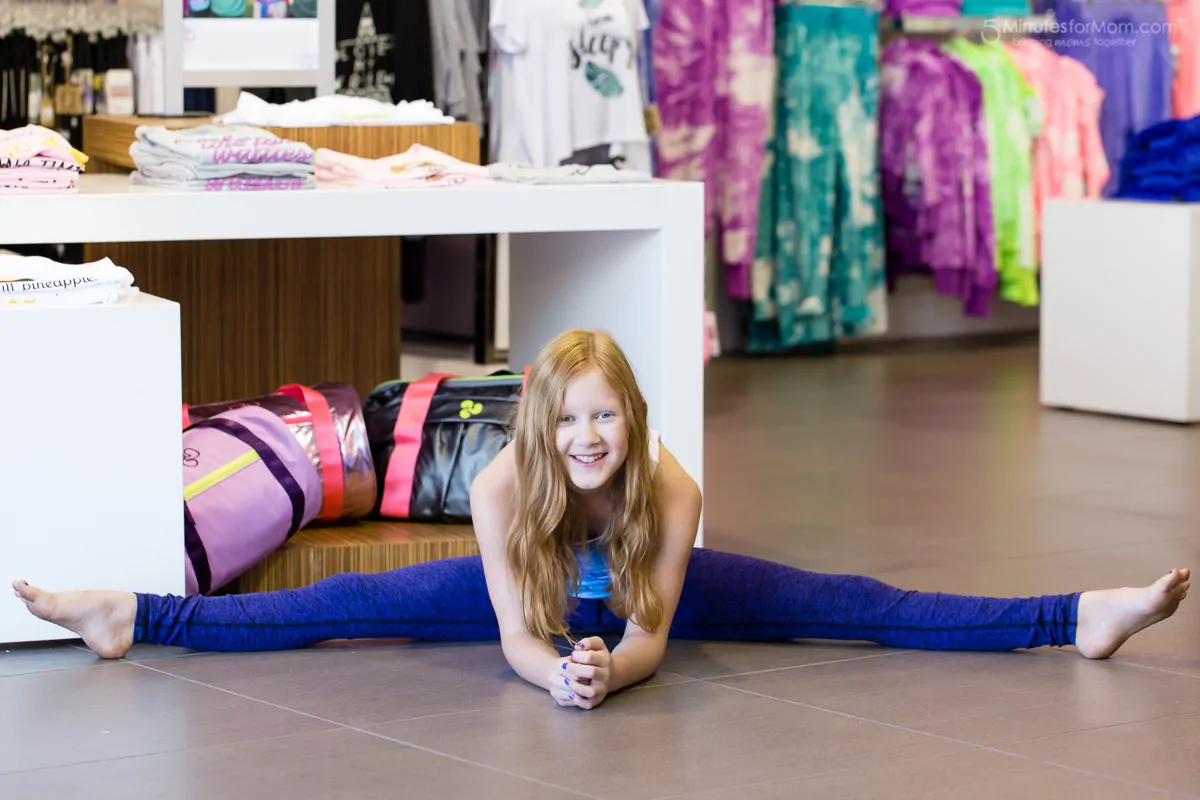 Many of their top picks that they wore lots all year were from Justice. While we did work with Justice on a campaign and they received some clothes from that photoshoot, we purchased most of the items ourselves. I've consistently found that our Justice purchases have been great value.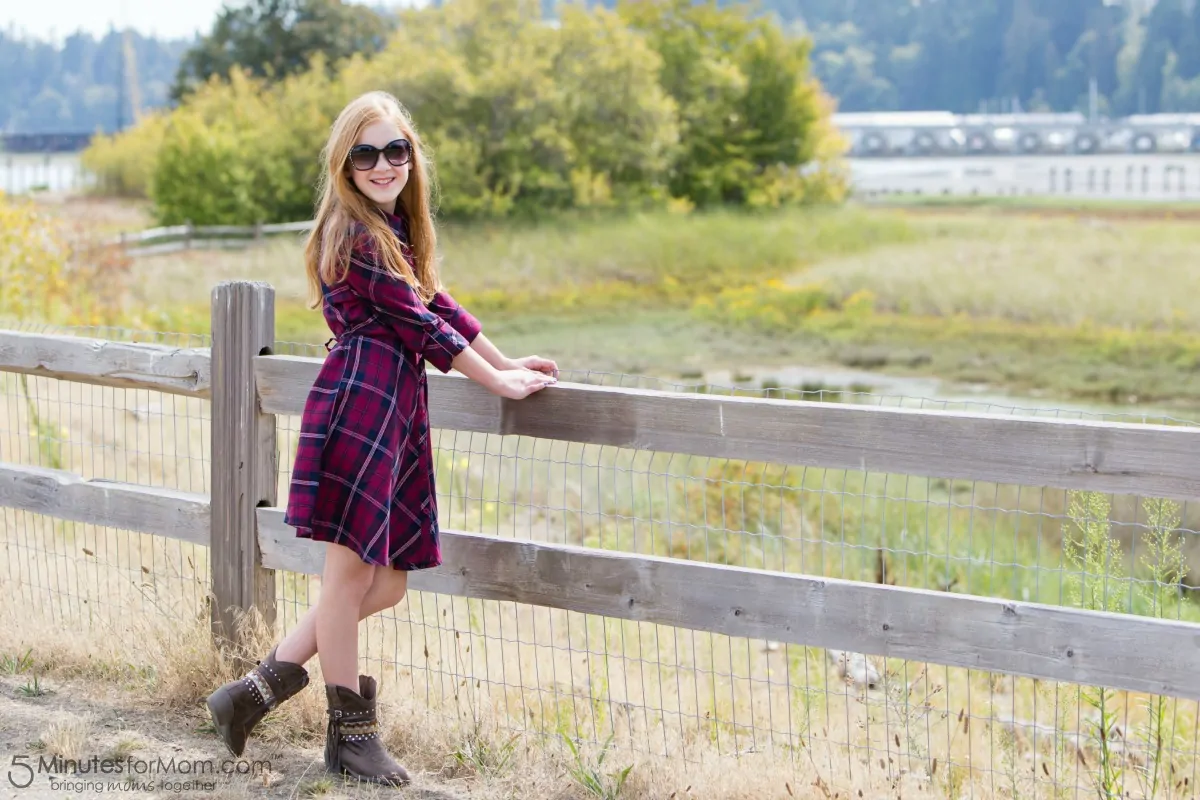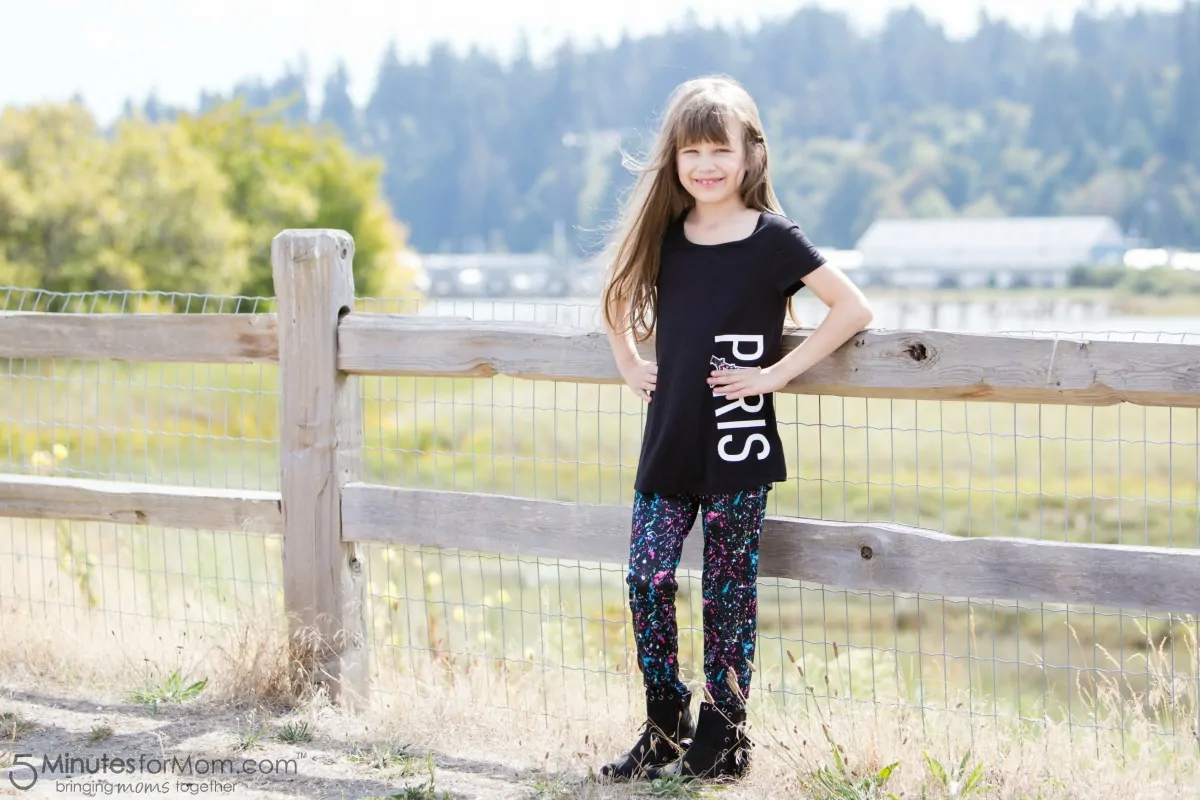 So let your kids help choose their favorite clothes and don't pressure them into what you think looks best.
This advice applies to more than just clothes.
If your kids complain that a certain type of sunscreen feels stickier than another, don't stock up on it just because it's on sale. You'll fight about applying sunscreen daily and end up with unused bottles at the end of summer.
If your kids aren't wild about the idea of taking an art class in July, don't sign them up because you think it will be a good experience. Save your money and either let them choose a class they really want or let them spend the time playing in the backyard.
5. Plan your summer early but leave room for spontaneity.
Summer camps and activities for kids can fill up quickly. So while you'll need to book in the big stuff in advance, leave room in your family's calendar for last minute deals on activities or weekends away.
You can use the Coupon Dash Days Out and Attractions category and the Travel category for huge savings on last minute deals.
Be sure to score a coupon to save money on a rental car too.
Most importantly, remember that the best parts of summer vacation are often unscheduled time spent together as a family.
Make popsicles, play in the hose, go for a bike ride. Write up a summer bucket list of ideas that don't cost any money and work your way through the list all summer long.
It's true that summer can be expensive. But we hope these tips and tricks will help you save money this summer while having a fantastic summer holiday with your family.
Take a look at the Coupon Dash site, and leave us a comment letting us know one of the deals or coupons that you like the most.
Pin it for Later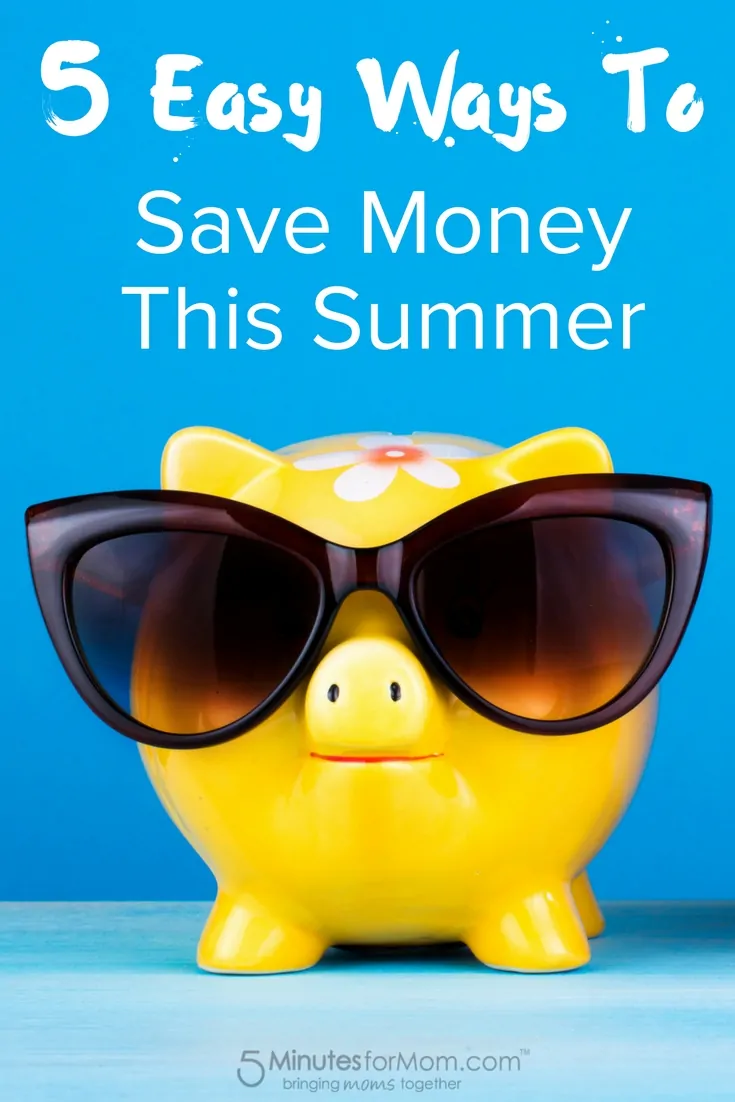 Disclosure: This post is sponsored, so extra thanks for reading and sharing.
Written by Susan Carraretto, co-founder of 5 Minutes for Mom
Talk with me: @5minutesformom and Facebook.com/5minutesformom
Pin with me at pinterest.com/5minutesformom