This post may contain affiliate links. Read my disclosure policy here.
Do you have a sweet little child who sometimes throws terrible temper tantrums? Then, you're going to love this new children's book…
Jilly's Terrible Temper Tantrums And How She Outgrew Them is the sequel to the award winning book Mommy, Daddy, I Had A Bad Dream, from Martha Heinemann Pieper, Ph.D. One of our new contributors, Amy Knight, is here to share how this book arrived at exactly the perfect time for her and her sweet, yet tantrum-throwing, two year old. This post is sponsored, so extra thanks for reading and sharing. Keep reading for a chance to win 1 of 10 copies of the book!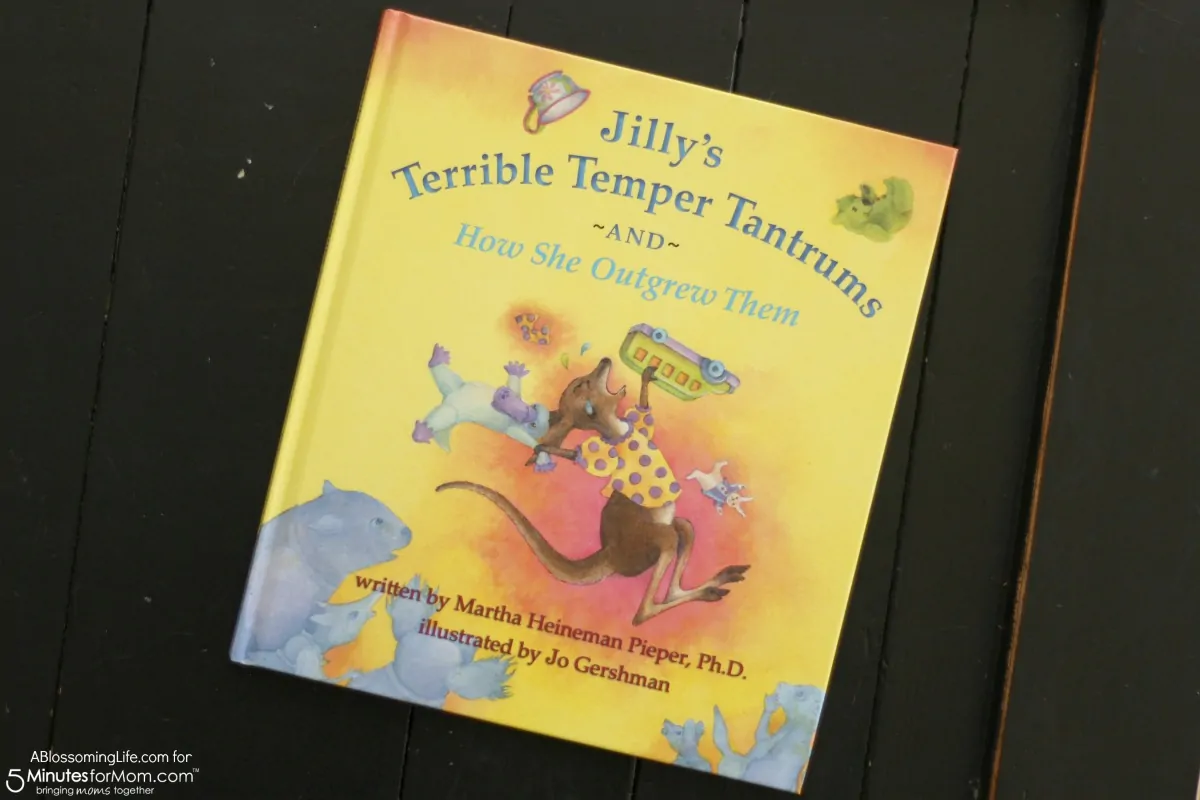 Jilly is a happy kangaroo that, from time to time, has some really terrible temper tantrums. Children will be familiar with the scenarios the author portrays as Jilly gets upset about not being included, not getting her way, and not getting exactly what she wants. As Jilly throws these terrible fits, her parents help her through them in a loving way. Eventually, Jilly learns to understand her emotions, ask for help, and grows out of her terrible temper tantrums.
This is a great short read with bright and fun illustrations that even young children can enjoy.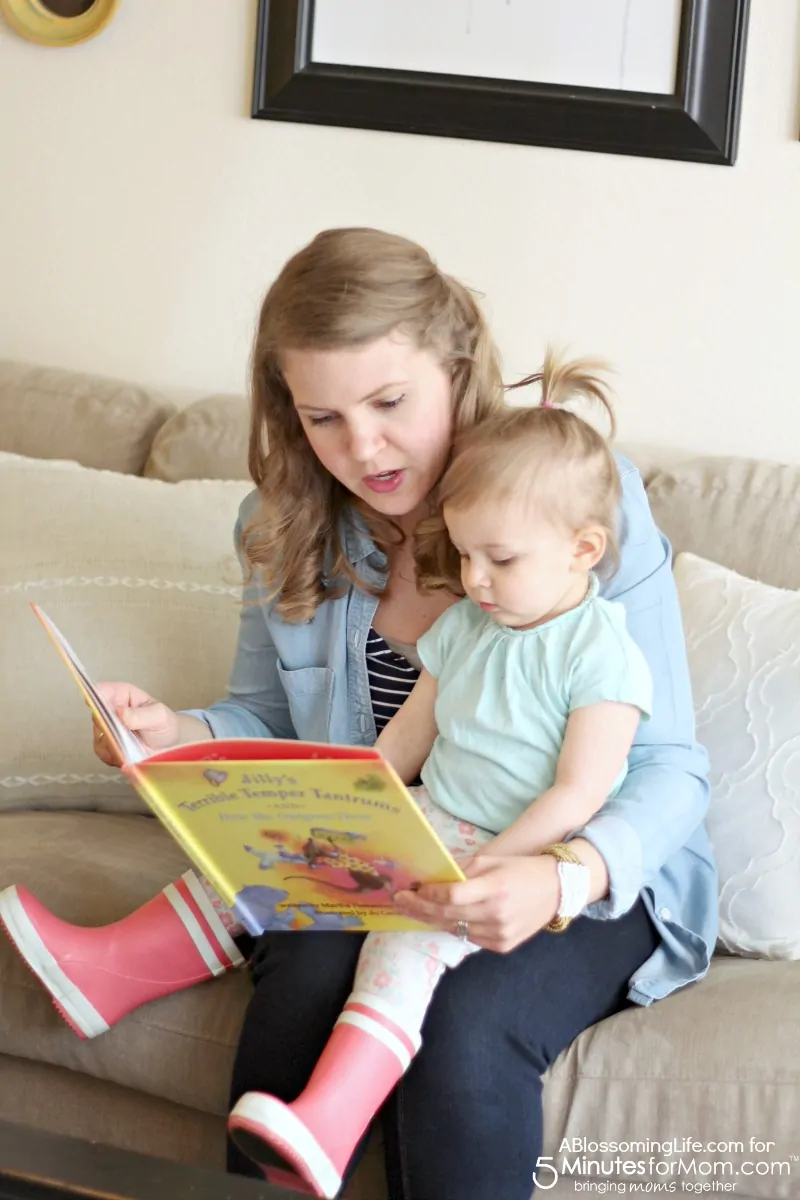 I have an almost two-year-old girl, August. She can be the sweetest thing you have ever met. Lately, she has really gotten into hugging, snuggling, and saying, "Mommy I love you." You know, in her own words which sounds more like, "Mommy, I wubbb you." Probably the sweetest thing a momma can hear from her baby girl.
Although, my precious girl can be super sweet, she has also started the "wonderful" terrible twos.
Let me just paint you a picture…

A few weekends back, one of our favorite stores was having a moving sale, and we decided the deals were worth the 1.5 hour trip. Bright and early Saturday morning, we headed to the store and August fell asleep in the car. We had to wake her up when we got there, and she was happy for approximately five minutes until she became THAT kid.
Freaking out, throwing herself on the floor, you know – the child you swore you would never have when you saw other kids at stores having meltdowns.
I looked at the other moms for comfort, like, you've all been here before, right?  Right?  Anyone?  I was secretly waiting for someone to shoot me an understanding look. Crickets… I literally didn't know what to do as she normally doesn't behave this way.
We tried bribing her with healthy cookies (that worked for five minutes), walking her around the store, playing with toys. Literally nothing worked until we took her outside to walk around. As soon as we got close to the store's doors, the tantrums started again.
Eventually, we left the store, and went to an outlet mall… we won't even start talking about all of those crazy tantrums.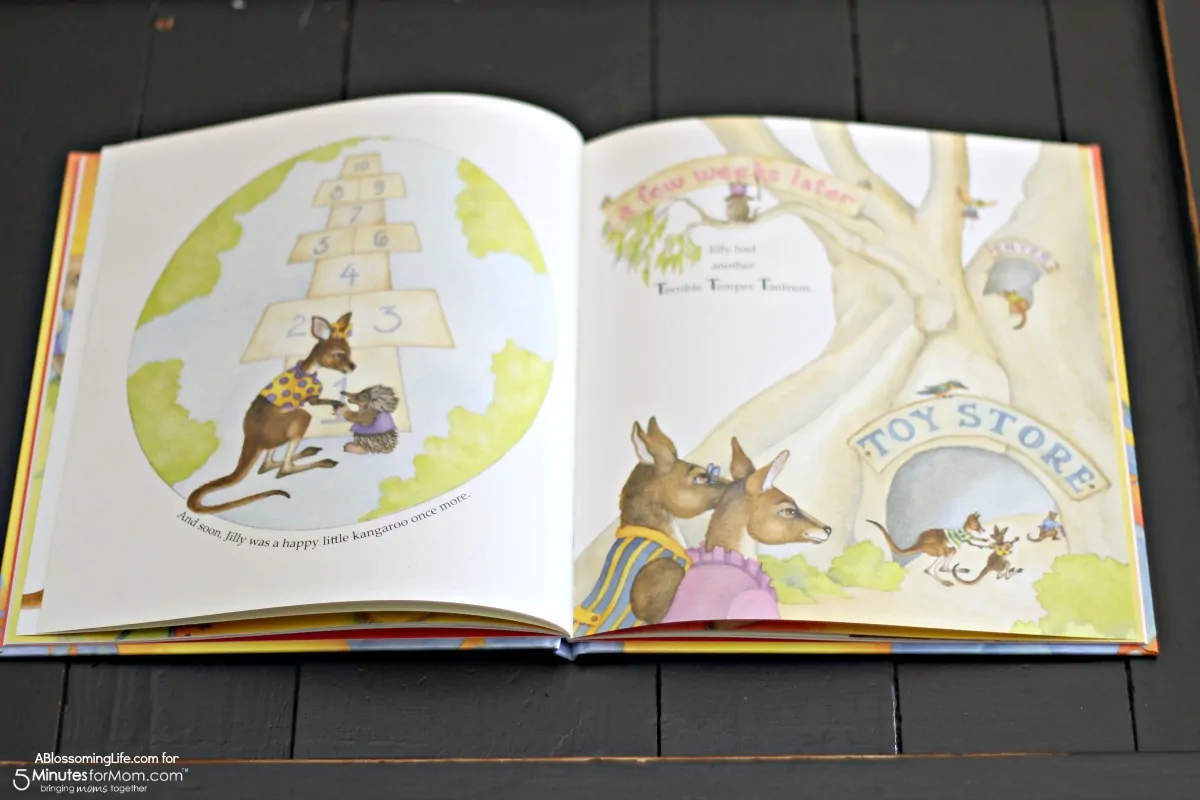 The funny thing was, when we finally made our way back home from the store, I had the Jilly's Terrible Temper Tantrums And How She Outgrew Them book sitting on our porch.
What perfect timing! Here I was, exhausted from a crazy day of terrible tantrums, and I had no idea how to deal with them.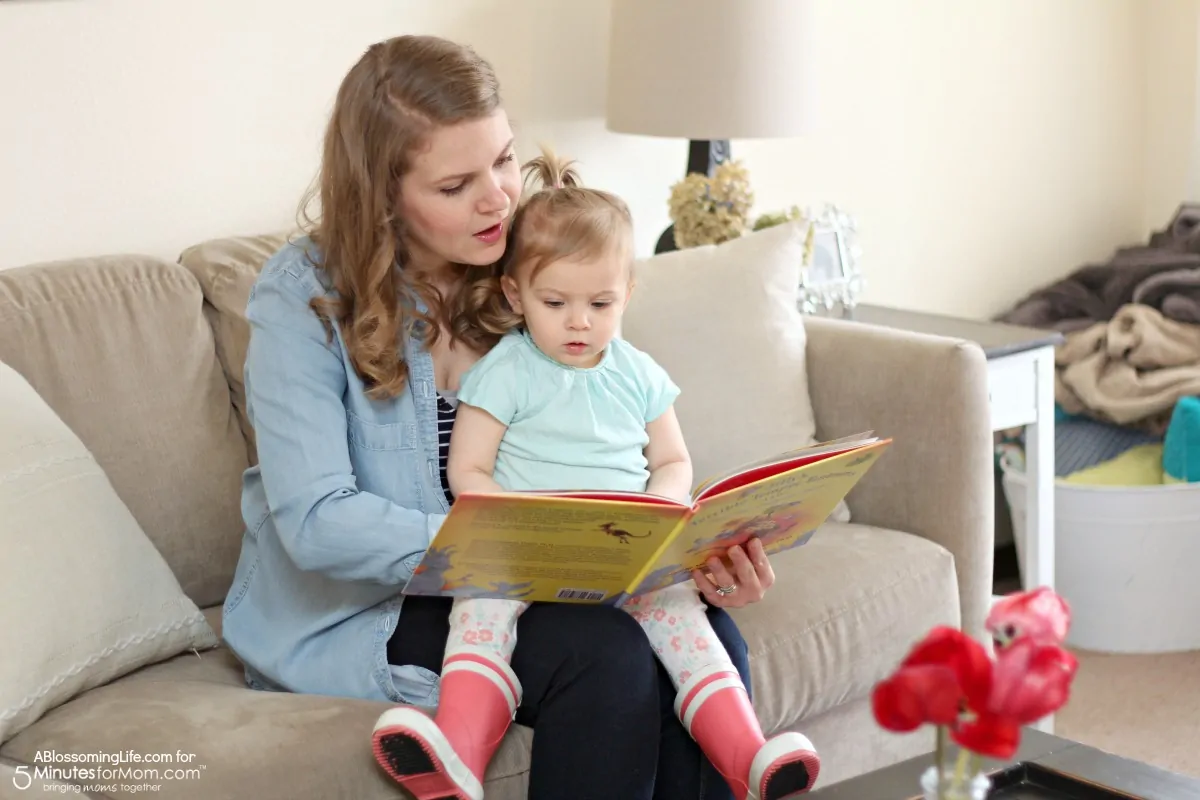 Jilly's Terrible Temper Tantrums And How She Outgrew Them is not only great for children, but it also helps parents understand some effective, loving ways to deal with their child's terrible tantrums.
The parents in the story do not get upset with Jilly, but rather talk with her, show her love and understanding, and help her through her terrible tantrum. Eventually, rather than just getting upset and throwing a huge fit, she learns to describe her feelings and ask for help.
This story can give all parents hope that our children's tantrums will not last forever. And one day, they will grow out of them.
Giveaway
Would you like to win a copy of Jilly's Terrible Temper Tantrums And How She Outgrew Them?
We are giving away 10 copies to lucky readers from the US and Canada.
Leave us a comment letting us know how old your children are and if they ever have temper tantrums. Then complete your entry using the entry form below.

Follow author Martha H. Pieper PHD on Twitter at @mhpieperphd
Pin it for Later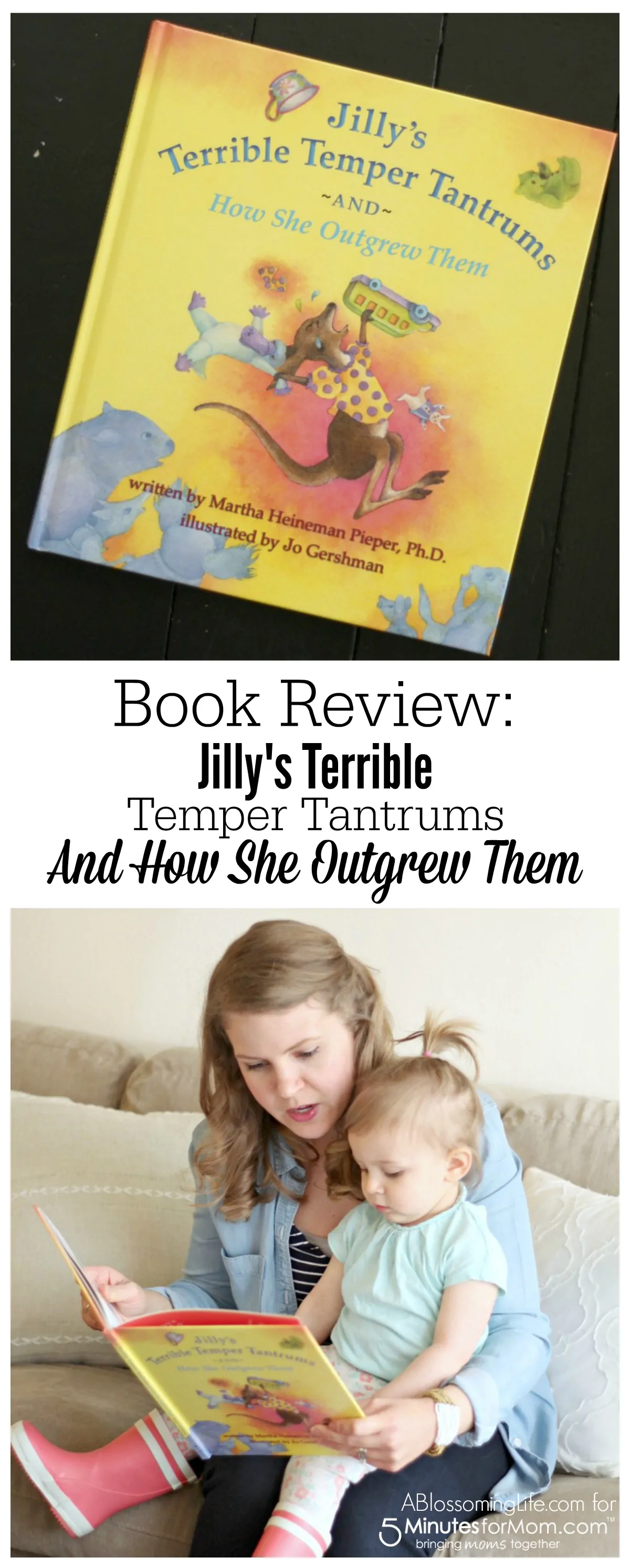 Written by 5 Minutes for Mom contributor, Amy Knight. Amy blogs about crafts, gardening, all things frugal, real food recipes (usually healthy :), and random things from her crazy life at A Blossoming Life.