This post may contain affiliate links. Read my disclosure policy here.
Expert tips on how to show love to your pet and how to read their feelings towards you. This post is sponsored by Petcurean.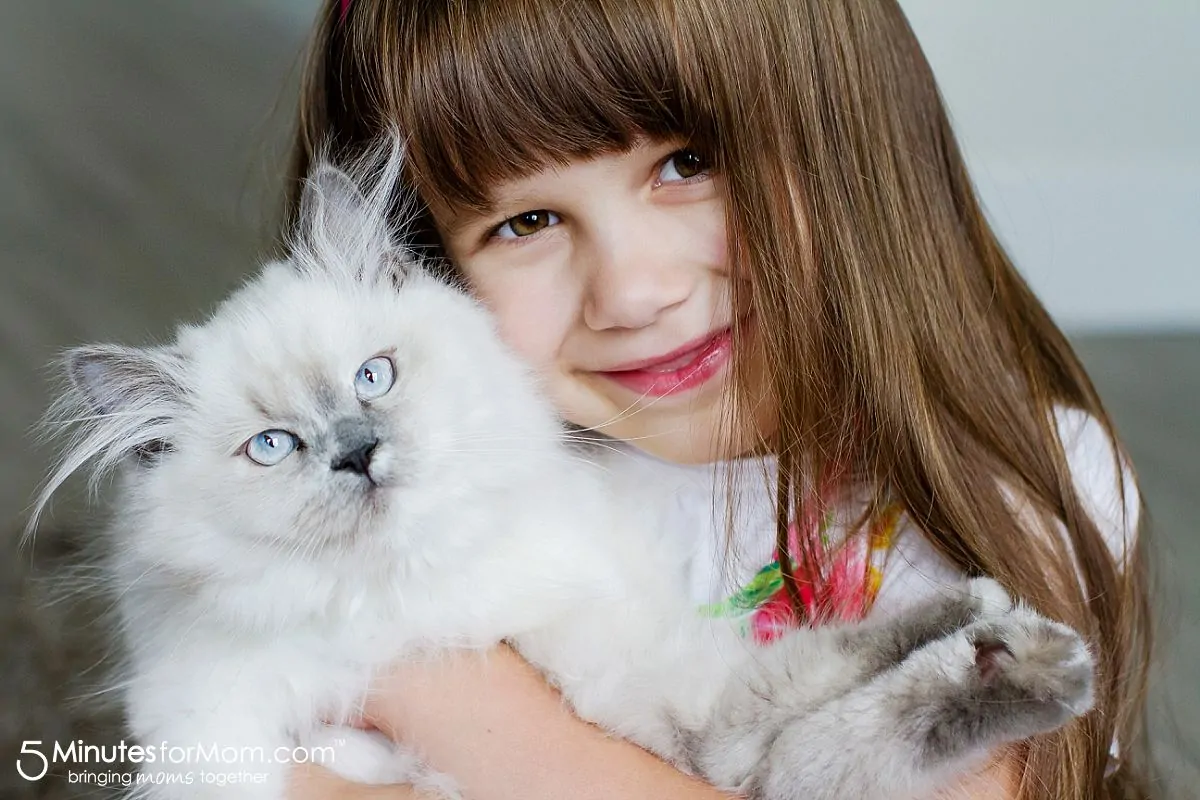 She loves me… she loves me not…
Have you ever wondered if your pet loves you as much as you love them?
Or have you ever struggled to keep your child from loving your pet "too hard" and nearly squeezing the life out of them or chasing them through the house to give them another hug?
Help is here — we have expert tips from have Michele Dixon, Health & Nutrition Specialist at Petcurean about how to love your pet in ways that they appreciate and how to read their true feelings about you!
Our pets truly are members of our families. We love them, we care for them, and we can't imagine life without them.
But, just as each of us human members of the family is unique, each of animal member of the family is unique, with their own personality, preferences and needs.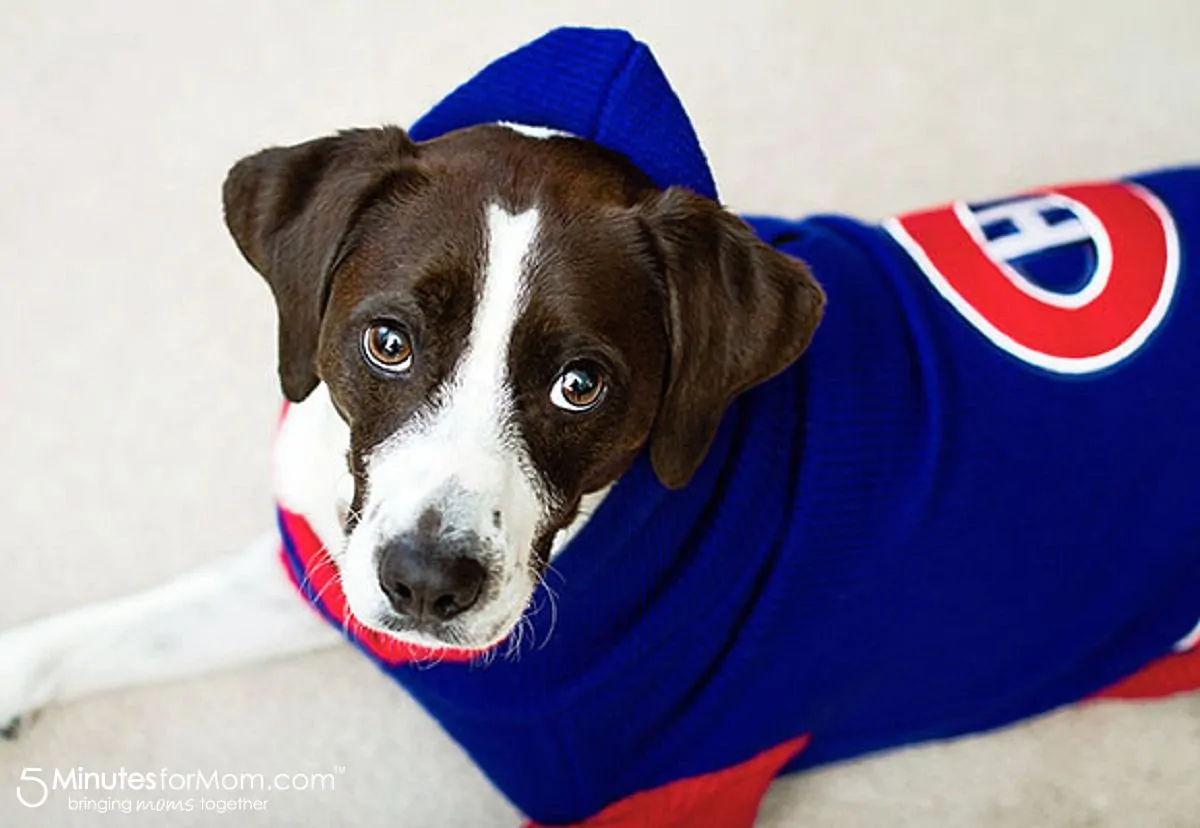 Learning to read and understand our pets' moods and feelings helps us to know how to best show our pets love and how to feel their love in return.
My nieces' cat Mittens is a good example of an aloof cat, who wants to give and receive love on her schedule and in doses only she determines.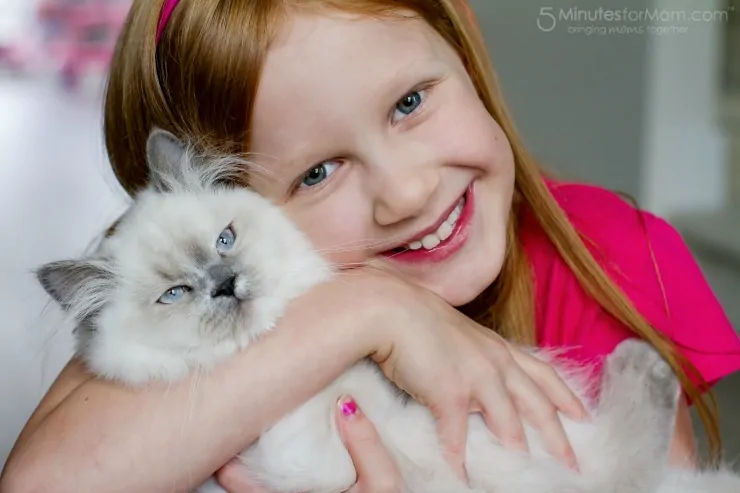 Our girls often feel frustrated as they try to pry her out from behind the couch or under the bed for a cuddle.
Fortunately, they also have our dog AJ to lavish with all the love they want.
AJ is the opposite to Mittens. He is a loyal, affectionate Beagle Mix rescue pup who would literally lie in one place all day long if you rub his belly.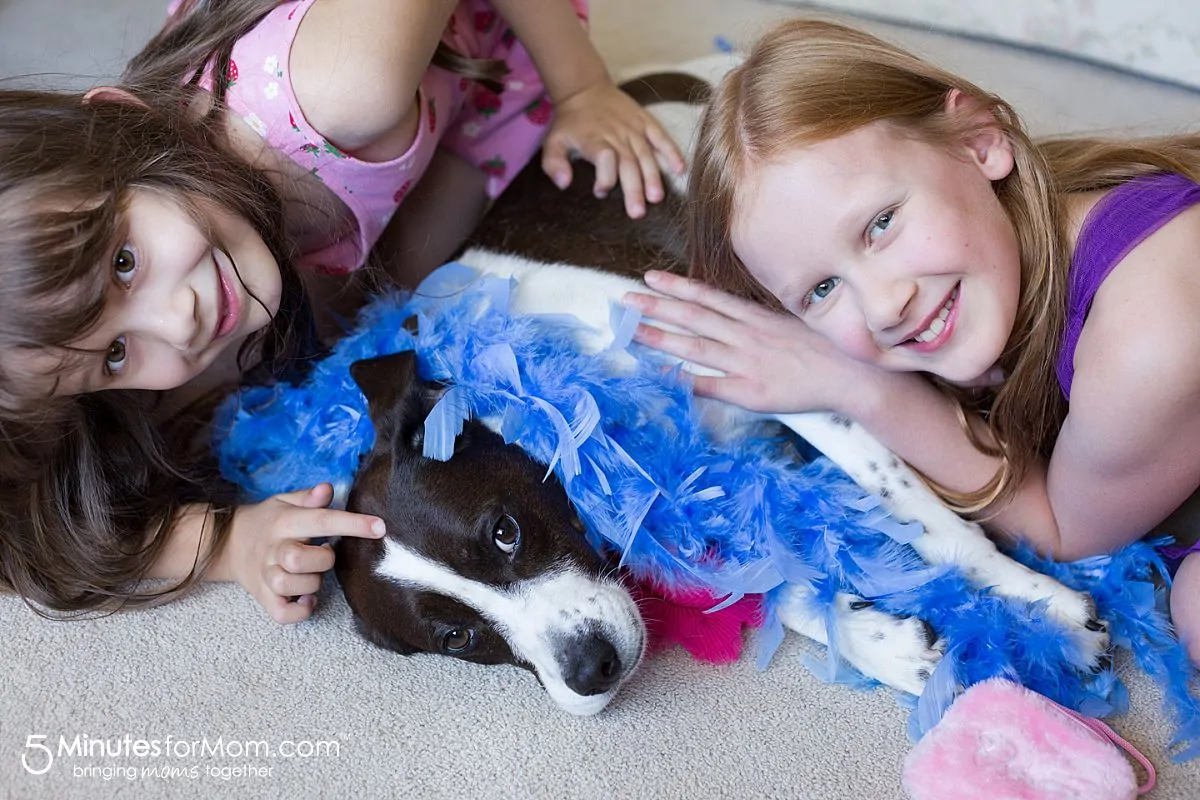 My daughter Olivia was two years old when we brought AJ home as a 13 week old pup. He has always been patient and playful — even when she crawled into his bed or pulled his tail.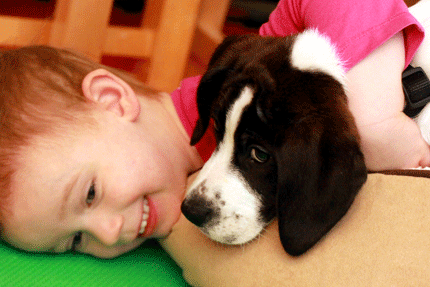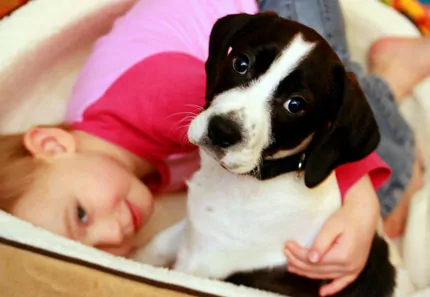 It is simple to love on AJ and easy to know how much he loves us.
But, as loving as he is, he is also sensitive.
AJ gets incredibly stressed when someone is upset and hates it when I leave his side. He wants to be with me all the time.
When I pull out my suitcases to pack for a trip, his little world falls apart. He follows me around with such sadness it crushes me.
AJ requires a ton of attention and endless love. He definitely is not a part time pet. Fortunately, I work from home and he gets to be near me most of the day.
Whether you have an aloof cat, a devoted dog or a pet somewhere in between, Michele Dixon reveals the keys to loving and being loved by our precious pets…
Bonding — Live in the Moment
Pets are the king and queens of living in the moment, and the best bonding experience we can have, is to meet them at that level. Share calmly in being joyous, playful, and relaxed, whatever positivity your pet is giving you in the moment.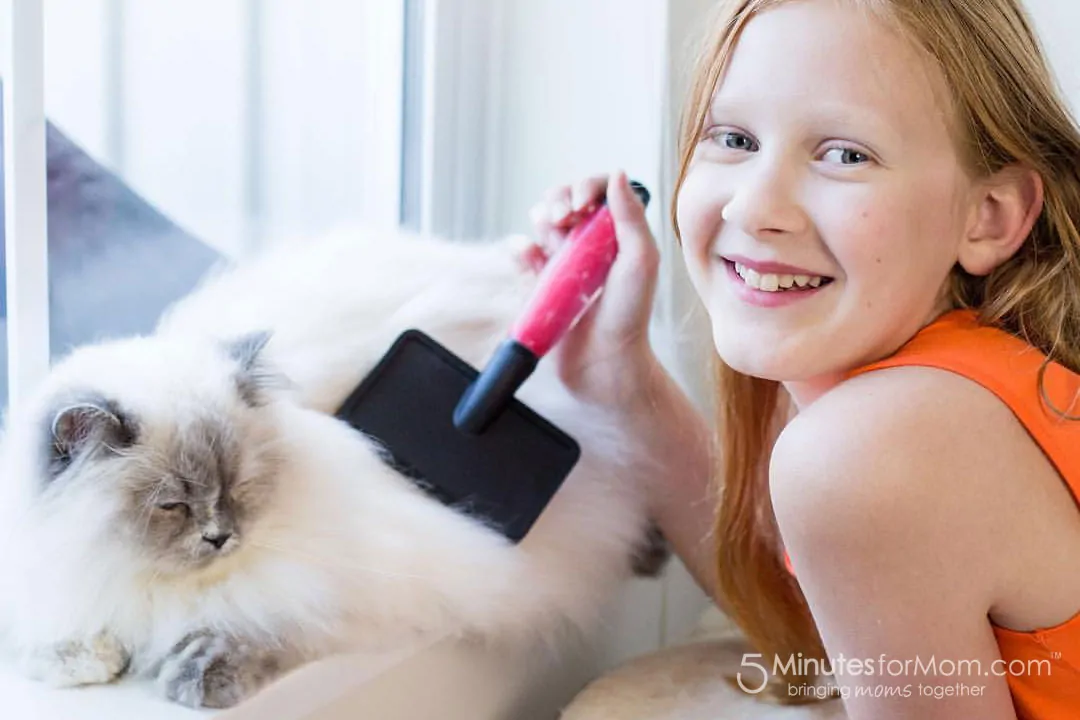 In times of stress, be your pets rock, and let them know that everything will be ok. If it's quiet time, simply spend time doing what your pet responds to positively. For some, that may mean just sitting with them, and doing nothing else.
Bothering. Body Language 101
Learn to read body language, so your pet can clearly communicate with you, and respect what they are telling you in that moment.
Remember your pet is fully present. Avoid giving affection when your pet is giving you a negative response. You do have the opportunity to change the experience to a positive one. So either change your approach to your pet, or back off.
Signs of annoyance include: Turning their head away in avoidance, lick lipping, lip curling, yawning when not tired, sudden sniffing of the ground, or a paw being raised. With cats, they often flick their tails, put their ears back, or get up and leave
Kisses and Quality Time
Kisses are one way, but to a dog especially, showing love is often more about their loyalty and respect for you.
Cats show love by wanting to spend time in your lap, or by interacting (such as giving head bonks).
Ever see your cat give you a "slow blink"? That's also a sign of pure love and is often referred to as "kitty kisses". Next time you see it, try giving a slow blink in return.
Cuddle Buddies
Some pets enjoy a cuddle, but in some cases hugging can be tricky.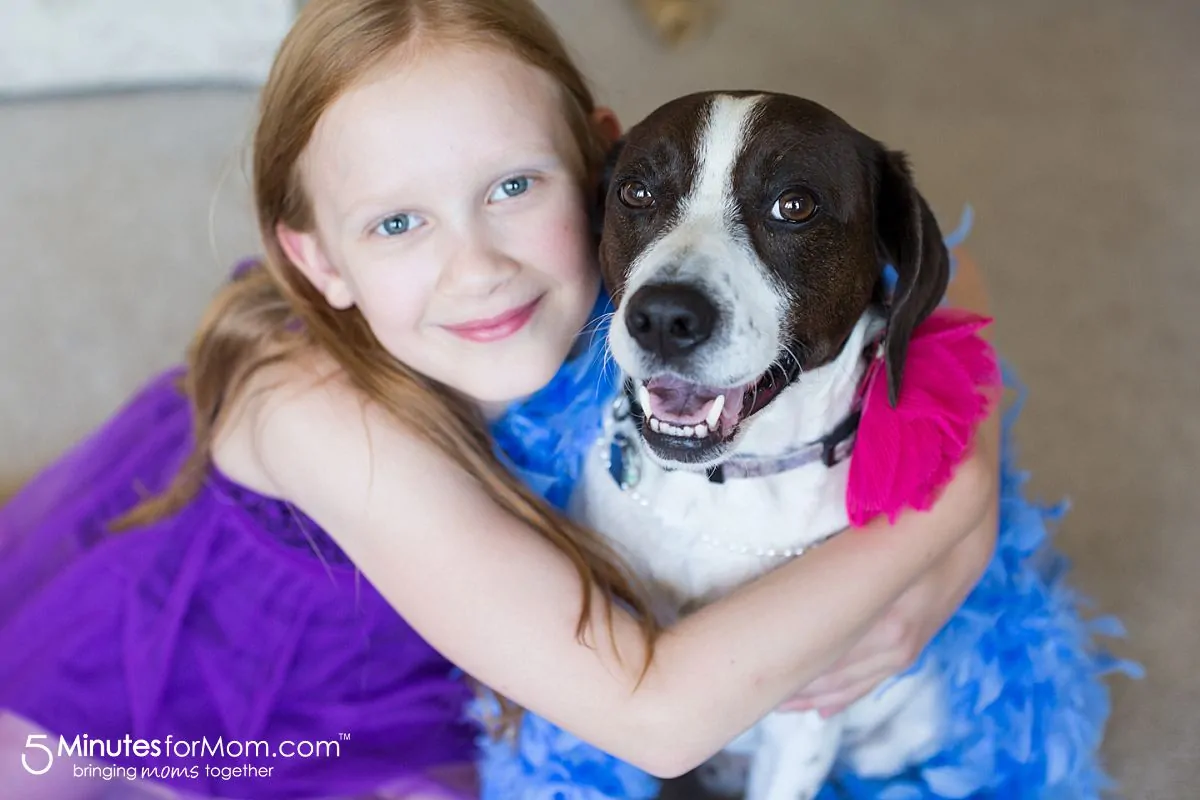 Many pets feel "claustrophobic" when been hugged, especially if they are not permitted to leave. The hugs of small children who tend to squeeze too hard and not let go are a prime example.
Additionally, a pet should only be hugged when you are feeling calm.
In the case of an injured pet, or upset pet, hugging is often not the best solution, as this case often nurtures the unwanted behavior, and creates more of the negative behavior.
Pets Aren't People
It's important to remember that pets aren't people, and their language and emotional needs are different.
The best gift you can give your pet is to be truly present, by focusing all of your attention on them whenever you choose to interact. Now is the time to stop thinking about work, your schedule, your troubles, or tomorrow, and enjoy them at their level.
If you're stressed, your pet will often reflect your stress. Learn what they like and don't like by paying attention to the small things. And respect that like people, they are all different. Some love closeness, some are more independent.
Thanks so much to Michele Dixon, Health & Nutrition Specialist at Petcurean for sharing these insights with us. And in case you are looking for a way to love on your pets through nutritious, high quality food, check out Petcurean's fantastic Food Finder to find the perfect food for your pet. My AJ loves his Petcurean!
Written by Janice Croze, co-founder of 5 Minutes for Mom
Talk with me: @5minutesformom and Facebook.com/5minutesformom
Pin with me at pinterest.com/5minutesformom
Pin it for Later