This post may contain affiliate links. Read my disclosure policy here.
As a reader, it's always interesting when themes of books that I've read overlap, and I can make connections. I just finished a new middle-grade novel. My 12-year-old son and I read it aloud together, and we both loved it.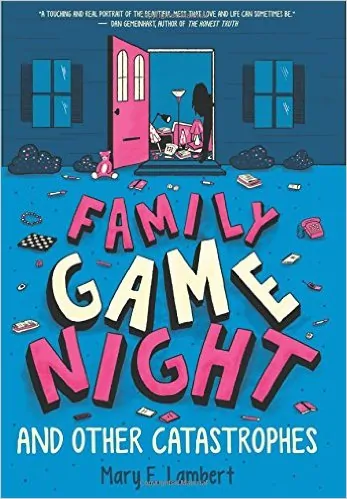 Family Game Night is written in a vibrant voice of a middle grade girl Annabelle.
What could be catastrophic about a family game night? It starts with a grandmother who has come into town against your mother's wishes, features an assortment of games, none of which have all the pieces, also includes a teen brother who keeps looking at his phone, waiting to leave, and to top it all off, it is played at the kitchen table which is surrounded by tottering piles of newspapers (sorted by weather, of course), one of which toppled over on your younger sister earlier that week.
Read my full review on 5 Minutes for Books
There are two memoirs about hoarding that have stuck with me, and I think they came to mind as I was reading this novel, because they are both by women looking back over their childhoods with mothers who were hoarders, contemplating its affect on their life, and on their potential future as mothers themselves.
I reviewed both White Walls and White Dresses on 5 Minutes for Books.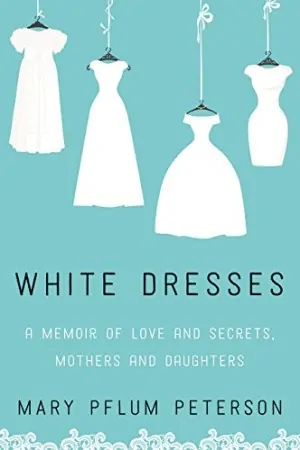 White Dresses was probably my favorite of the two, and right now the ebook is only $1.99 on Amazon.
The House We Grew Up In is a novel by one of my favorite authors, Lisa Jewell.  It is full of family dynamics, memories, and actively deals with the crisis of an aging mother whose house is literally closing in on her.
I always love a book that has some sort of interesting background, be in an unusual occupation that is explained, or a setting that comes to life, or a subject about which I am curious that I can learn about, either from the fictitious characters or from the person's point of view who lived through it. These books all showed me sides of hoarding that I might not otherwise have considered, mostly the affect that it has on other's in the person's life. If this topic interests you, I can highly recommend these books, especially Family Game Night and White Dresses.
Pin it for Later