This post may contain affiliate links. Read my disclosure policy here.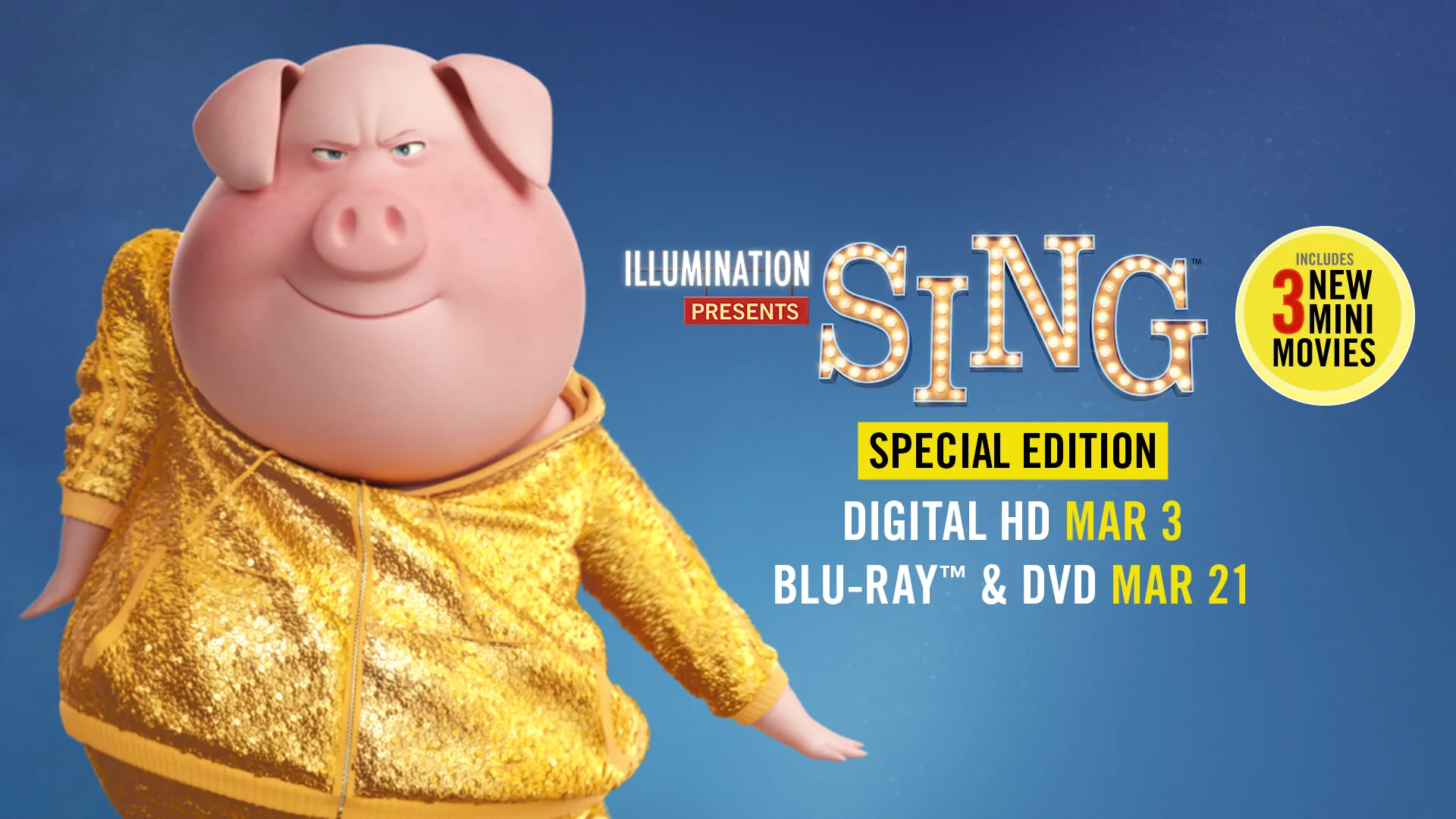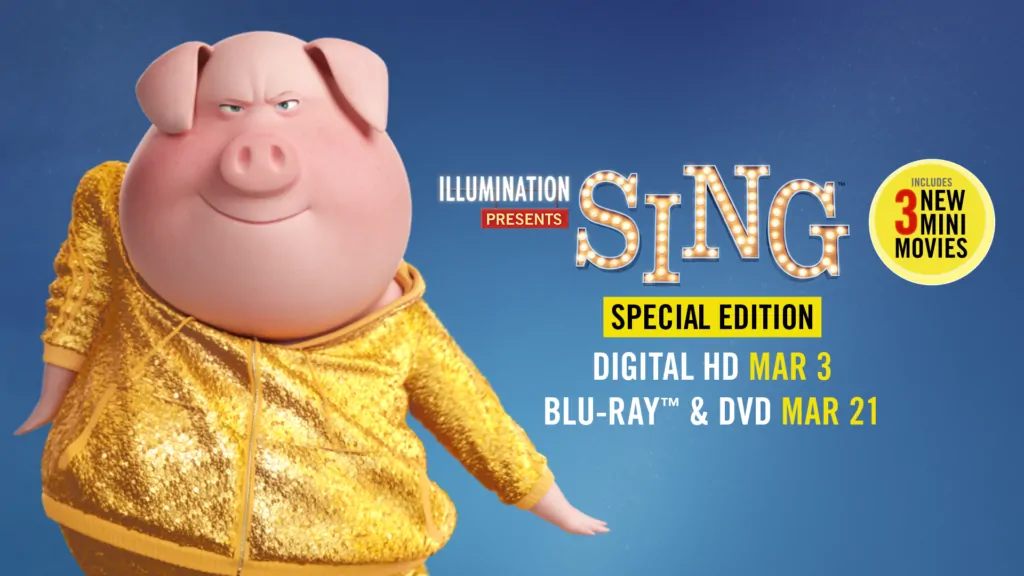 Jennifer here to share information about the Sing Special Edition in partnership with Universal Pictures Home Entertainment.
I love movies. I love kid movies, and funny movies, and serious movies, and touching movies. Most movies end up touching me, to be honest, especially the kid movies. There's nothing like that feeling of being totally immersed in a fictitious world for two hours and experiencing it with friends or family.
Going to see a movie in the theater is an experience I love, but it's expensive, especially if your kids beg for candy and popcorn like mine do. With my son getting older, busy schedules sometimes prevent our best intentions of seeing a movie while it's in the theater, but movie night at home is another special activity that we enjoy.

We missed Sing while it was in theaters, but all of my friends online were singing its praises (go ahead and groan, but I couldn't resist). Susan and her daughters loved it: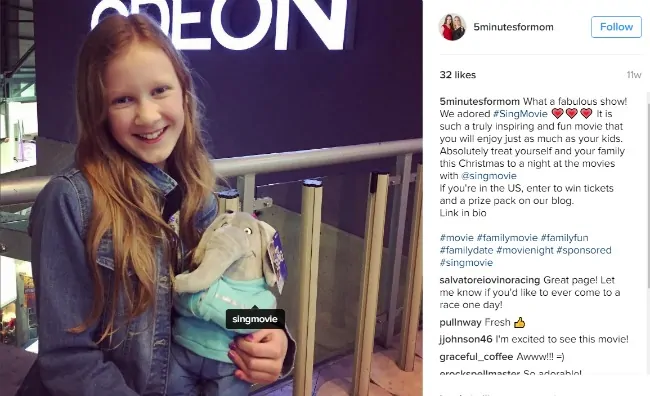 Even if you saw the movie in the theaters, you'll want to check out these new special features:
60-minutes of bonus content
three all-new entertaining mini movies featuring the cast from SING
as well as an exclusive Tori Kelly music video and a variety of musical extras
About the movie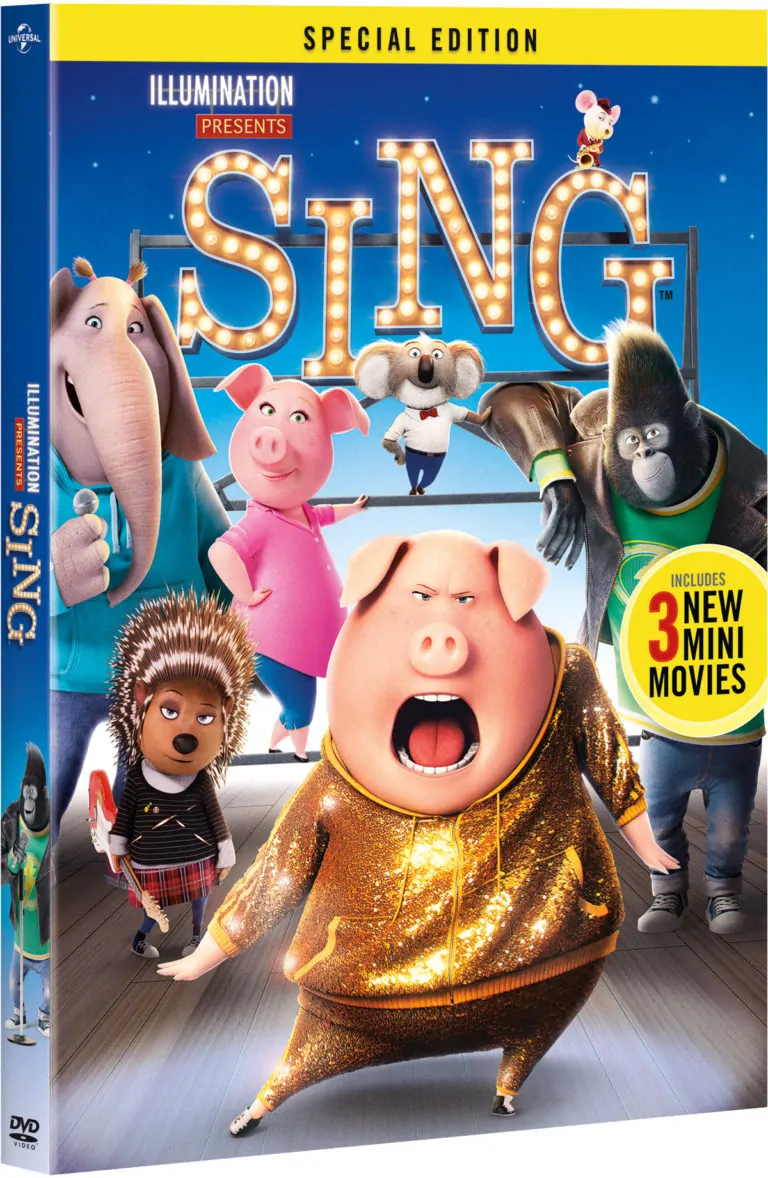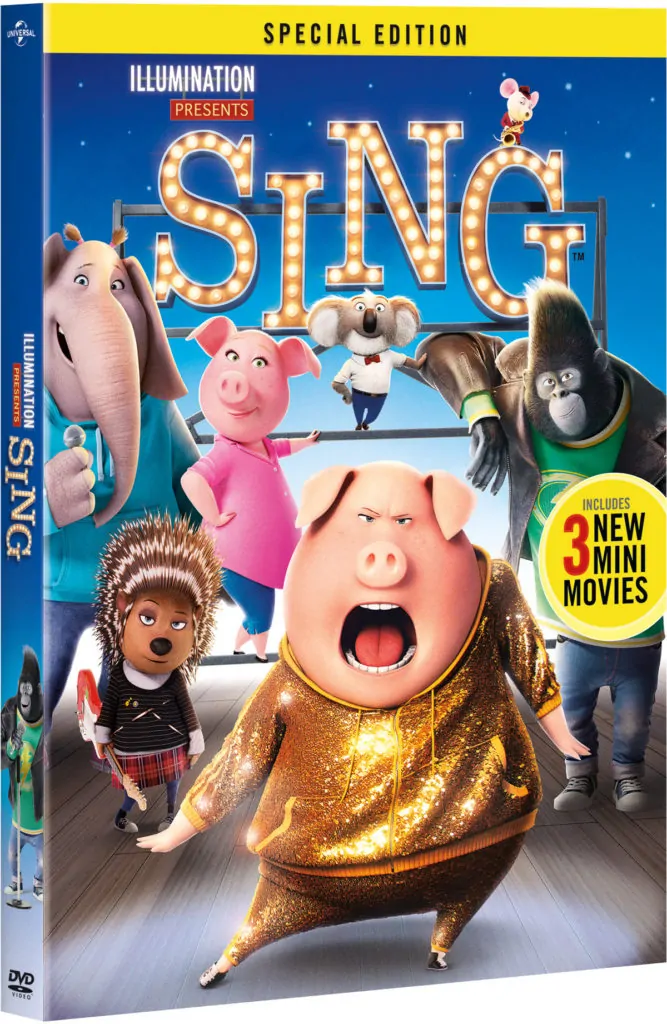 This funny heartwarming film with an incredible cast is available as SING Special Edition on Digital HD March 3rd, and on Blu-ray & DVD on March 21st.
From Illumination, the studio that brought you The Secret Life of Pets and the Despicable Me franchise, comes an animated comedy about finding the music that lives inside all of us. SING stars Academy Award® winner† Matthew McConaughey as Buster Moon, an eternally optimistic koala who puts on the world's greatest singing competition to save his crumbling theater; Academy Award® winner Reese Witherspoon as Rosita, an overworked and unappreciated mother of 25 piglets desperate to unleash her inner diva; Scarlett Johansson as Ash, a punk rock porcupine with a beautiful voice behind her prickly exterior; Taron Egerton as Johnny, a young gangster gorilla looking to break free of his family's felonies; as well as Seth MacFarlane, John C. Reilly, and Grammy Award-nominated Tori Kelly. SING is the musical comedy event of the year!
The Golden Globe nominee for Best Animated Feature and Best Original Song, SING features more than 65 hit songs including 'Faith,' a brand new song by the legendary Stevie Wonder (featuring Ariana Grande), marking his first song for a major film release in 25 years.
Follow along SING official