This post may contain affiliate links. Read my disclosure policy here.
Having a new baby in the house brings lots of changes. Even when you read all the books and prepare as much as you can, you may never feel completely ready. Thankfully the BlueSmart mia smart sleeve and its' easy-to-use mobile app can help you manage one of the most important parts of looking after your baby. This is Anna here and I'm writing this post as part of a sponsored campaign.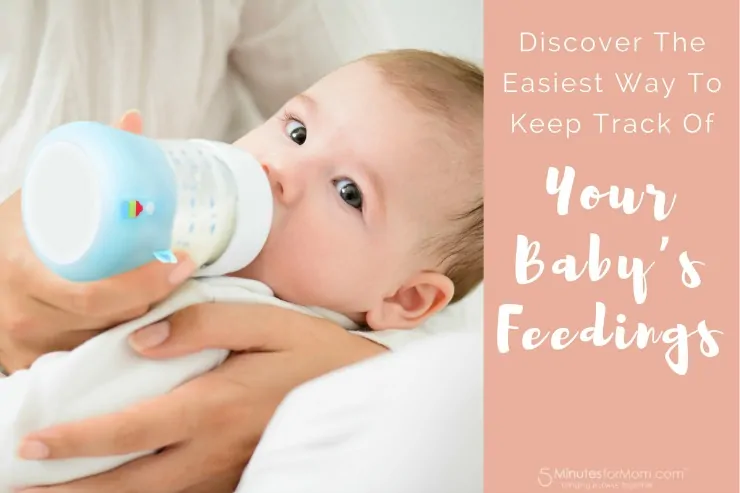 As I was preparing for my third baby, keeping track of my new bundle of joy's feedings and diapers was not something I was thinking about.
But once he was born and the nurses kept asking me…
"When was the last time he had a wet diaper?"
"How many minutes did he eat?"
"How long has it been since he ate?"
… that's when I remembered that these questions are a large part of the early months.


When my older two children were babies, smart phones and apps where a thing of the future, so we had to use old fashioned pen and paper to keep track of feedings and diapers.
But the future is now and keeping track has gotten a whole lot easier!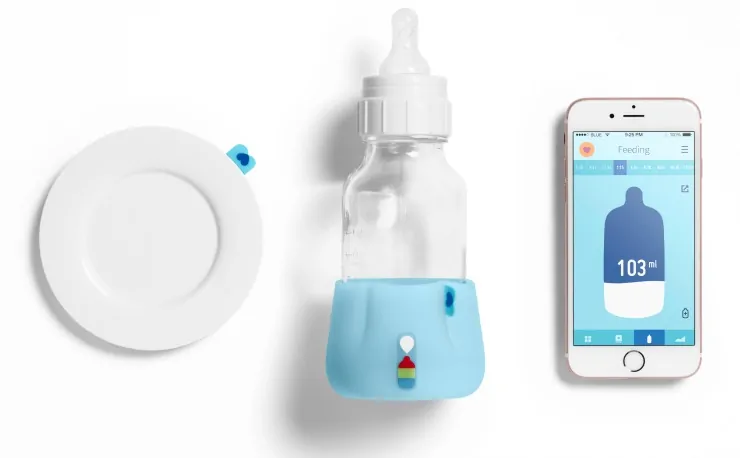 With my new baby, smart phones and high tech products like the BlueSmart mia are a thing of the present and they enable you to keep track of your baby's eating intake and patterns.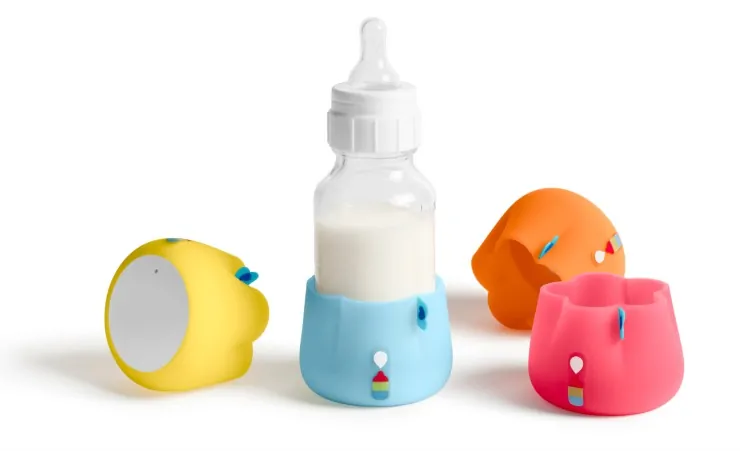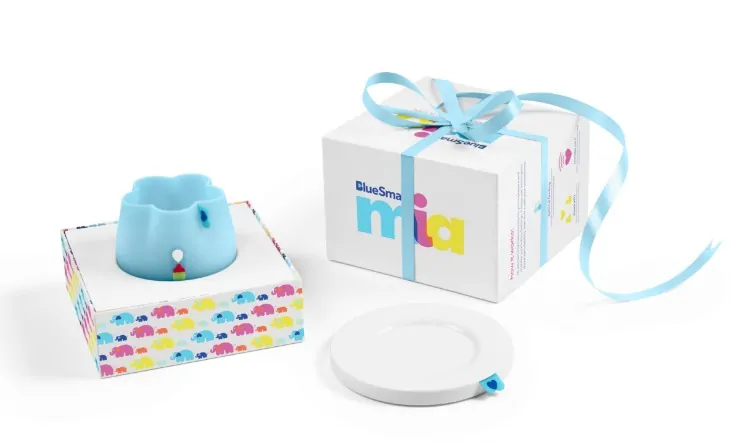 The BlueSmart mia is especially great because it connects to Wi-Fi and allows for multiple caregivers to keep track of the amount your baby is eating in real time.
Yes, it's perfect when you have the baby's dad or other family members and baby sitters helping with feeding. You don't have to worry about your baby being over or under fed. Whether you're nursing and pumping to bottle feed while you're out of the house or you're exclusively bottle feeding, this product will bring you peace of mind.
The app will also offer suggestions on optimal feeding angles and temperatures, which is great for picky little ones like mine.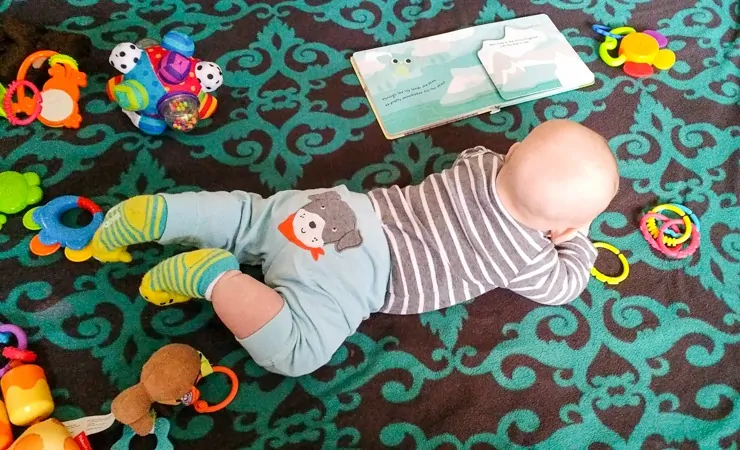 With a flexible schedule like mine it's nice to know that whoever has the baby, be it my husband, other family, or friends, we can all be on the same page with feedings with just the quick check of the BlueSmart mia app.
I love the journal feature on the BlueSmart mia so I can remember fun milestones and also share them with family.
Watch the video below to see how it works…
You can learn more about this great high-tech product by visiting BlueSmart mia online and subscribing to their newsletter. Follow BlueSmart mia on social media as well! Click here for Facebook and here for Twitter.
Pin it for Later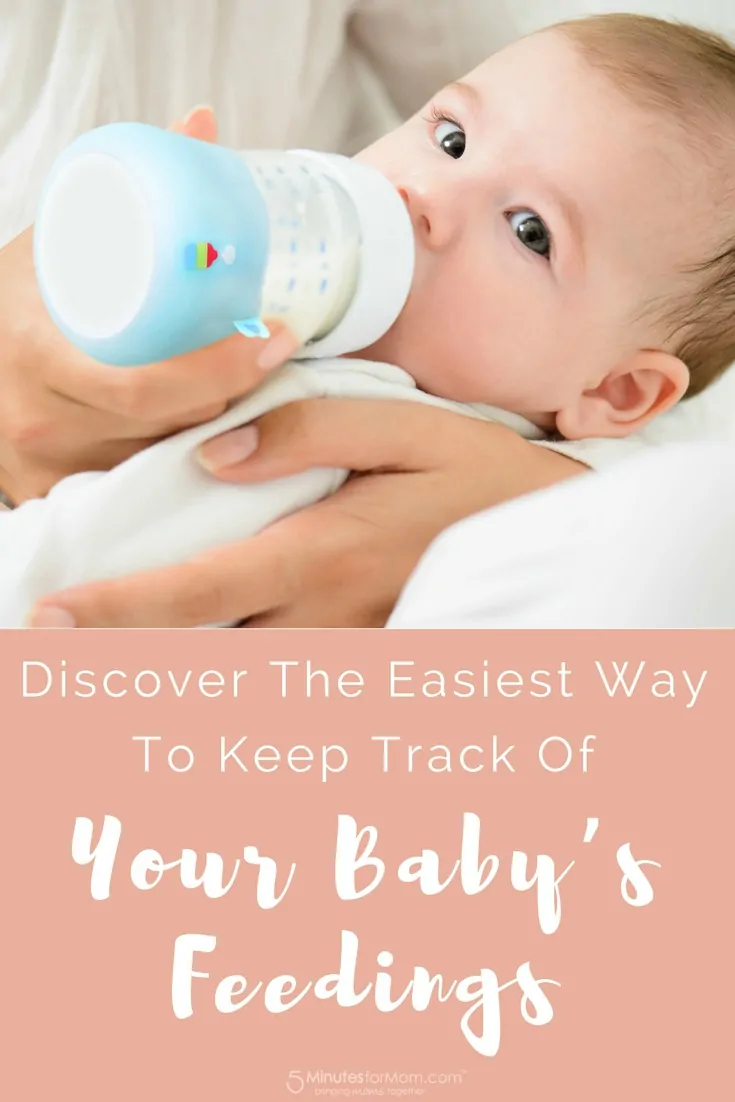 This post is sponsored but all opinions are my own.
Written by 5 Minutes for Mom contributor Anna Hettick.
Find Anna on her blog at FoodandDIY.com
Talk with us: @5minutesformom and Facebook.com/5minutesformom
Pin with us at pinterest.com/5minutesformom